21 Gorgeous Cabinet Renovations to Inspire Your Next Remodel
Spruce up your cabinets with these ideas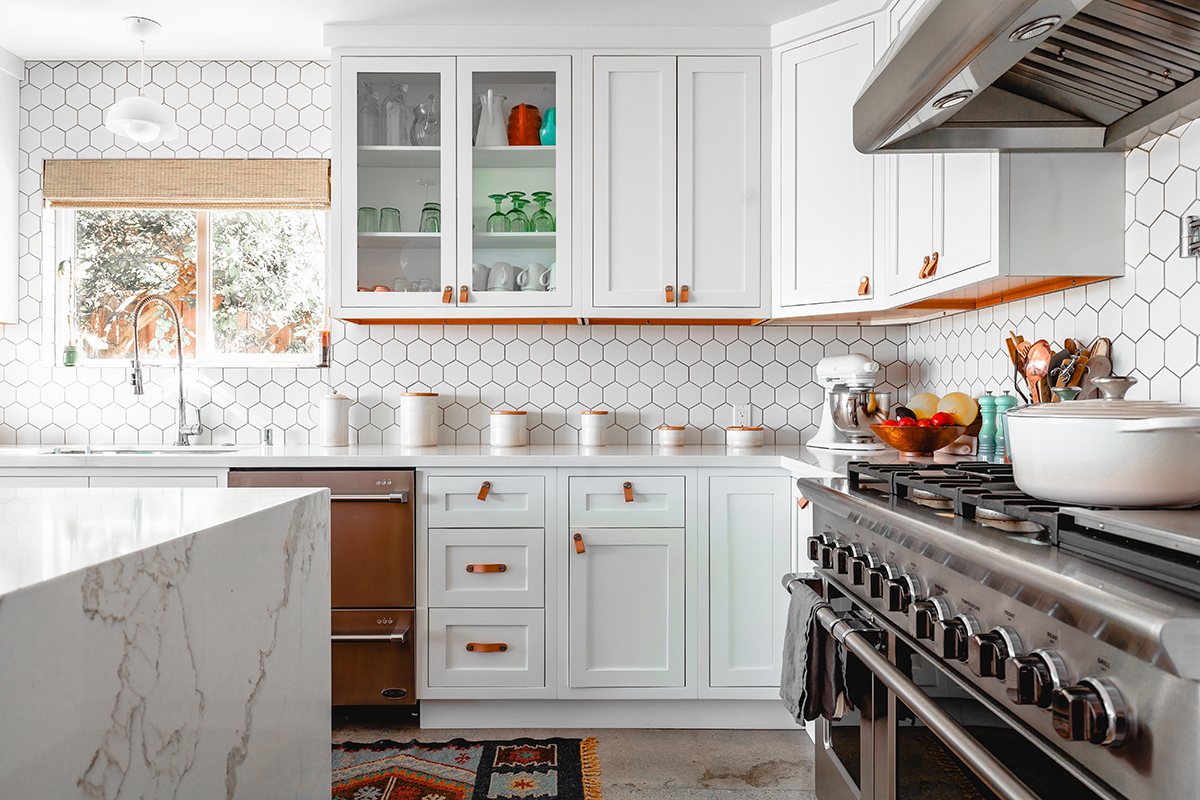 New cabinets in your kitchen or bathroom can be used to increase storage, update a dated appearance, and increase your home's value. Check out these 21 cabinet renovation ideas to get inspired.
1. Make the Top Cabinets Display Cases
Show off pitchers and vases with glass cabinets on the top row.
2. Pick Unexpected Knobs and Pulls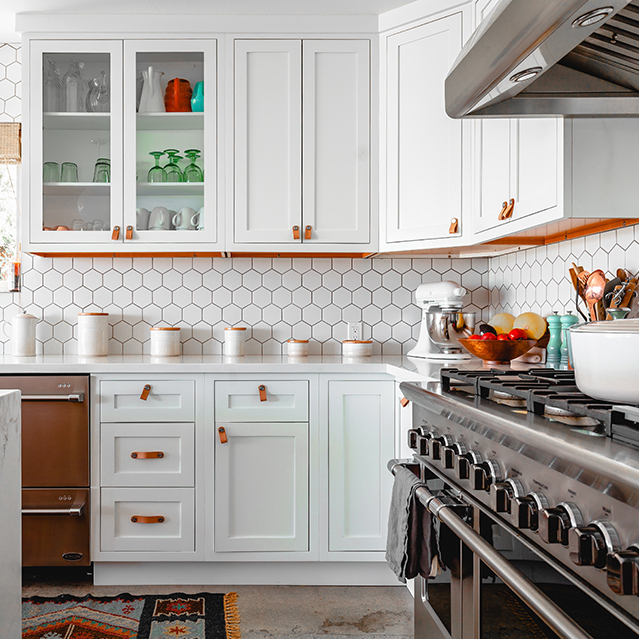 These leather knobs and pulls are a unique alternative to typical cabinet handles.
3. Go Two-Toned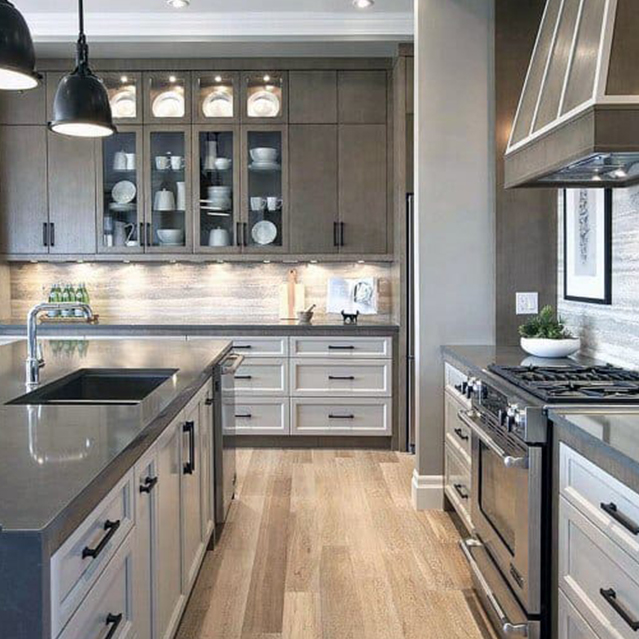 Photo by Next Luxury
Add more dimension to your space with upper and lower cabinet styles that complement one another.
4. Create a Cozy Atmosphere With Earth Tones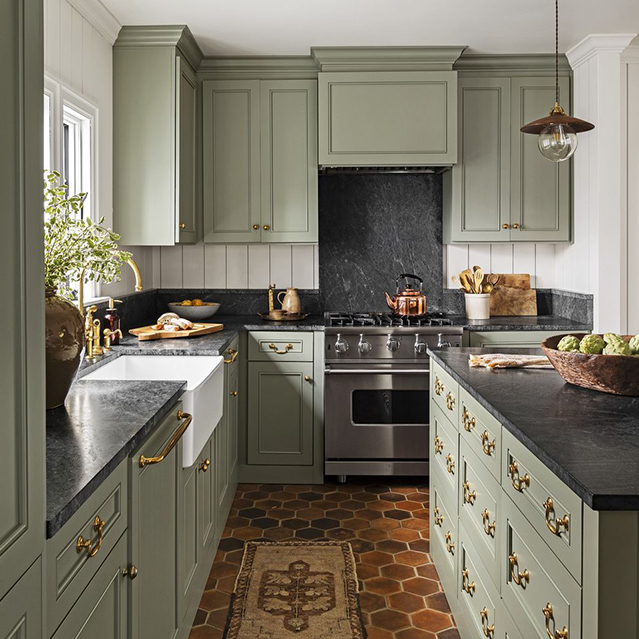 Photo by Country Living
Muted green cabinetry paired with gray slate countertops and gold accents creates a cozy atmosphere in this mid-sized kitchen. Small changes like repainting your cabinets can completely enhance the look and feel of a space.
5. Add Cabinetry to Your Island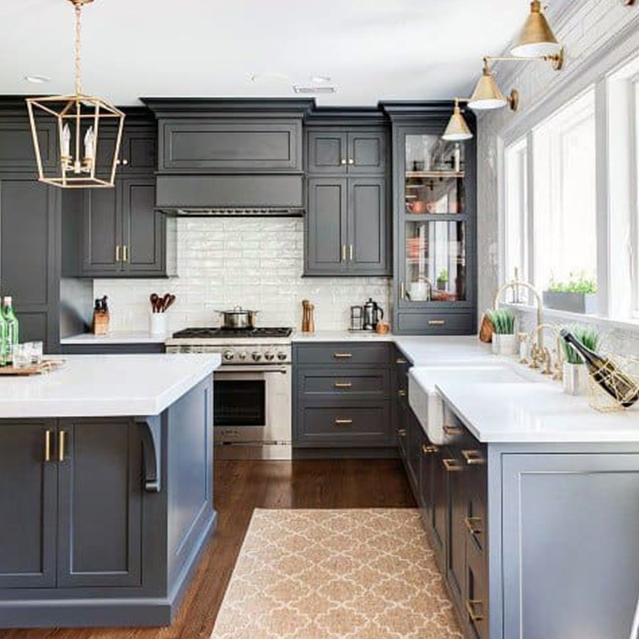 Photo by Next Luxury
You can never have too much storage space. Consider adding cabinets into your island or replacing your island with one that includes plenty of storage options.
6. Go for Cool Tones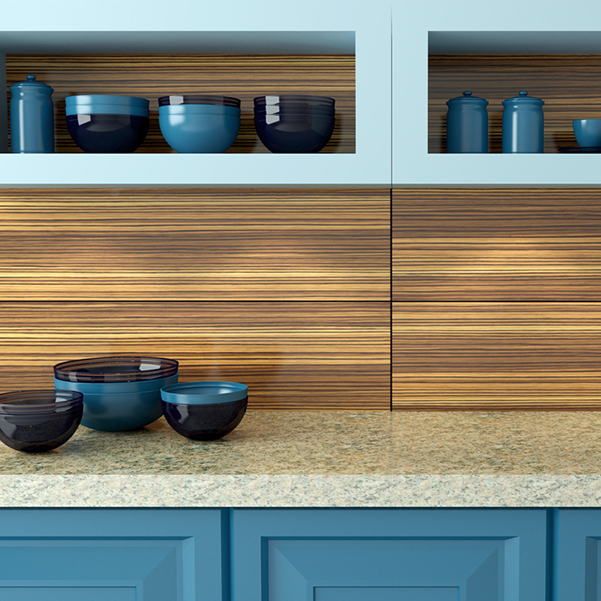 If warm tones aren't your thing, try out blues and grays in your space.
7. Make a Bold Statement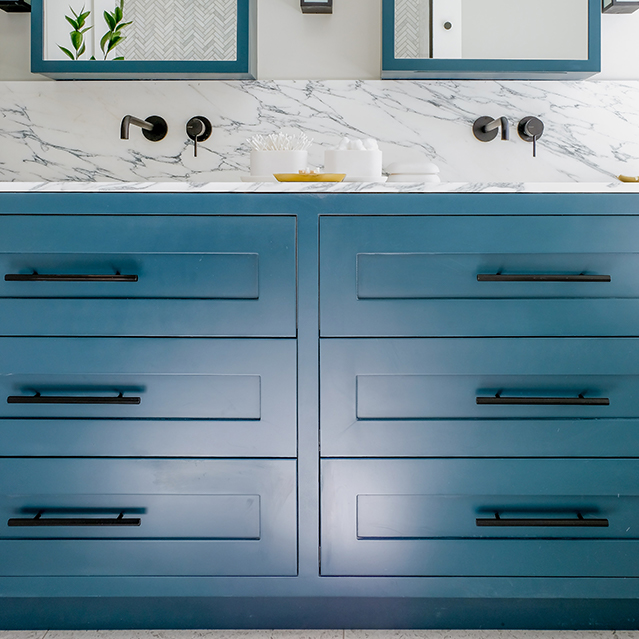 If your room leaves something to be desired, go with a bright and bold cabinet color. This will add a pop of color to spaces that have more neutral tones.
8. Think About Functionality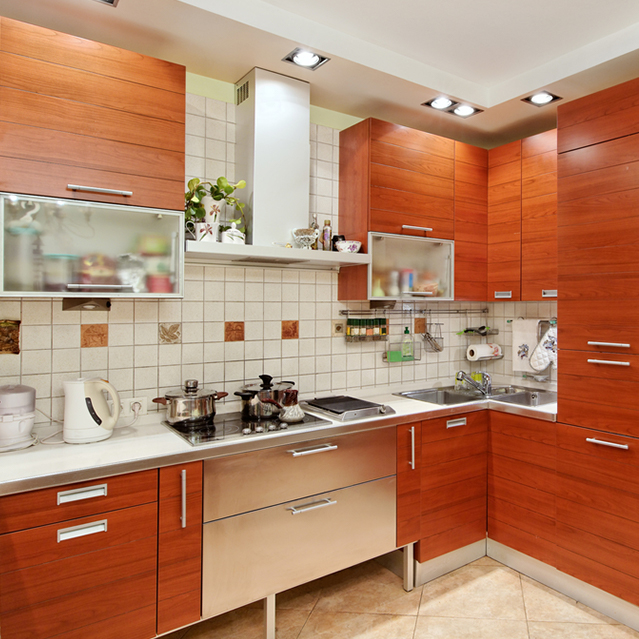 This kitchen has frosted pull-up cabinets for ease of use. Keep all your go-to products at your fingertips with this setup.
9. Brighten Up Your Space With Yellow Cabinets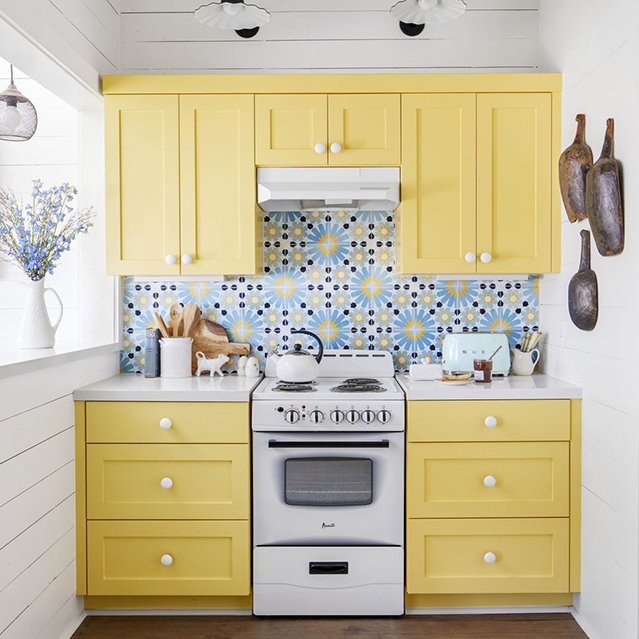 Photo by Country Living
Bring more light into your space with cabinets that are bright and cheery. These yellow cabinets are paired with a fun backsplash pattern that enhances the whimsical feel of this tiny kitchen.
10. Consider Texture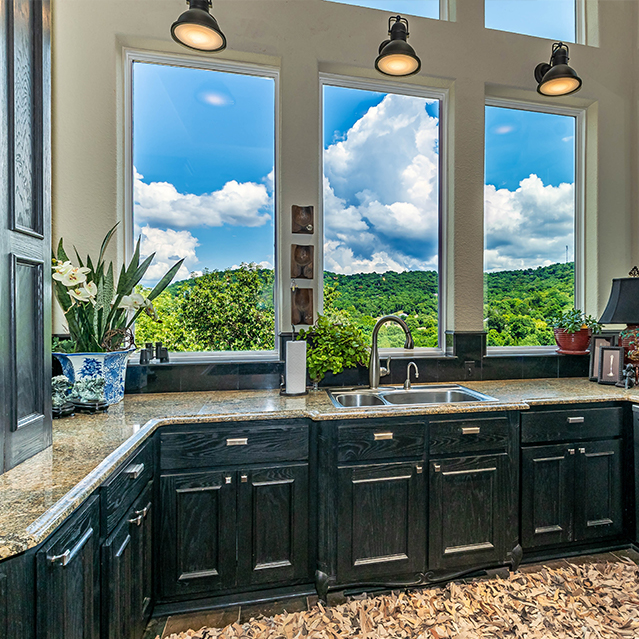 These cabinets emphasize the natural wood grain of the material. Add dimension to your space with textured wooden cabinets.
11. Pick an Island With Storage Space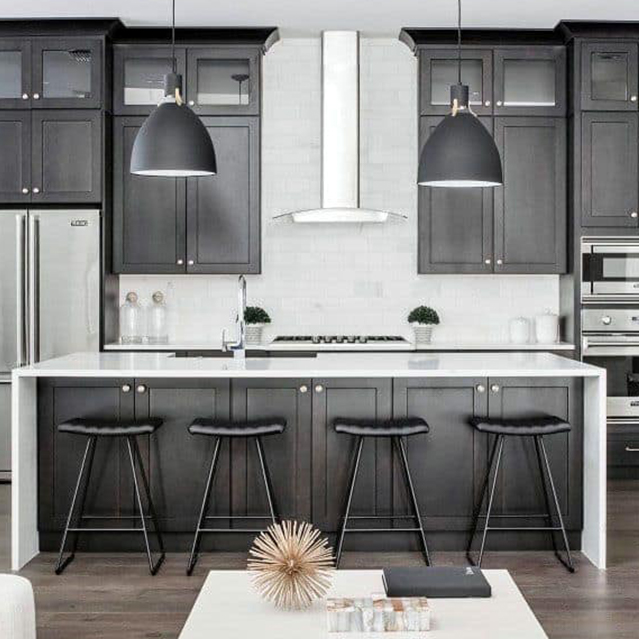 Photo by Next Luxury
Think about all the wasted storage opportunities in a typical island. Give yourself extra storage by building cabinets into your island.
12. Don't Forget About Organization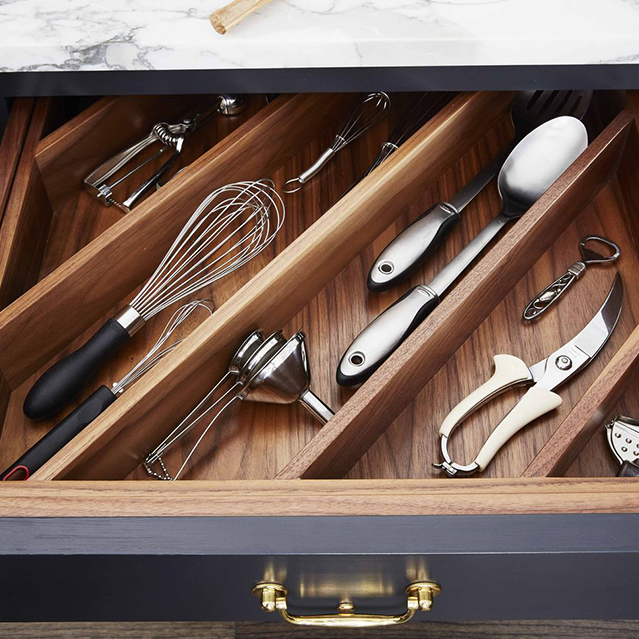 Photo by Veranda
This built-in organizer is perfect for storing kitchen utensils in a clutter-free, easily accessible way.
13. Think About Ease of Use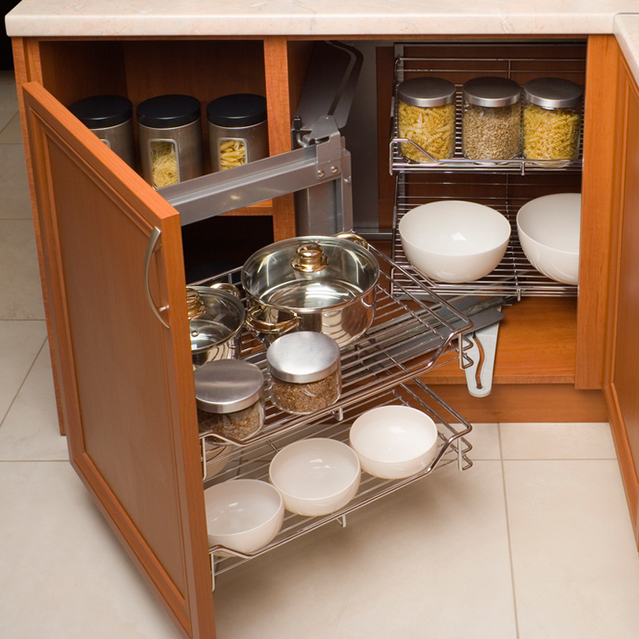 Corner cabinets present an organizational problem. Items get pushed to the back and forgotten about or become a hassle to access. Install a pullout cabinet that pulls items stored in the corner cabinet into reach.
14. Pick Statement Handles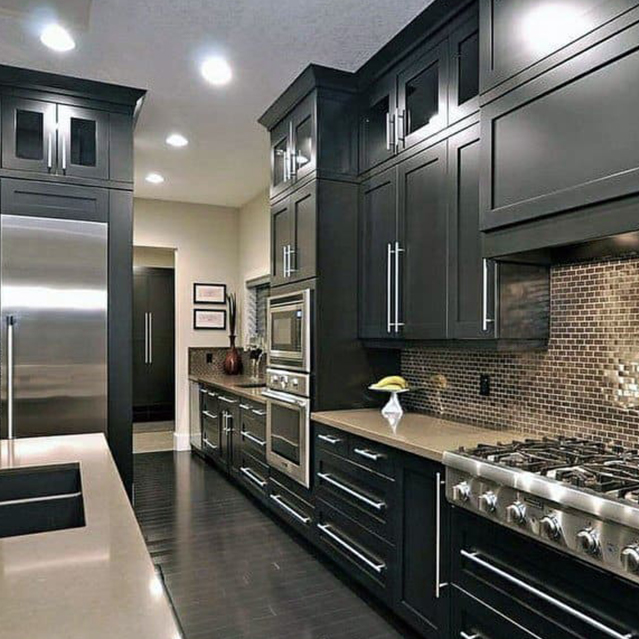 Photo by Next Luxury
Think about the overall feel you want for your space and pick out knobs and pulls that reflect that. This dark modern kitchen would look silly with tiny circular knobs and pulls.
15. Go Vintage-Inspired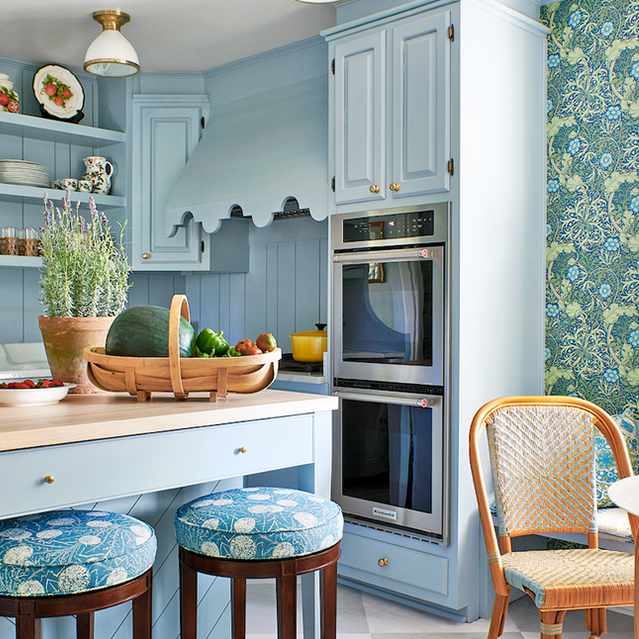 Photo by Veranda
This vintage-inspired powder blue kitchen cabinetry includes display shelves and a scalloped range hood.
16. Add Recessed Lighting to Display Shelves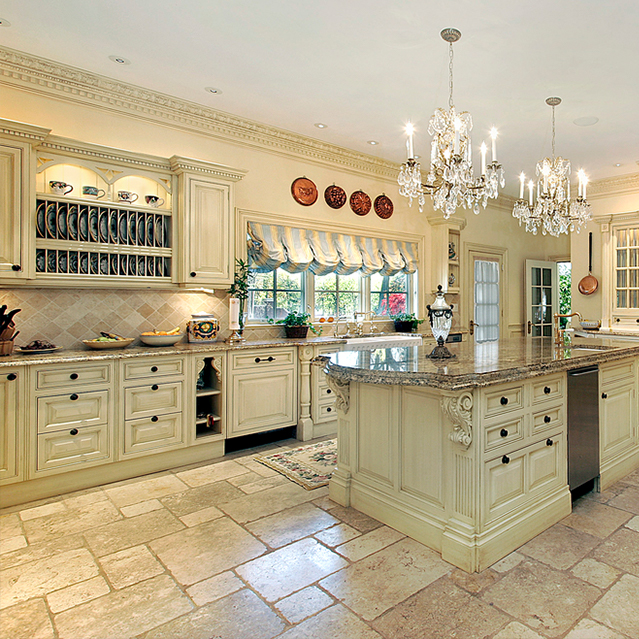 This ornate kitchen has scrolling cabinet designs and recessed lighting to show off teacups and plates.
17. Don't Forget About Wine Storage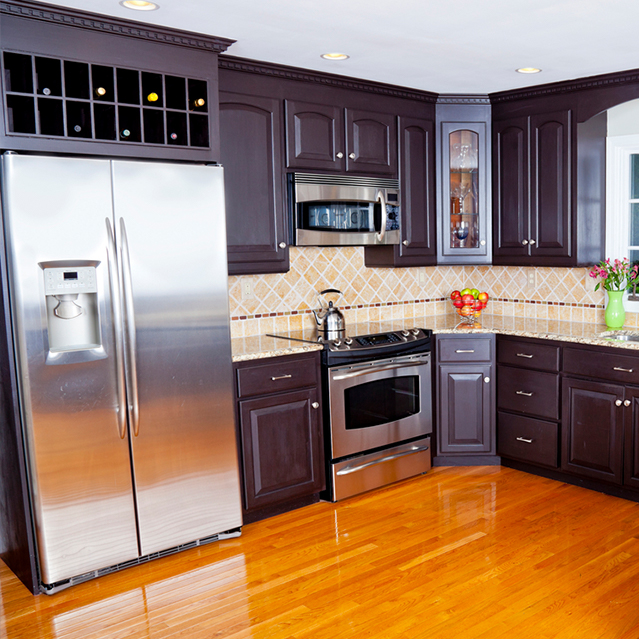 Build storage for your wine bottles right into your cabinetry setup.
18. Pair Dark Wood With Gold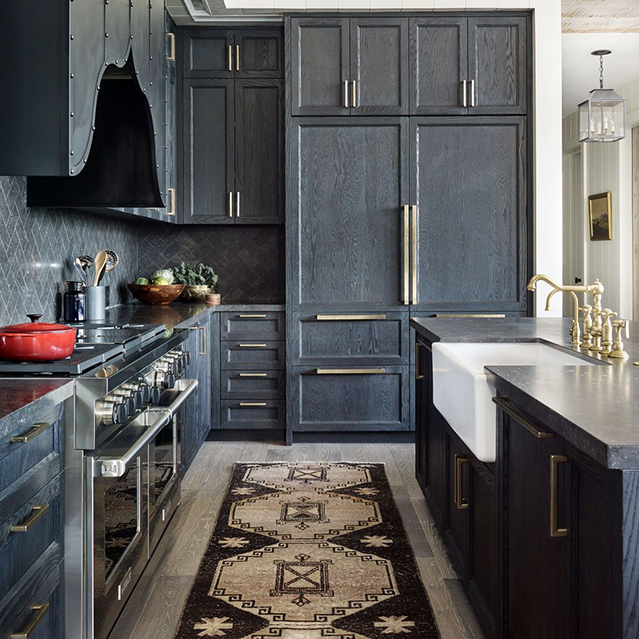 Photo by Veranda
For a regal, imposing look pair dark wood with gold accents.
19. Pick a Natural Look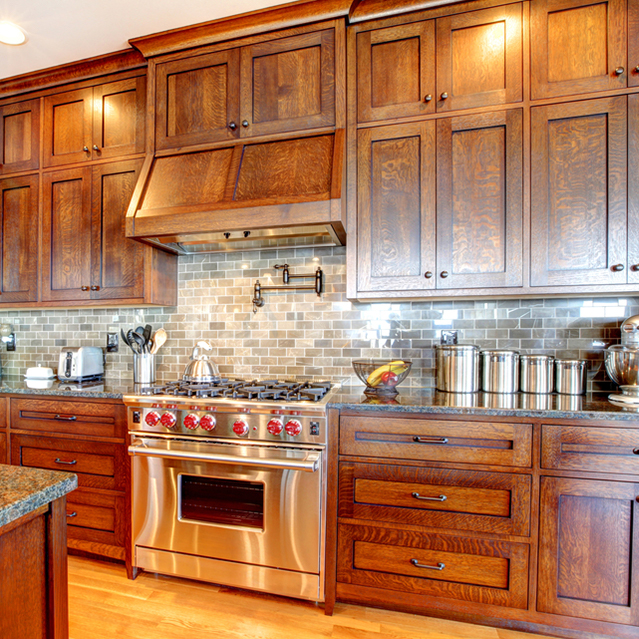 If you're not a fan of bright or unnatural colors, go with cabinetry that is a natural wood. These can be stained darker or lighter depending on your personal preferences.
20. Install Cabinets With Glass Fronts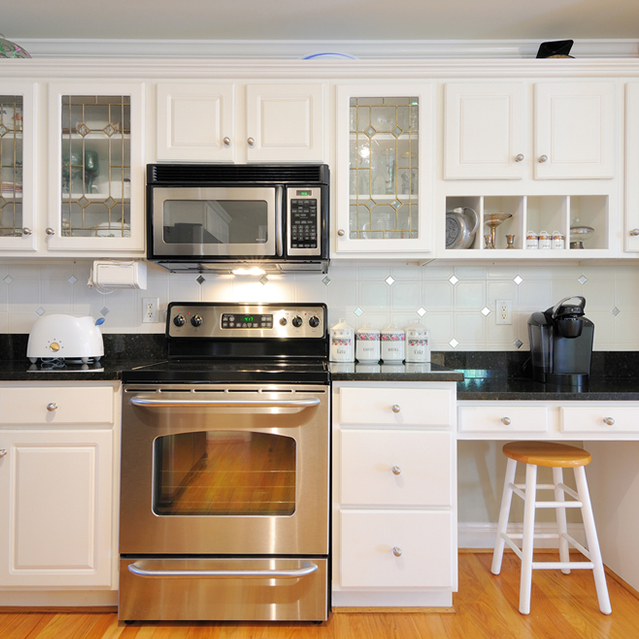 Make a statement with cabinets that have frosted and adorned glass fronts. These can be used to complement the overall feel of your kitchen.
21. Install Shaker-Style Cabinets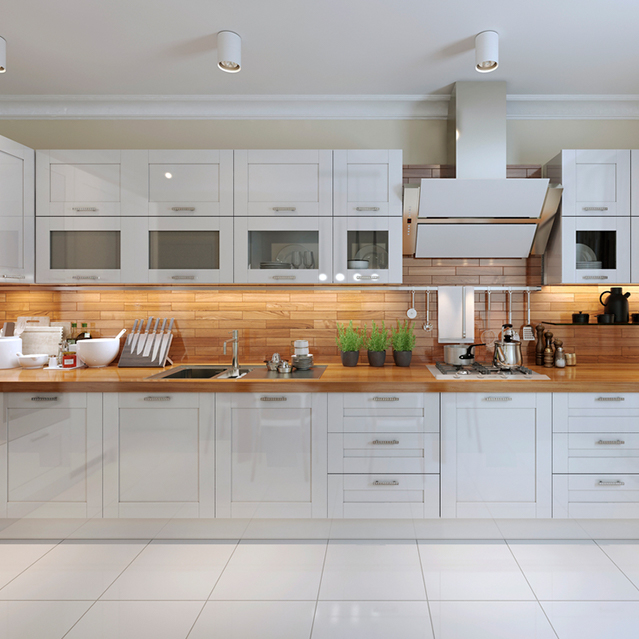 For a clean look go with shaker-style cabinets. These are simple and aesthetically pleasing.
Ready to Upgrade Your Cabinets?
If you're planning to completely replace your cabinets or you just want to make minor updates, we recommend hiring a professional. A team of experts can give you the magazine-quality home finishes you're looking for. Our professionals can transform your cabinets to match your exact vision. Contact us today for a free cabinet renovation quote.