High-Quality Solutions and Convenient Service
Lenoir City Handyman and Repair Services
(865) 344-1176
1544 Schaeffer Rd. Suite A, Knoxville, TN 37932
Hassle-Free Home Projects and Maintenance
Homeowners have a lot on their plate. Our team of technicians in Lenoir City can provide comprehensive and dependable home project services to reduce the stress of your to-do list and create a living space that you love.
Renovation & Remodeling
High-Quality Finishing
Trusted Team of Professionals
Reliable Home Handymen Services For You
Home repairs or maintenance on your own can be exhausting. Luckily, we have the right tools and experience to get the job done for you. We offer an extensive list of services with common utility solutions from roofing to plumbing.
Home Repair Services in Lenoir City, Tennessee
It's all about convenience. Serving the Lenoir City, Tennessee region, we bring our expertise directly to your front door. We're to help you, so you can free up time for the other things that matter in your life.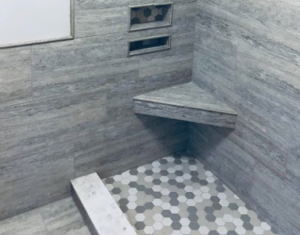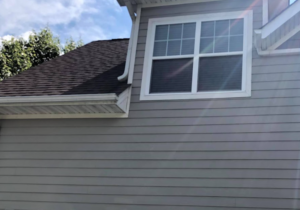 Gutter Cleaning, Installation, & Repair
Many people may neglect or forget about their gutters. However, keeping the gutters of a home clean, and in good shape can help any home handle the rainy seasons. Avoid water damage and let the Lenoir City team help you prepare for the storm.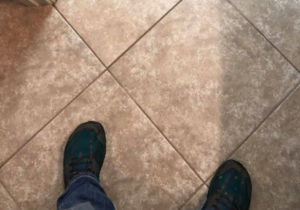 Flooring Installation
If you need help with flooring installation, not to worry because the Smith Handyman technicians work with all flooring types including laminate, hardwood, luxury vinyl, and carpet. It's challenging work, but our craftsmanship is guaranteed to be high quality.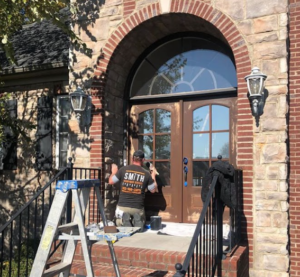 Painting & Drywall Repair
Painting and drywall repair can be an essential element to the aesthetics of a home. It can also mitigate damage and increase home security. Fix cracking, peeling, and holes in the wall with a professional paint job or drywall service.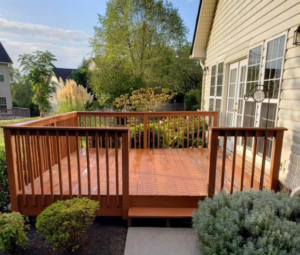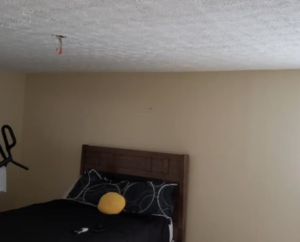 Electrical
The Smith Handyman team is full-service and can get any electrical job done for you quickly and affordably. Protect your family from loose-hanging wires and mitigate problems with electrical connection.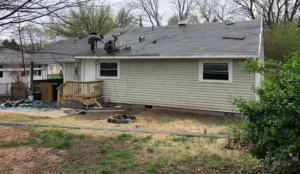 Roofing
A durable, lasting roof is a source of protection for your home. Our roofing solutions avoid damage from outside elements with triple layer protection and 130 MPH wind warranties. If you need help with financing a roof installation, contact our team in Lenoir City.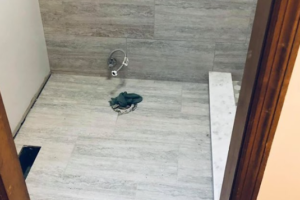 Plumbing
If something is leaking or clogged in your home, you'll need a professional to repair those pipes. Our plumbing maintenance team can do everything for you from routine cleaning to repairs.
Why You Should Choose Our Lenoir City Team Handymen
Our qualified handymen project professionals can make a difficult job look easy. We're family-owned, community-driven, and love seeing craftsman repairs or remodeling help you take a house and make it into a home.
Professional & Efficient
People-Focused Customer Service
Knowledgeable & Experienced
Family-Oriented
Friendly & Reliable
To learn more or get an estimate, contact the Smith Handyman team today.
Customer testimonials
What people are saying

Johnathan K.
---
"Chris did an excellent job installing and replacing doors in our house. He also did minor bathroom work for us. Would highly recommend for small and large jobs!"

Erica E.
---
"Great company that has gone above and beyond. We were very impressed with the quality and speed of our project!"

Amanda F.
---
"Chris did amazing! We literally were so blessed to find this company and they are so trust worthy and honest. We felt comfortable leaving Chris in our house while we were away! We will be using him again!"

Julie L.
---
"Big plus that I didn't have to wait too long for an appointment! My service tech Asher was on time (which is impressive in itself) and very thorough with the work on my gutters that I desperately needed! I am very pleased with his work. definitely recommend SMITH HANDYMAN SERVICE! I'm will use them again."

Debbie W.
---
"Customer Service is amazing! Work is top-notch! Turned a broken down small deck into an amazing 2 level deck with trimmed out screened room. Raves from neighbors all around. Highly recommended this company!"

Cynthia E.
---
"I highly recommend Smith Handyman Service! They have just completely rebuilt my screened in porch and it is like new!! Austin and Asher did a great job and worked nonstop...in spite of 90+ degree weather!! They arrived when they said they would and left no mess when done! Great team and company! Thank you!"

Angela R.
---
"Excellent customer service from the front office, to the field. Instant quotes by email, prompt, responsive, flexible and thorough. On Tuesday, Austin came by for an electrical service call, fixed my light in the kitchen and installed a dimmer. I needed more work done. With in an hour they already had me down on their schedule for Th AM. Highly recommend!"