Building and Renovations
Decks & Covered Patios
Create the outdoor living space of your dreams, and establish a space for your family and friends to enjoy your backyard.
Comprehensive deck building service
Don't lift a finger from start to finish
Watch our handyman team build your dream deck from start to finish. No job is too big, so we can help bring your vision to reality.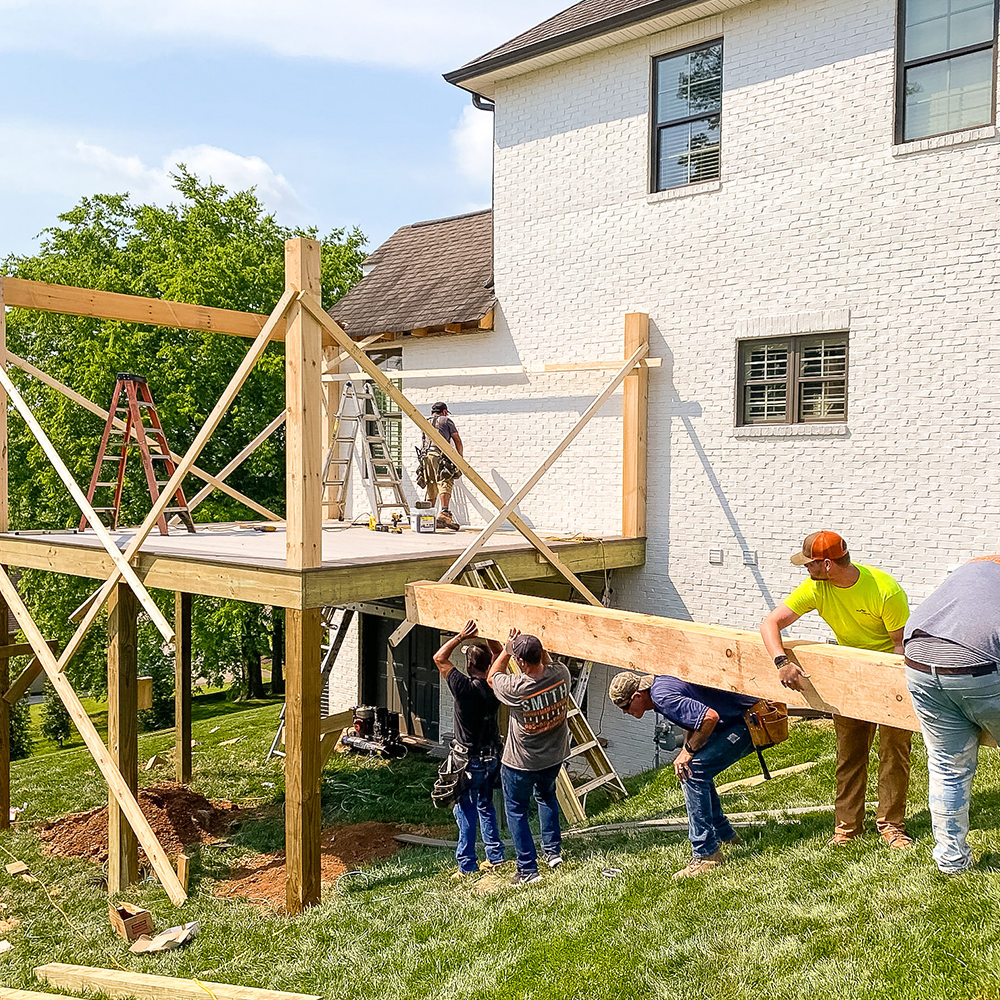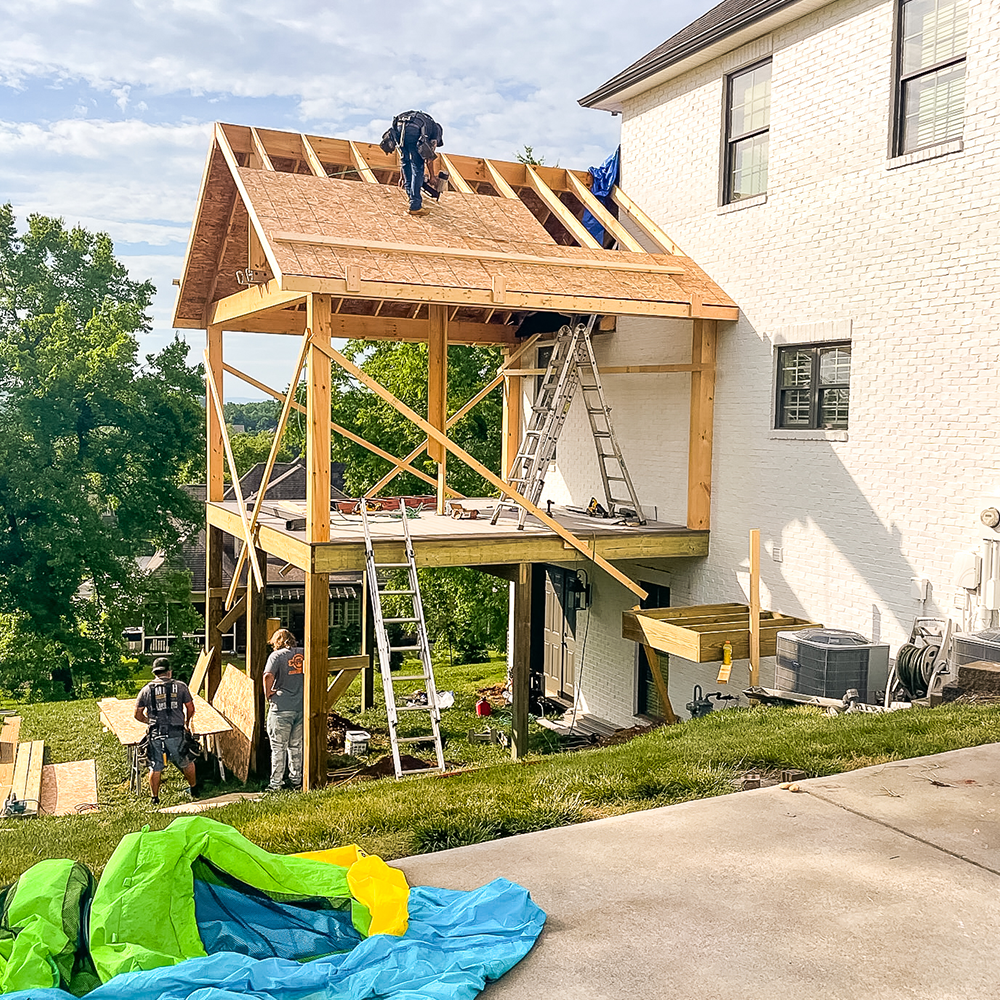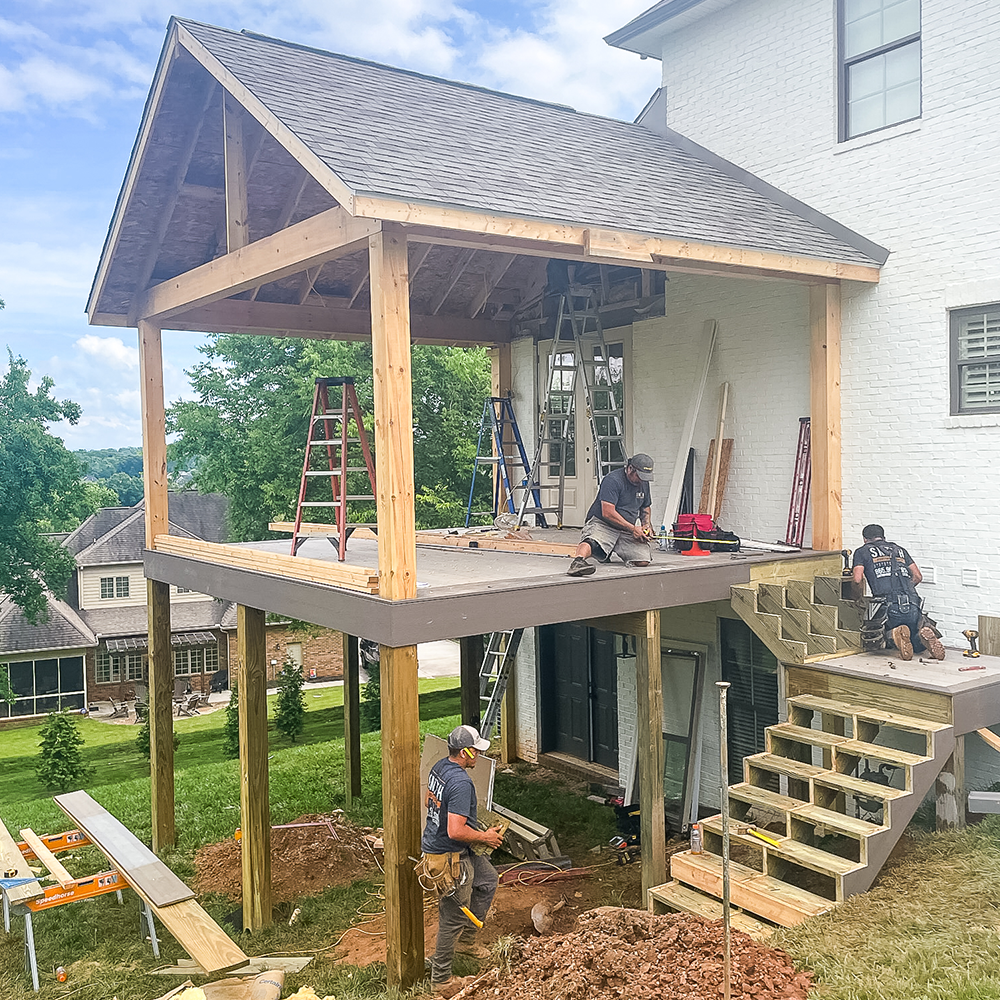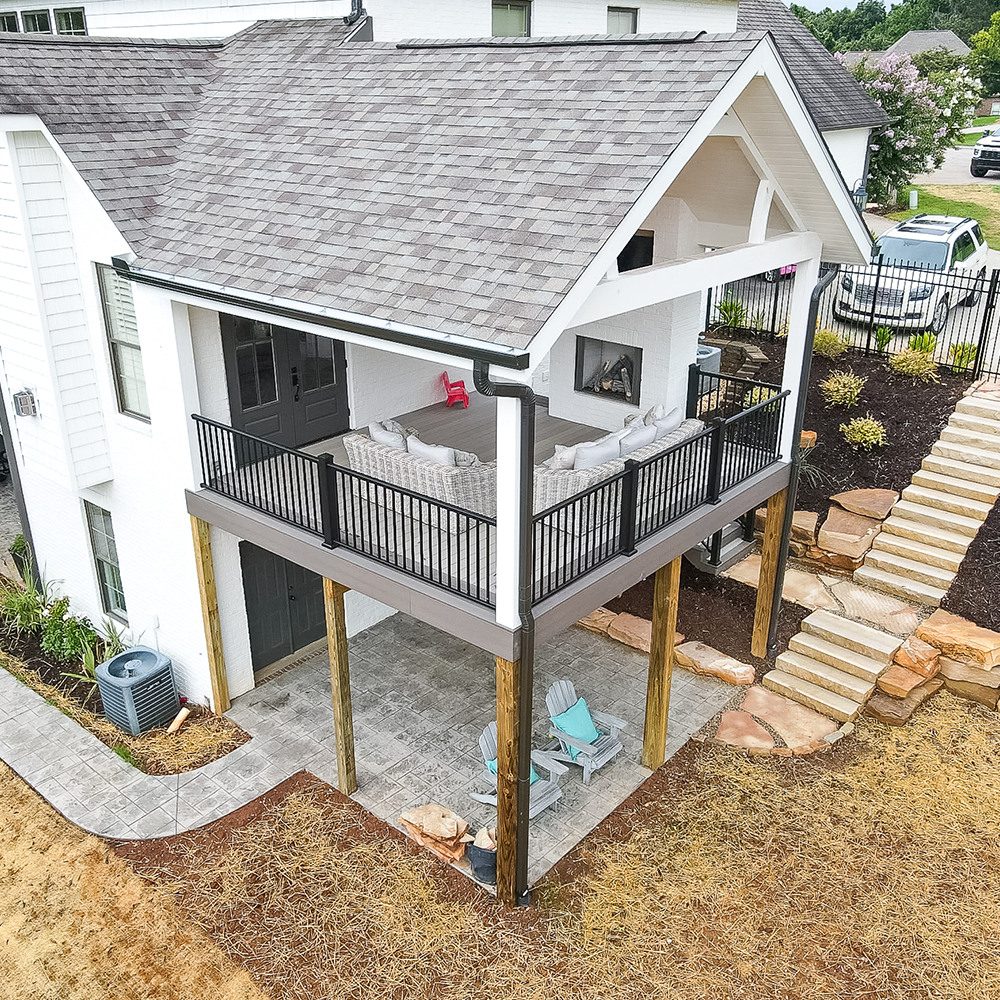 A little about us
Why to choose a handyman company for your deck
Being a local handyman company allows us to be positioned perfectly for your deck building project. Here are just some of the reasons you should choose a handyman company for your home deck project.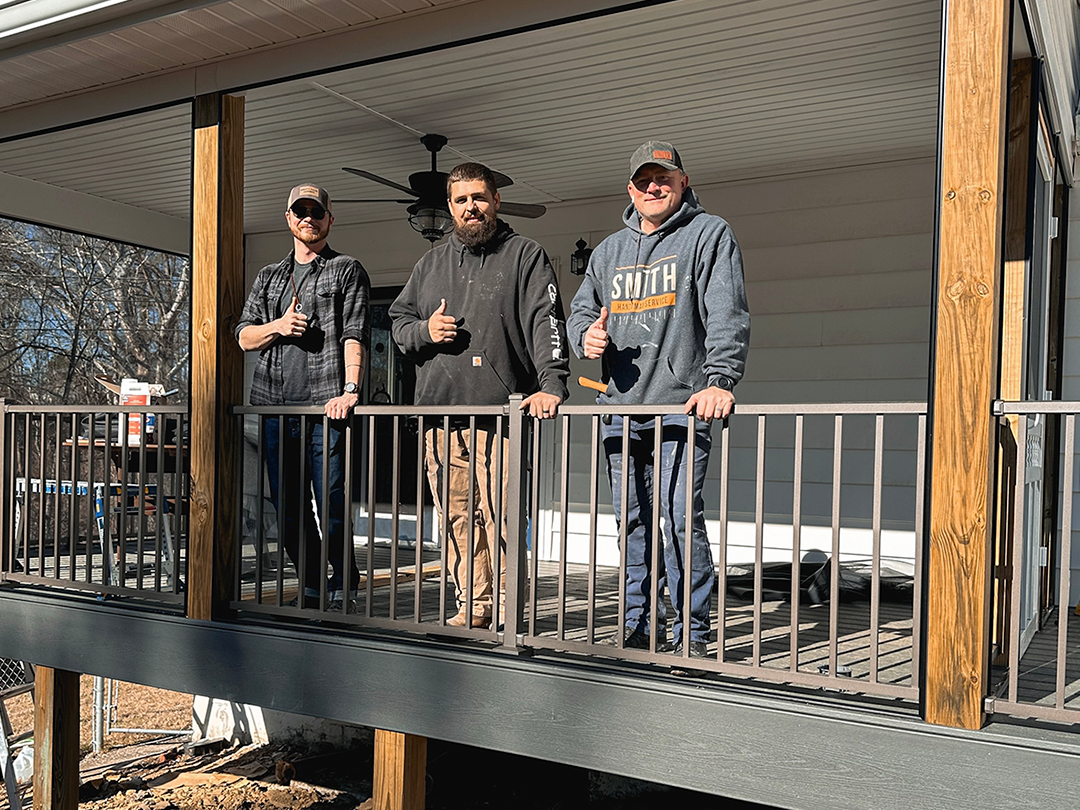 Licensed & insured team
Know that you're in good hands working with our licensed and insured handyman team. We have a large team standing by to work on your deck project.
Professional carpenters
The majority of our handyman work requires a comprehensive understanding of carpentry and woodworking. We only hire the most skilled and experienced carpenters available.
Related projects for your deck
Building a deck is one skillset, but your deck project will often require other, related projects as well such as building a safe secure staircase or installing a door to reach the deck.
Your personal deck
Complete customization
You know exactly what you want your outdoor living space to look like, and we can make it a reality. Our custom carpenters are able to create any design that you can dream up, and our team of builders can have it ready to go in no time.
Powered accessories: fans & cooling
Variety of custom lighting options
Assorted railing options
Over two dozen composite colors to choose from or mix and match
Fireplace or fire pit
Hot tub or pool
Single or multiple stories
Screened or custom cover options
Customized floorpans and architectural designs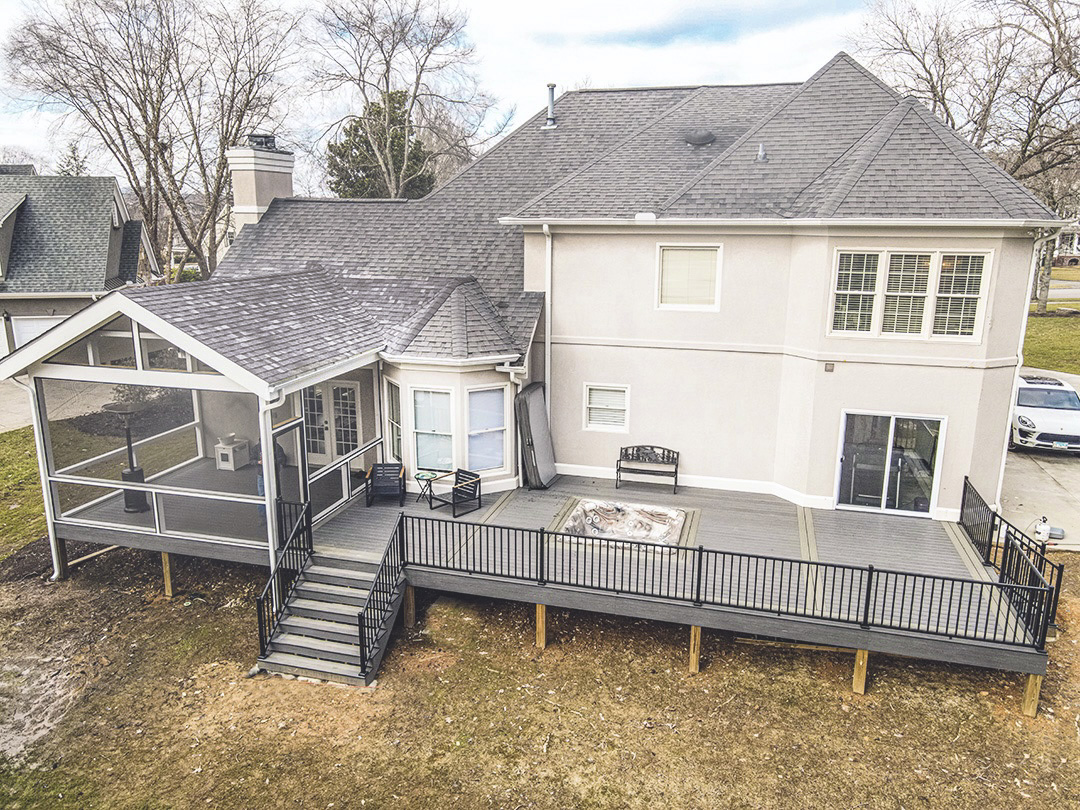 10 year financing
Loans up to 120 months
Don't put off important home remodeling and maintenance projects because of cost. Our financing options provide a variety of plans. Find the right one for your budget and don't stress over large upfront payments.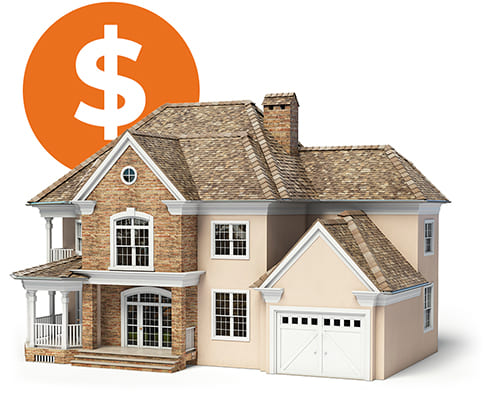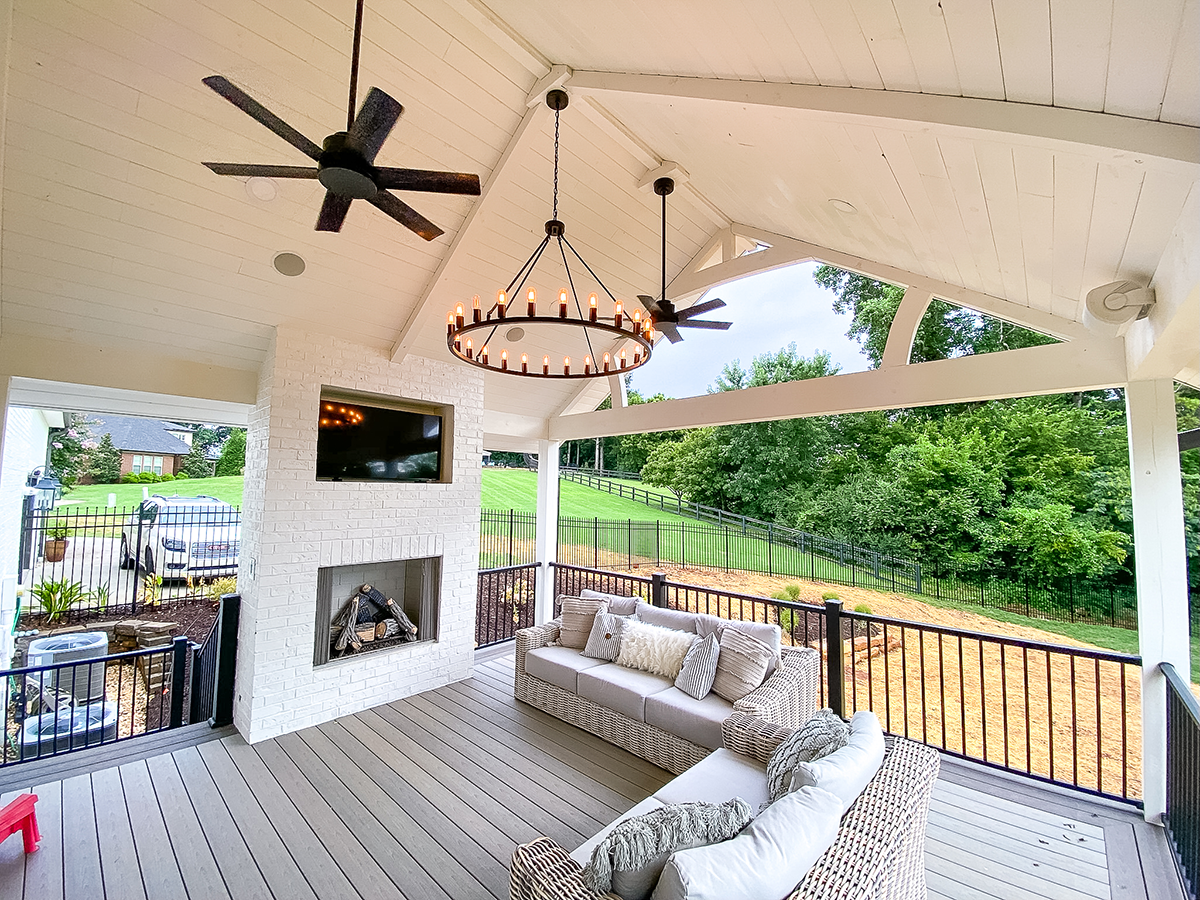 Outdoor comfort
Create your new favorite hangout spot
Become the BBQ house that everyone wants to spend time at. Our team can provide a beautiful deck for whatever get-togethers you want to plan. Just tell us your ideas and we'll make them a reality.
Some of our work
Before and after photos
Deck Frequently Asked Questions
What are the benefits of having a deck?
A deck can enhance the beauty of your home, increase outdoor living space, provide an area for relaxation and entertainment, and increase the overall value of your property.
What materials can a deck be made of?
Decks can be made of various materials including wood (e.g., cedar, redwood, treated lumber) or composite materials (e.g., plastic and wood fibers).
How long does it take to build a deck?
The time it takes to build a deck depends on various factors such as the size of the deck, materials used, and any additional features required. A simple deck may take a few days to complete, while a more complex one can take several weeks.
Do I need a permit to build a deck?
It depends on the size and location of the deck, as well as local regulations. We can help you determine if you need a permit.
How often does a deck need to be maintained?
Wooden decks typically require annual maintenance, including cleaning and staining, while composite decks require less maintenance.
Can I add features like a grill or hot tub to my deck?
Yes, many decks can accommodate additional features like grills, hot tubs, and outdoor kitchens. We can help you determine the best design and layout for your needs.
Can I install lighting on my deck?
Yes, we offer lighting options, including overhead lighting, post lights, and stair lighting, to enhance the safety and beauty of your deck.
How much does it cost to build a deck?
The cost of building a deck varies depending on various factors such as the size of the deck, materials used, and any additional features required. We can provide you with an estimate based on your specific needs and budget.
How long will my deck last?
The lifespan of a deck depends on the materials used, maintenance, and exposure to weather and other elements. Wooden decks typically last 10-15 years, while composite decks can last up to 25 years or more.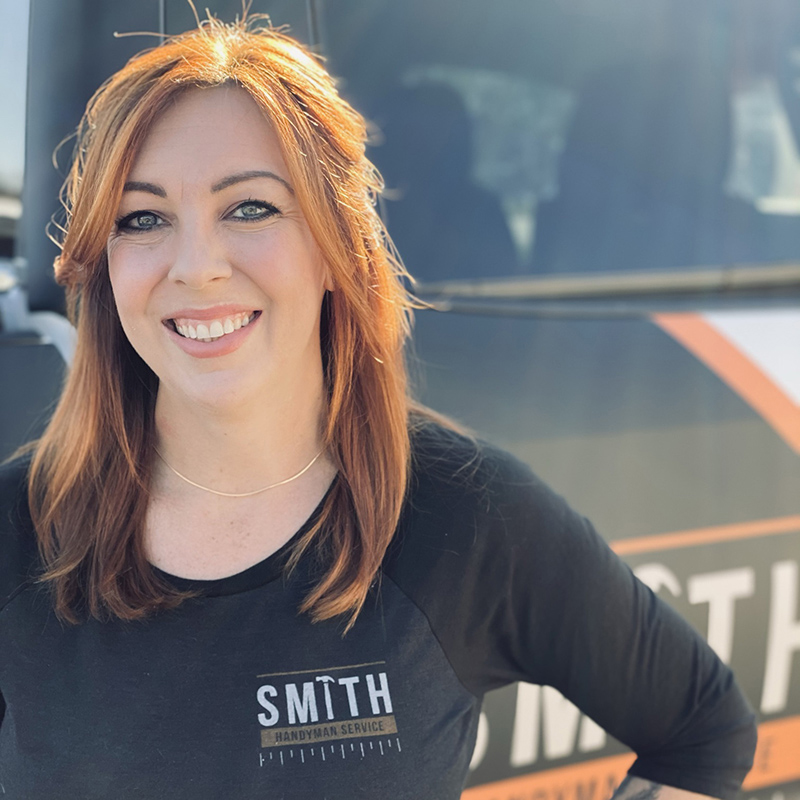 A little about us
Hi, I'm Taryn
A homeowner's to-do list can feel never-ending. With our professional services, you don't have to waste your free time on endless home projects. Simply hand off your honey-do list to our team for convenient, quick, and high-quality solutions.
Contact us for a quote or give us a call at (865) 966-7648. I look forward to providing top-notch handyman work for your home.
Taryn Smith, Owner
Family owned and operated
Local company
Expert craftsmanship
Free quotes and estimates
Customer testimonials
What people are saying

Johnathan K.
---
"Chris did an excellent job installing and replacing doors in our house. He also did minor bathroom work for us. Would highly recommend for small and large jobs!"

Erica E.
---
"Great company that has gone above and beyond. We were very impressed with the quality and speed of our project!"

Amanda F.
---
"Chris did amazing! We literally were so blessed to find this company and they are so trust worthy and honest. We felt comfortable leaving Chris in our house while we were away! We will be using him again!"

Julie L.
---
"Big plus that I didn't have to wait too long for an appointment! My service tech Asher was on time (which is impressive in itself) and very thorough with the work on my gutters that I desperately needed! I am very pleased with his work. definitely recommend SMITH HANDYMAN SERVICE! I'm will use them again."

Debbie W.
---
"Customer Service is amazing! Work is top-notch! Turned a broken down small deck into an amazing 2 level deck with trimmed out screened room. Raves from neighbors all around. Highly recommended this company!"

Cynthia E.
---
"I highly recommend Smith Handyman Service! They have just completely rebuilt my screened in porch and it is like new!! Austin and Asher did a great job and worked nonstop...in spite of 90+ degree weather!! They arrived when they said they would and left no mess when done! Great team and company! Thank you!"

Angela R.
---
"Excellent customer service from the front office, to the field. Instant quotes by email, prompt, responsive, flexible and thorough. On Tuesday, Austin came by for an electrical service call, fixed my light in the kitchen and installed a dimmer. I needed more work done. With in an hour they already had me down on their schedule for Th AM. Highly recommend!"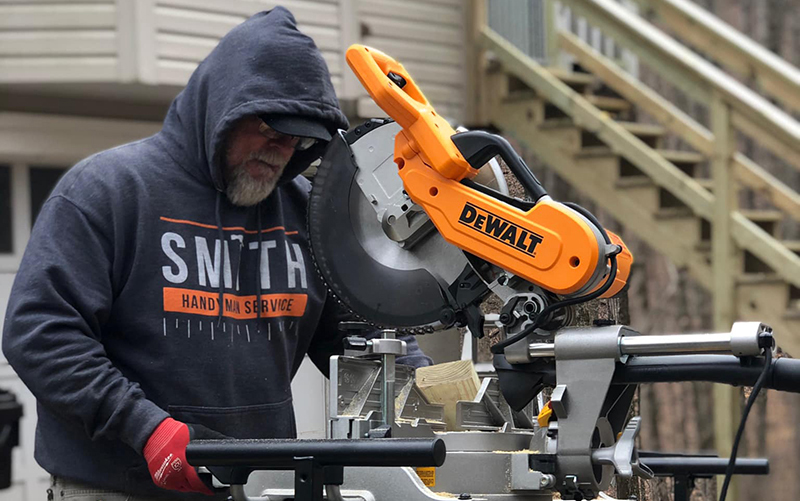 Qualified for the job
Work with an experienced team
License number: #8566
Insured up to $2 million
Home Improvement Contractors License Number: #8566
Where we serve
Serving your area
Knoxville
Lenoir City
Oak Ridge
Maryville
Kingston
Powell
Don't see your area listed? Contact us and see if we service where you live.