A little about us
About Smith Handyman Service
Learn more about our company, how we got started, and some of our guiding principles.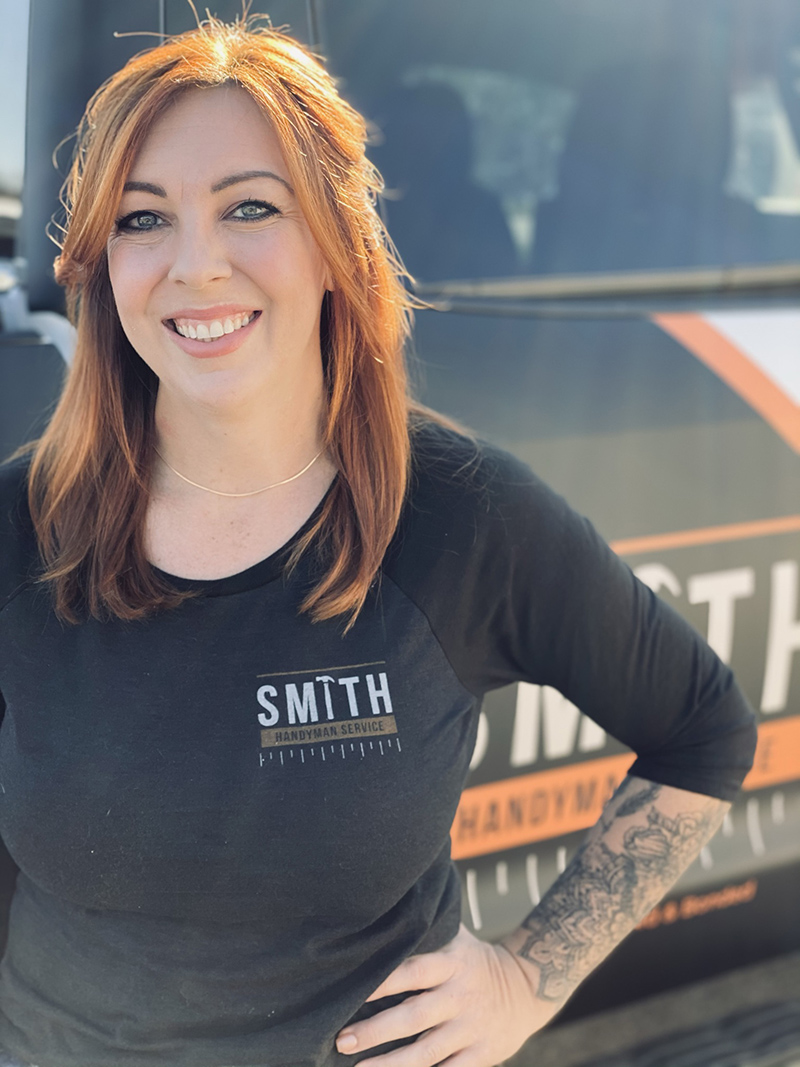 Taryn
Controller/Owner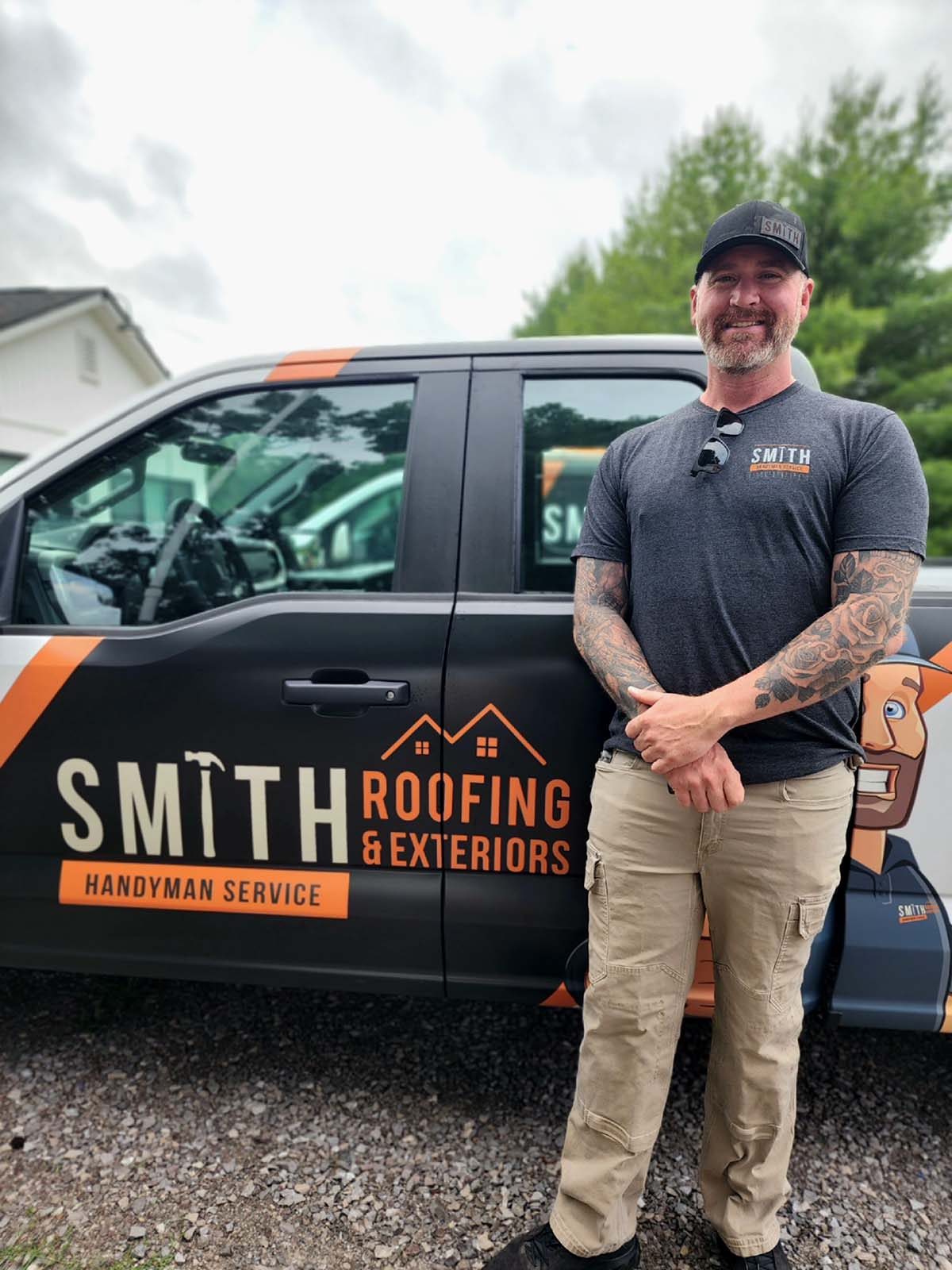 Chris
General Manager/Owner
A message from our founders
A homeowner's to-do list can feel never-ending. With our professional services, you don't have to waste your free time on endless home projects. Simply hand off your honey-do list to our team for convenient, quick, and high-quality solutions.
We developed Smith Handyman Service to help families feel secure and content in their homes. Whether its a technical plumbing problem or an aesthetic bathroom makeover, our team is here to help.
Getting home projects done shouldn't be a hassle and you should never have to worry about quality.
Contact us for a quote or give us a call at (865) 966-7648. We look forward to providing top-notch handyman work for your home.
Kurt
Senior Technician
Painting, Drywall, Trim Carpentry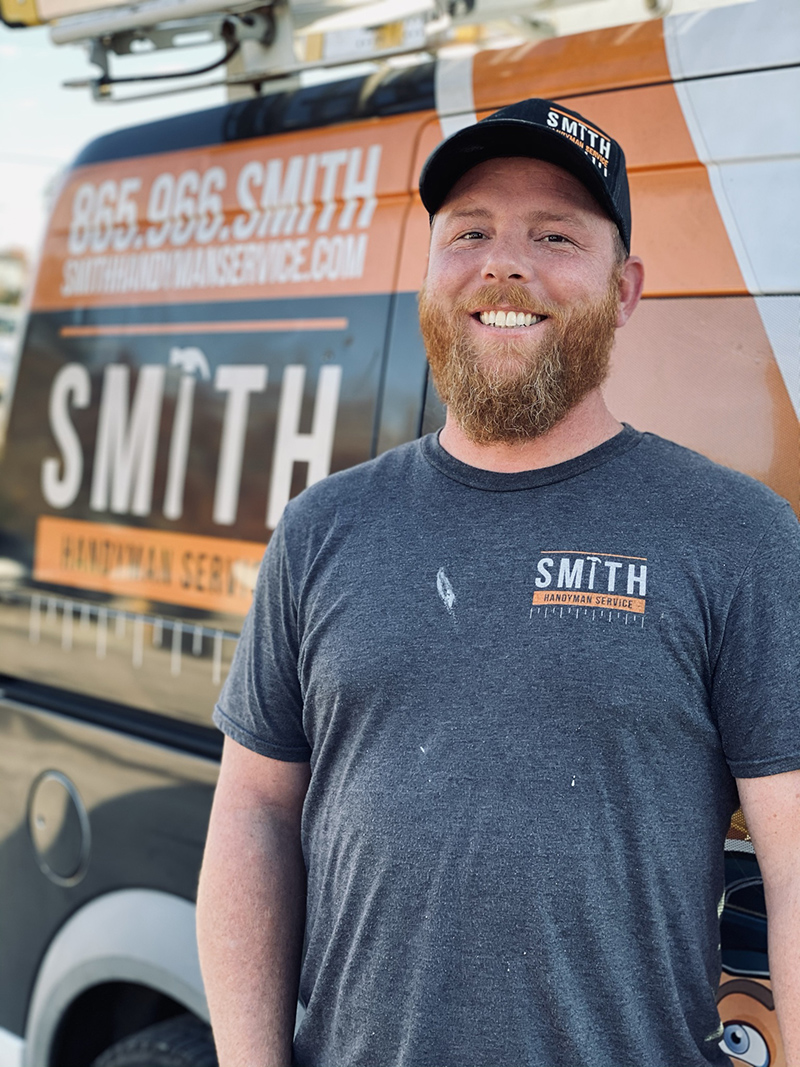 Jon
Senior Technician
Painting, Drywall, Trim Carpentry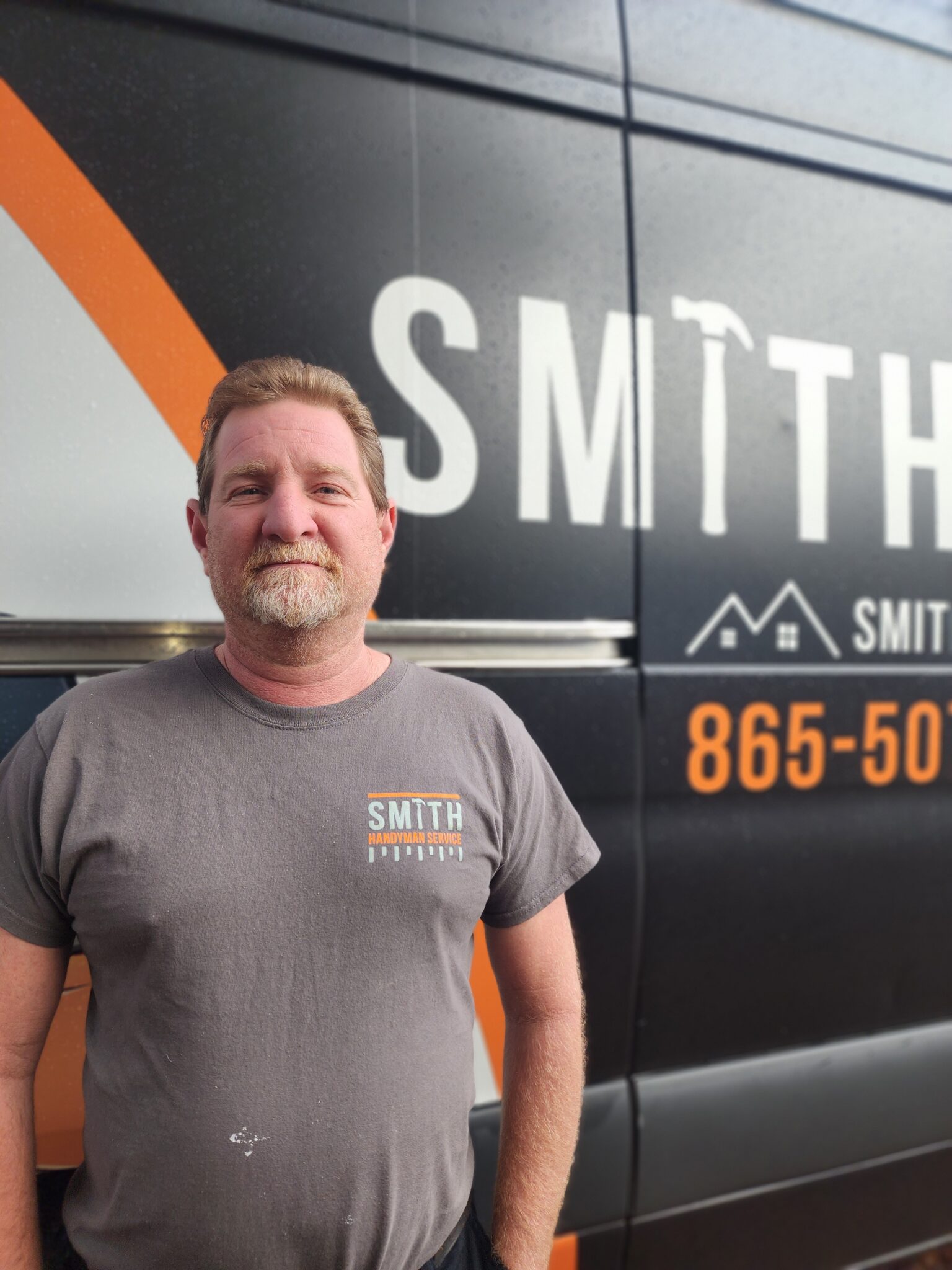 Brian
Senior Technician
Carpentry, Plumbing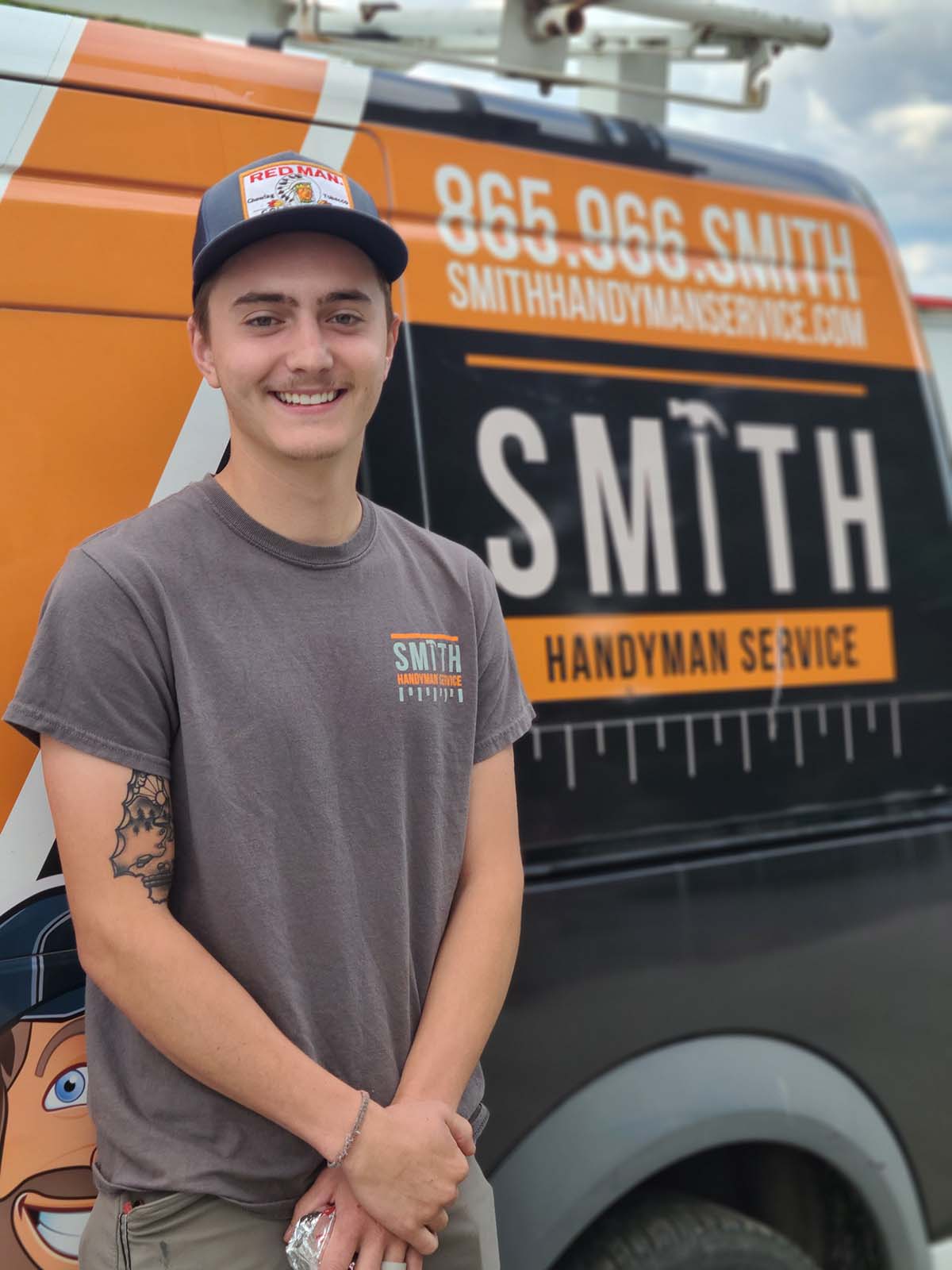 Kaleb
Technician
Electrical, Gutters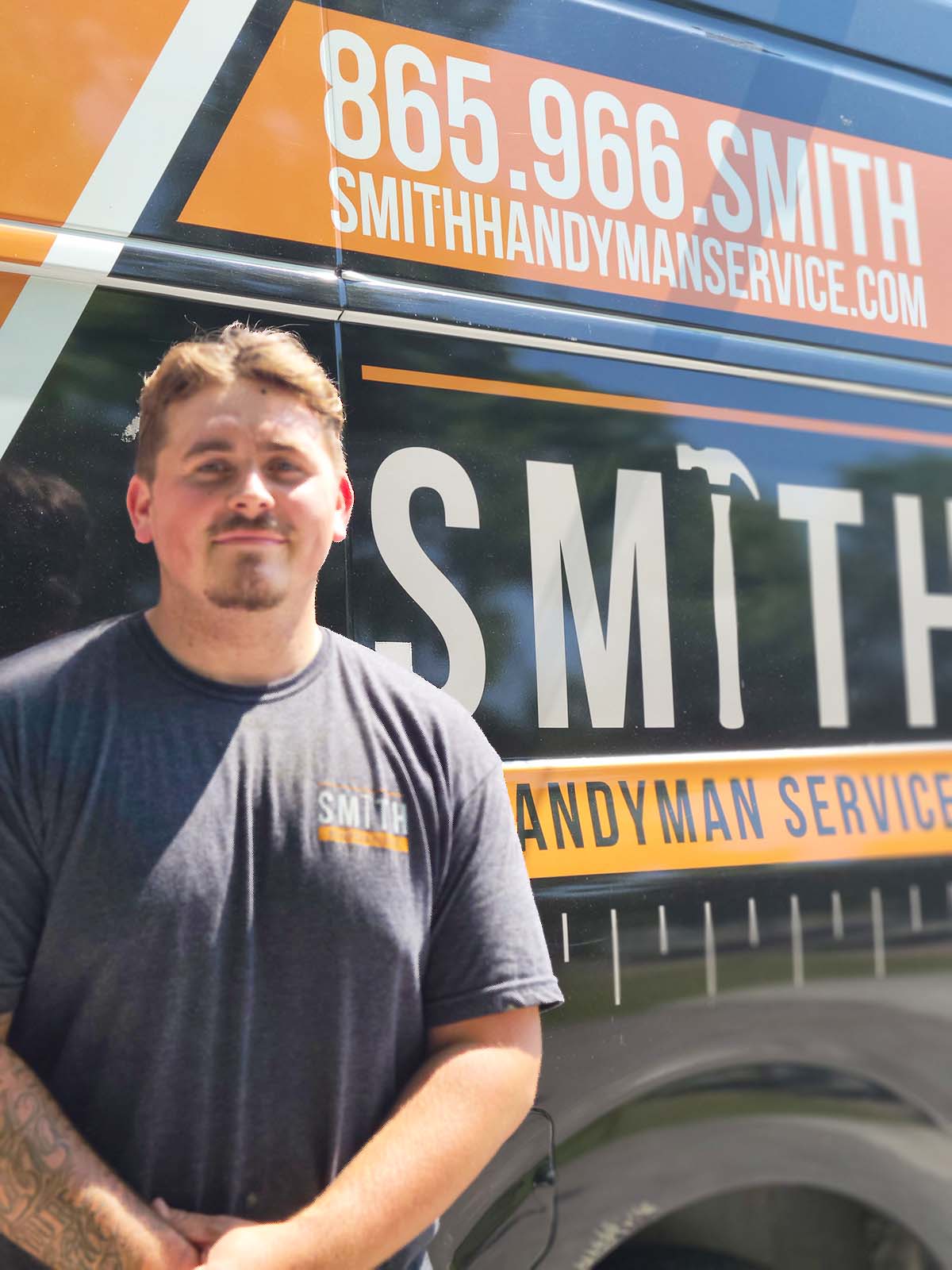 Neno
Technician
Trim Carpentry, Assembly, Painting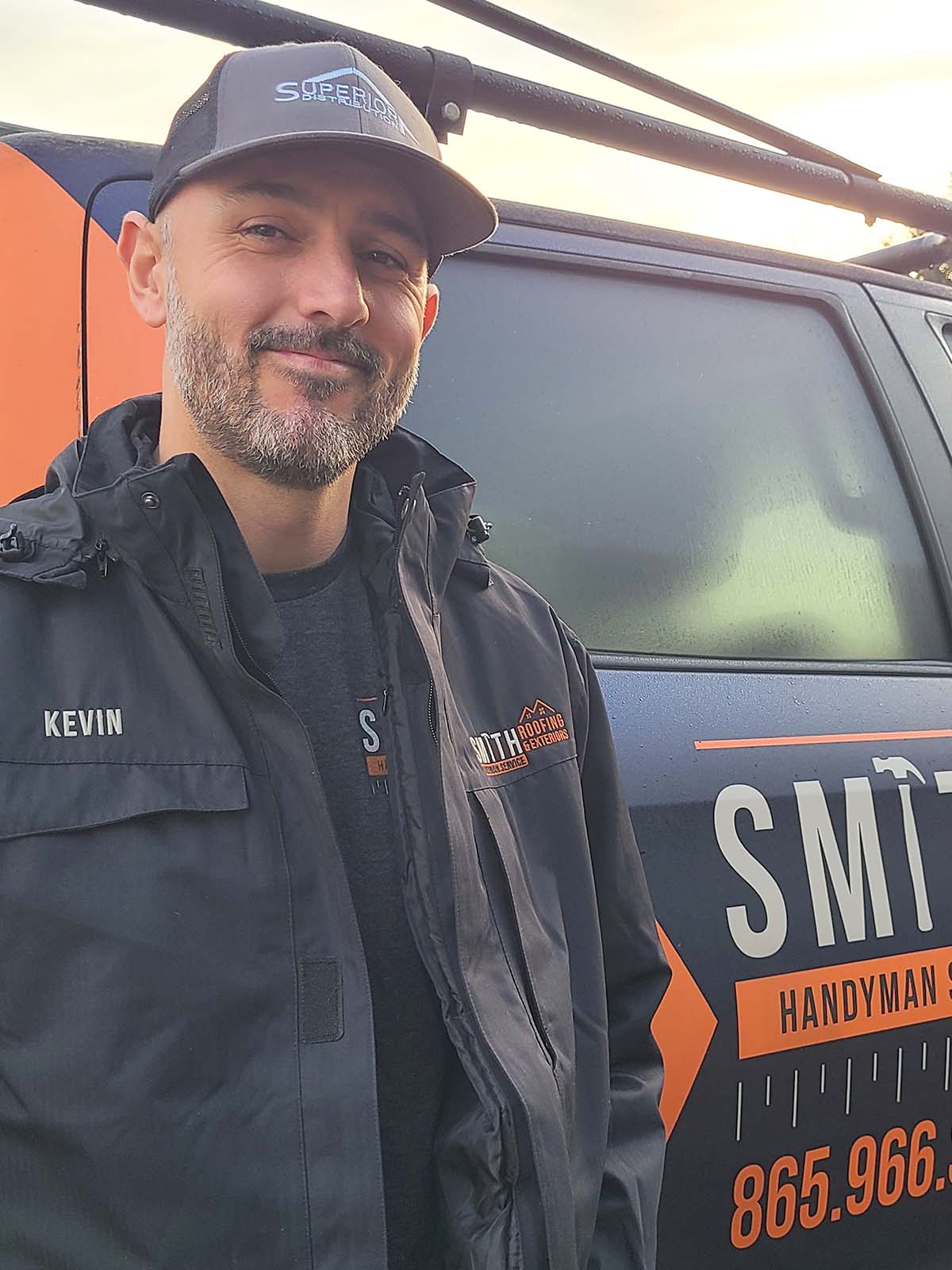 Kevin
Estimator
Sales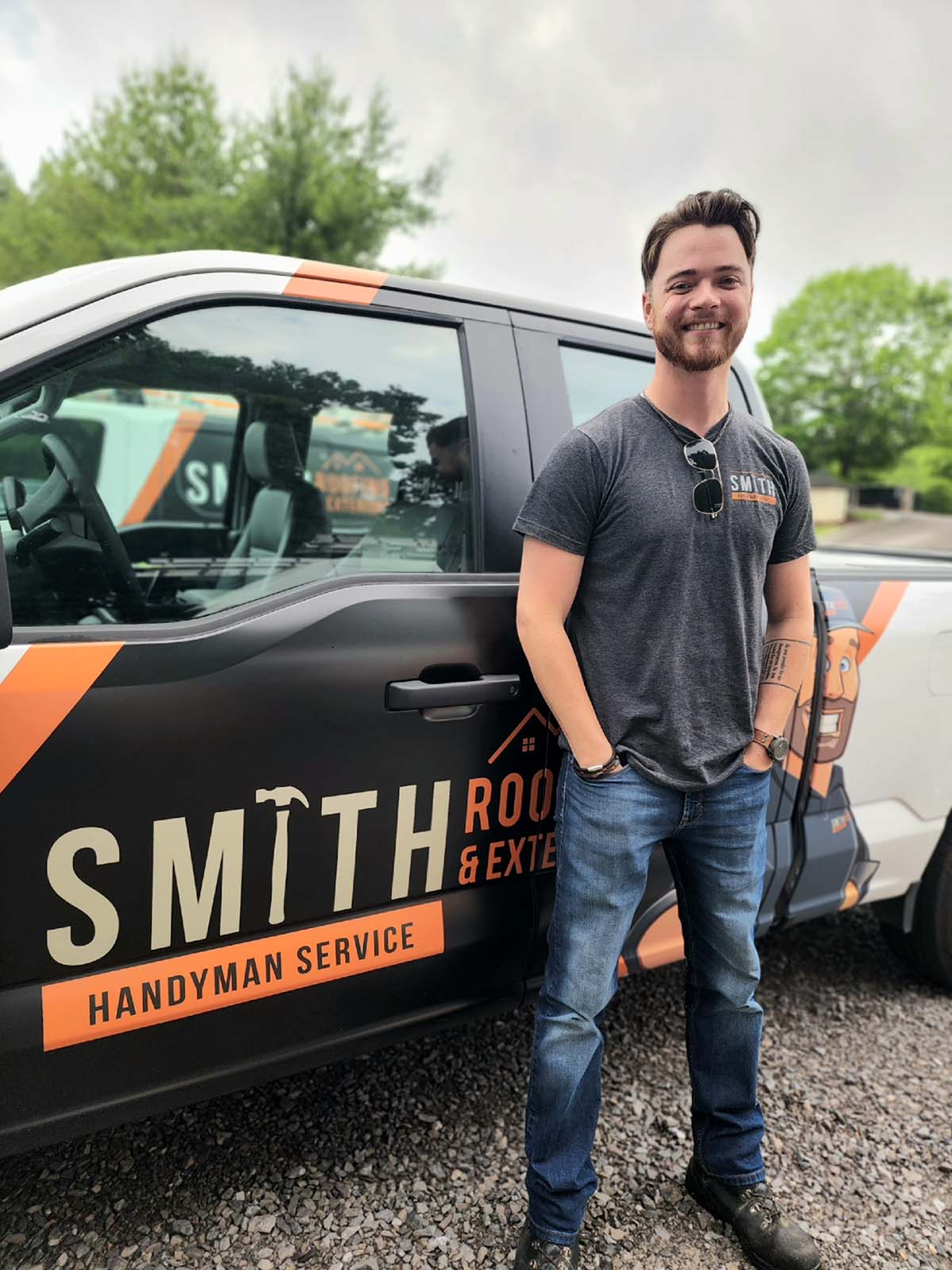 Cody
Project Manager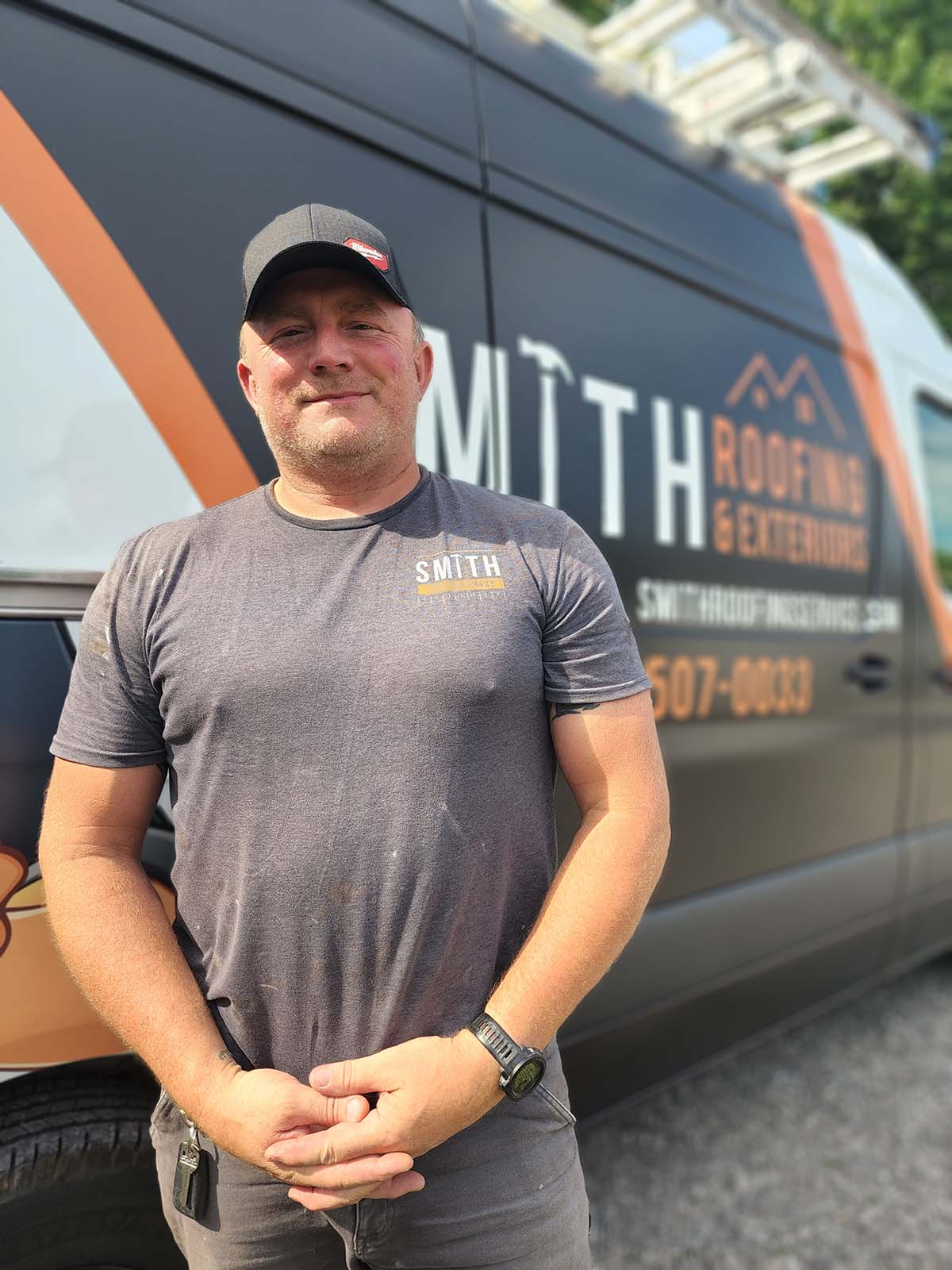 Andy
Technician
Carpentry
Lucas
Technician
Drywall, Painting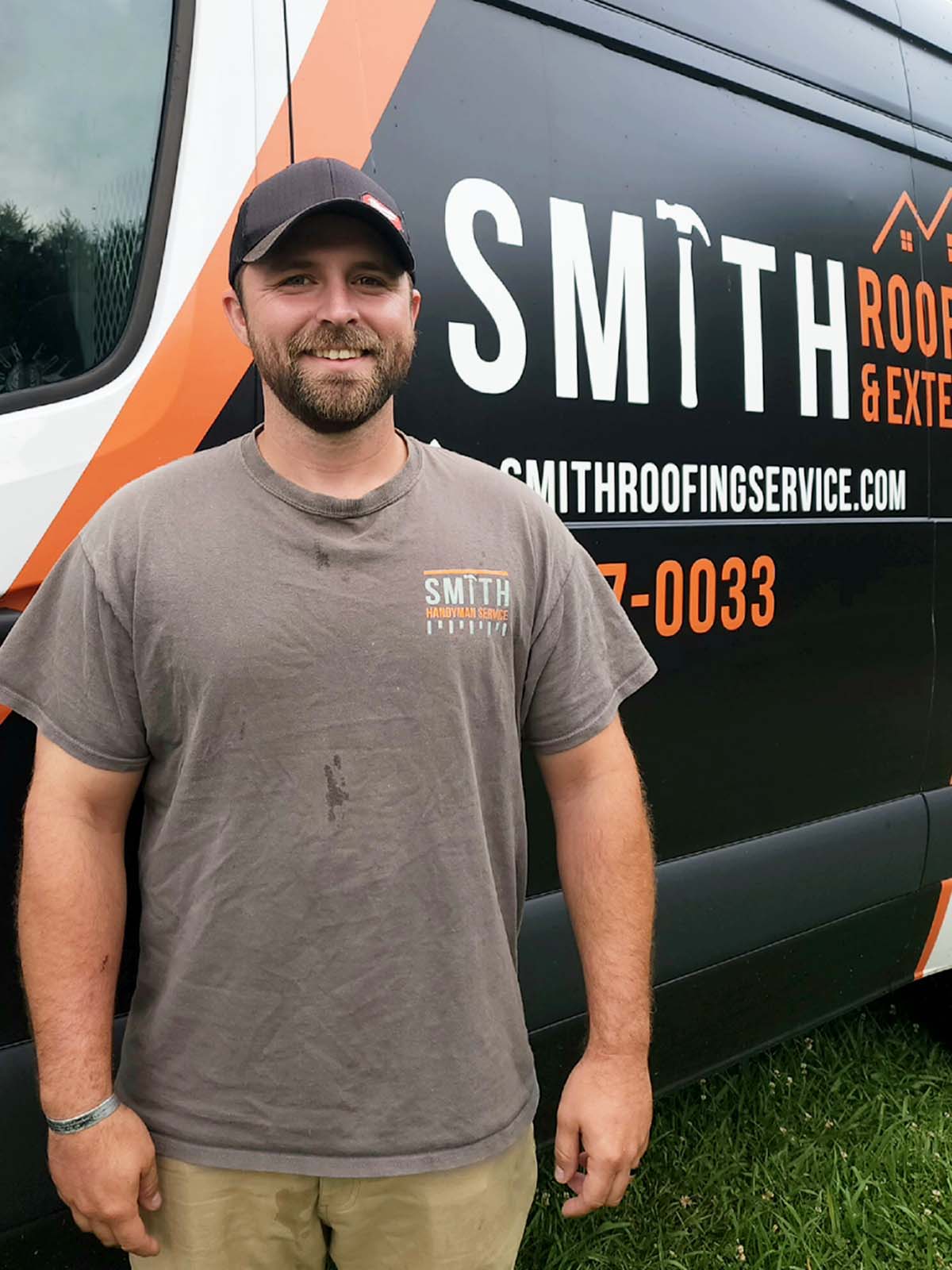 Evan
Site Superintendent
Beth
Operations Manager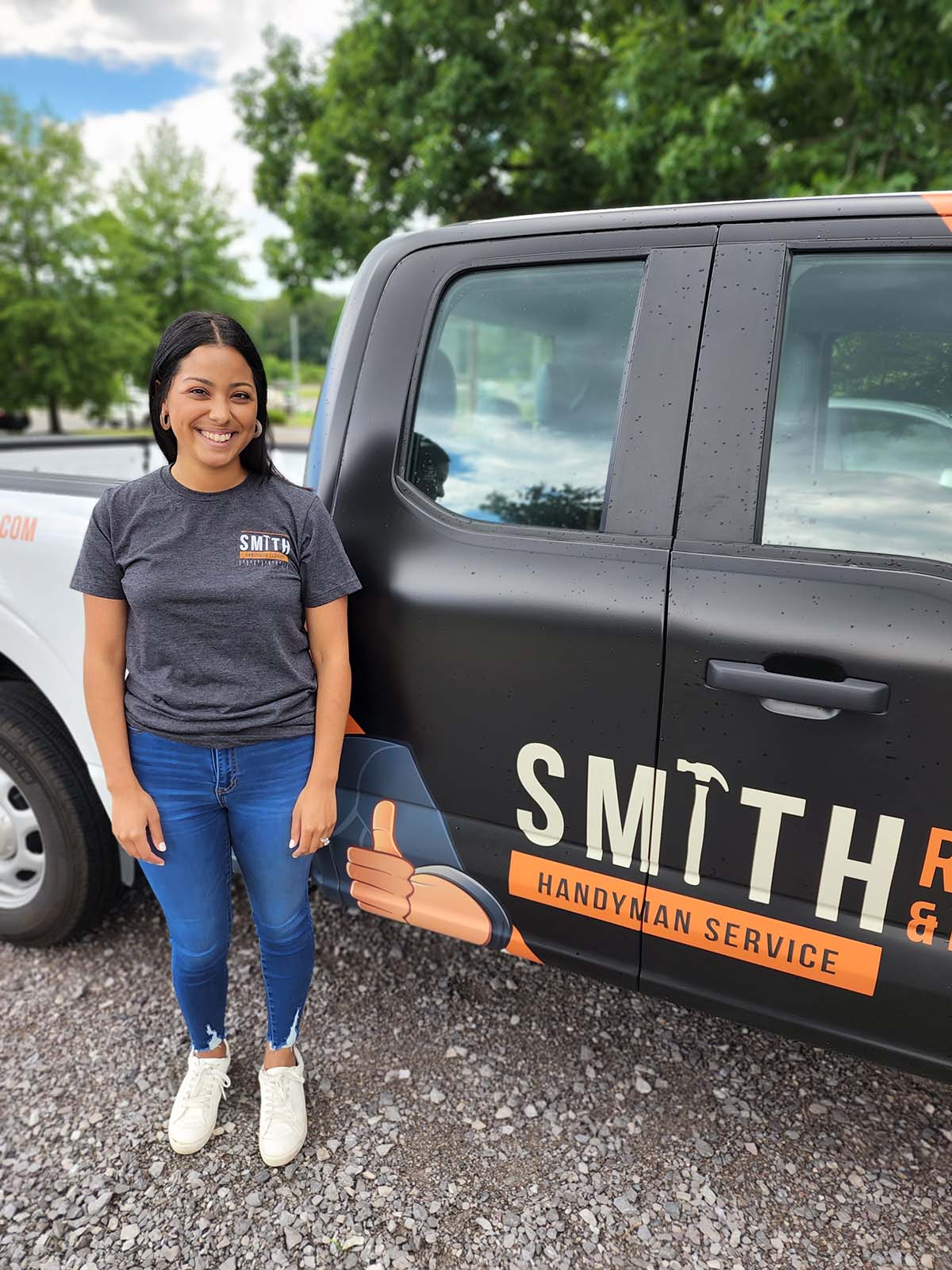 Angie
Accounts Payable Specialist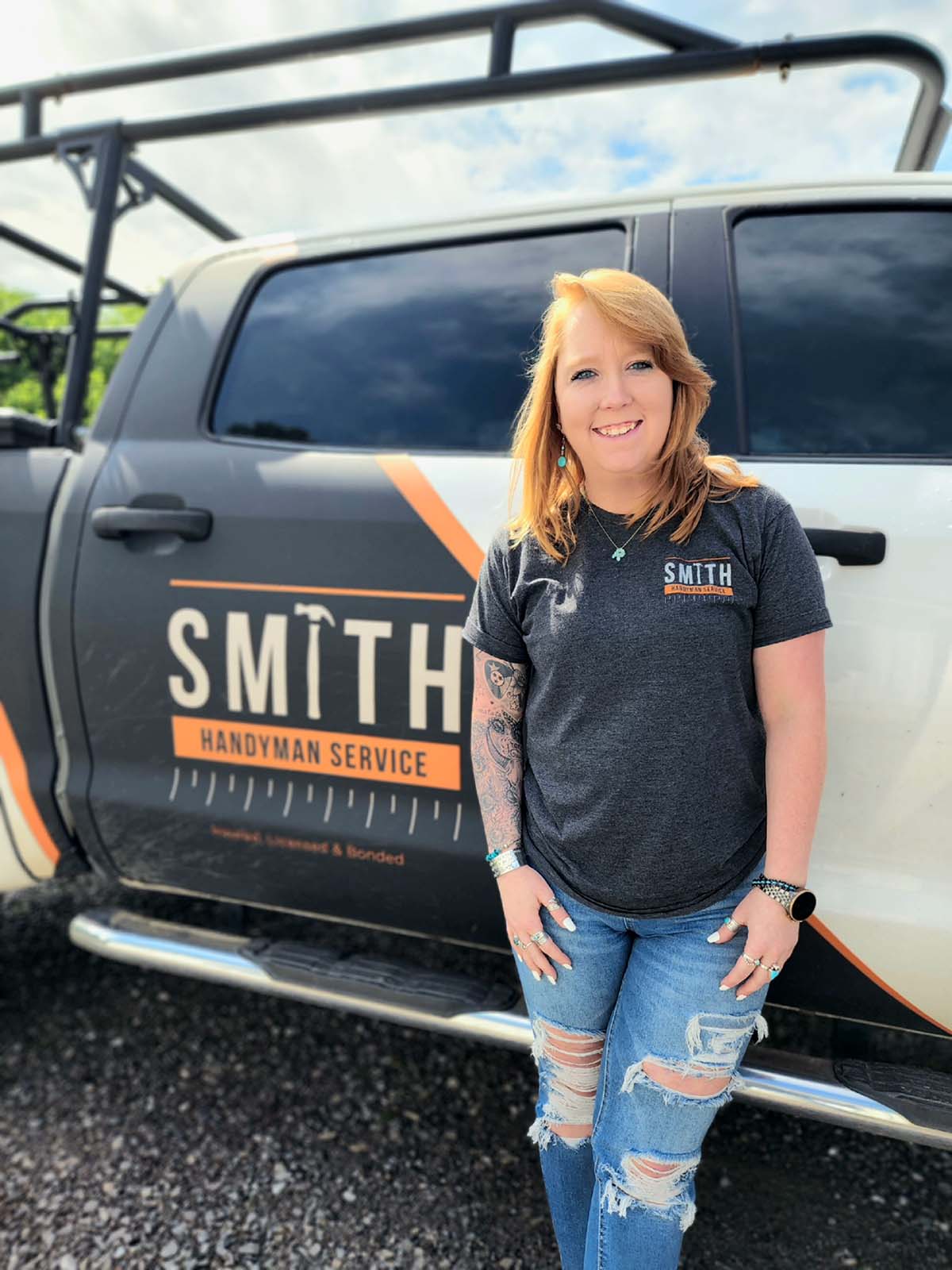 Lacey
Sales and Scheduling Coordinator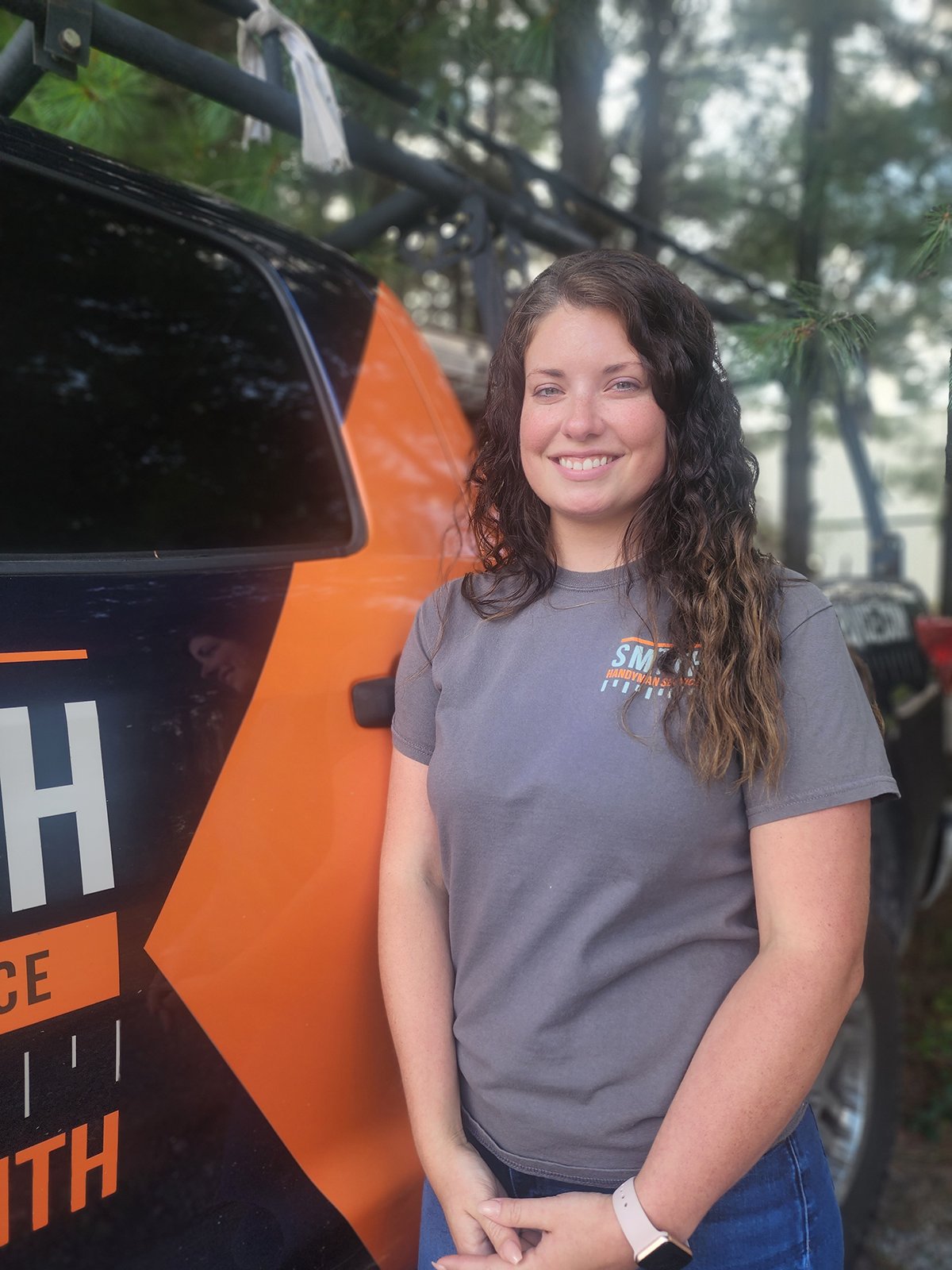 Taylor
Production Admin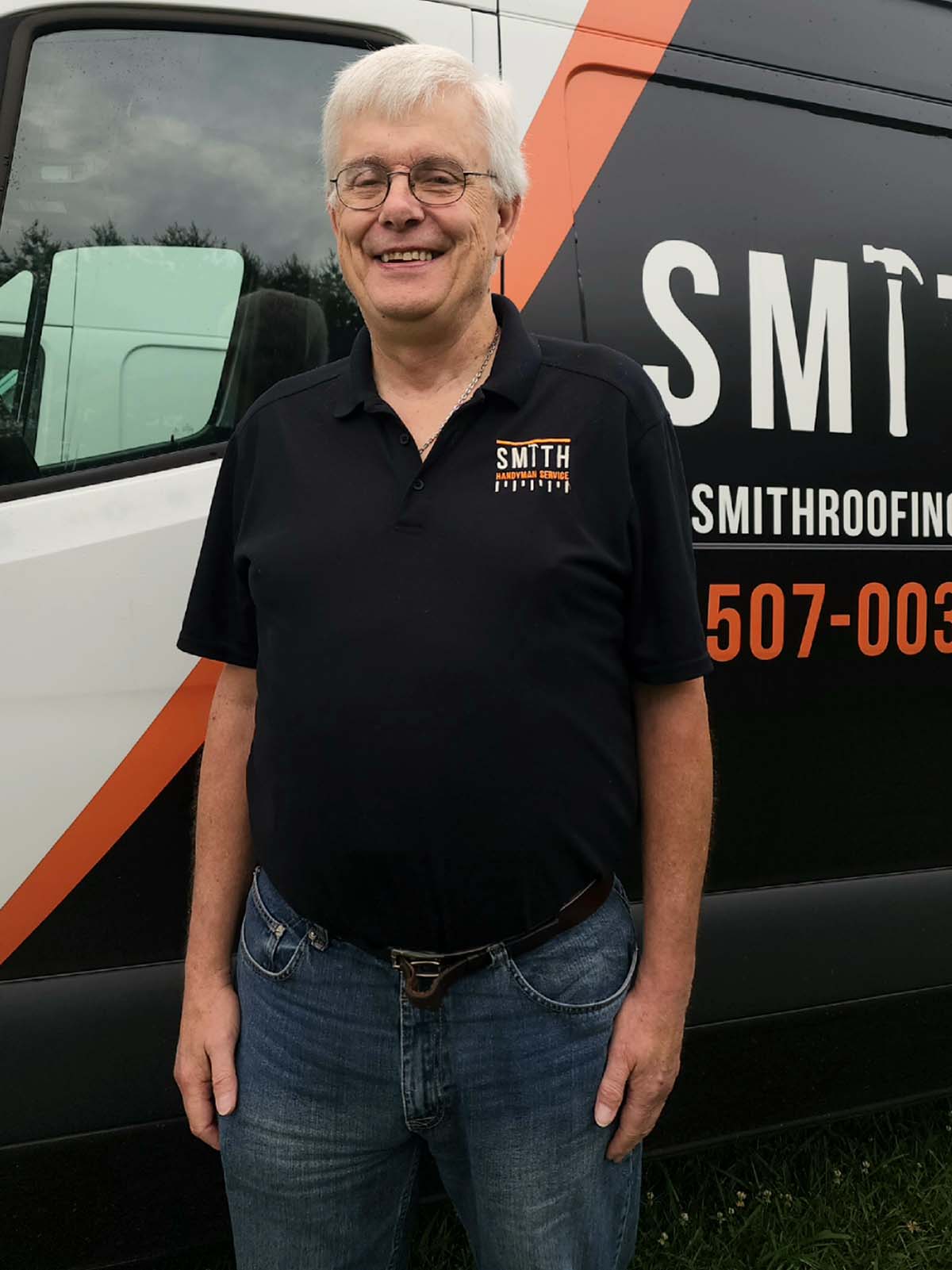 Chuck
Fleet Manager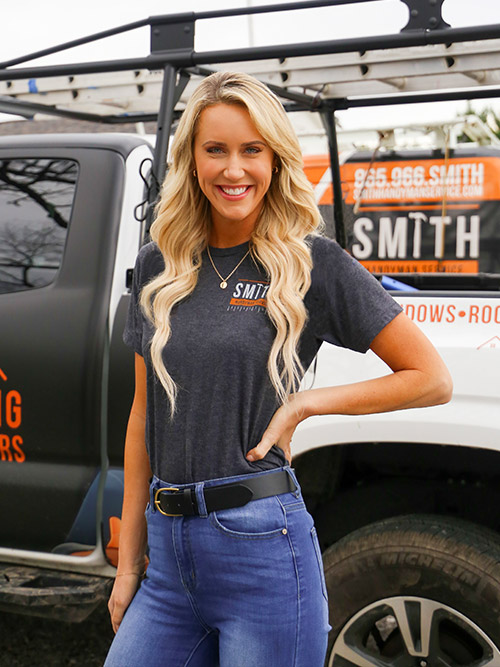 Alexis
Marketing Manager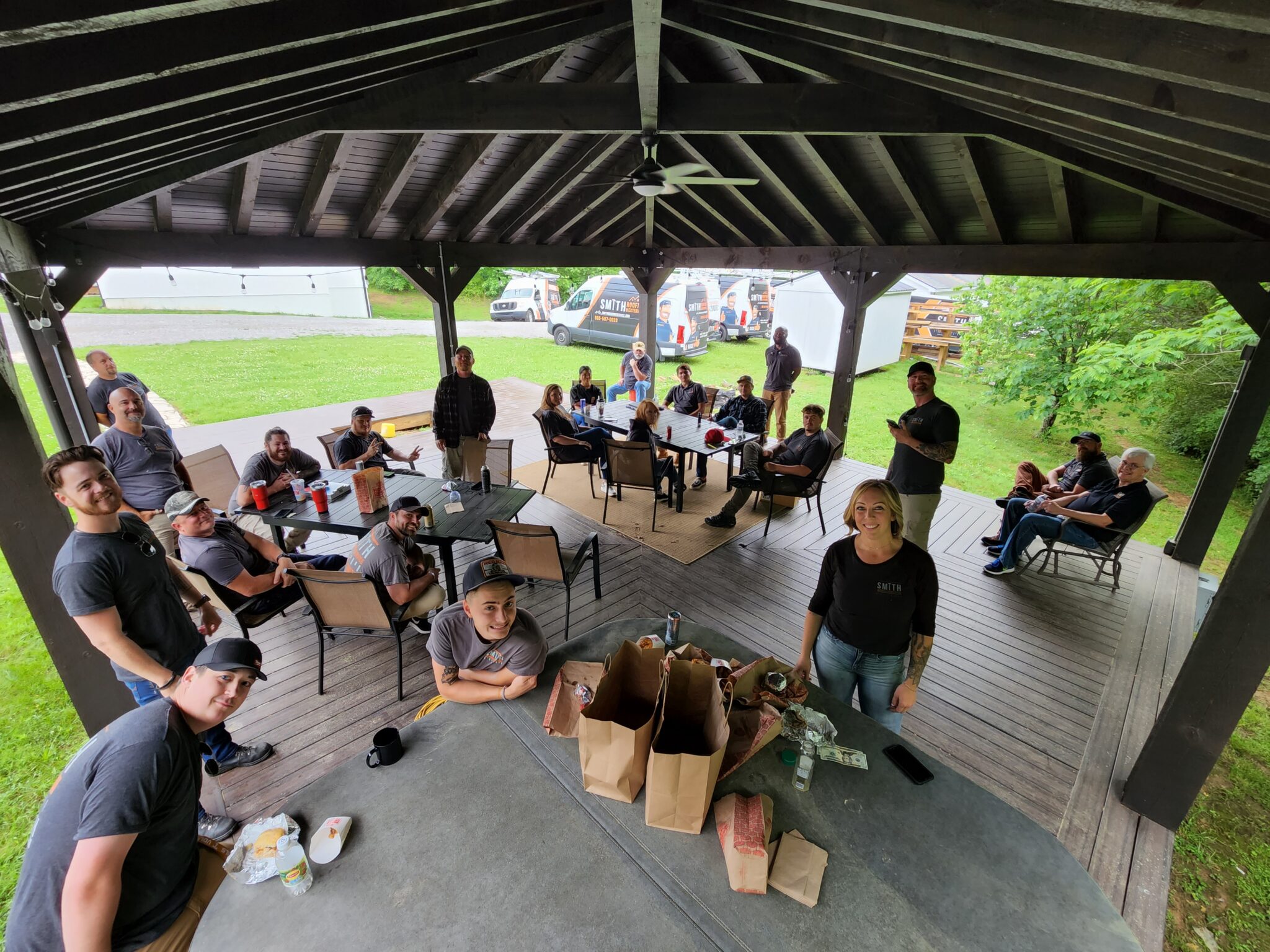 Now hiring
Join our team
We're always looking to grow, and we're hiring for multiple positions right now! Click the button below to learn more about our career opportunities.
Commercial & residential
How we can help you
Repairs
Have repairs completed quickly and correctly by our professional handymen.
Renovation
Create a home you love living in with our custom renovation services.
Maintenance
Get the full potential out of your home appliances with our maintenance services.
Installation
From new light fixtures to new gutters, our professionals can take care of all installation tasks.
No hidden fees
Get upfront pricing on all projects
There's no need to worry about inaccurate quotes and surprise fees with Smith Handyman. We pride ourselves in providing transparent pricing from day one. Home maintenance and remodeling can be stressful for homeowners, but unclear prices shouldn't be the reason.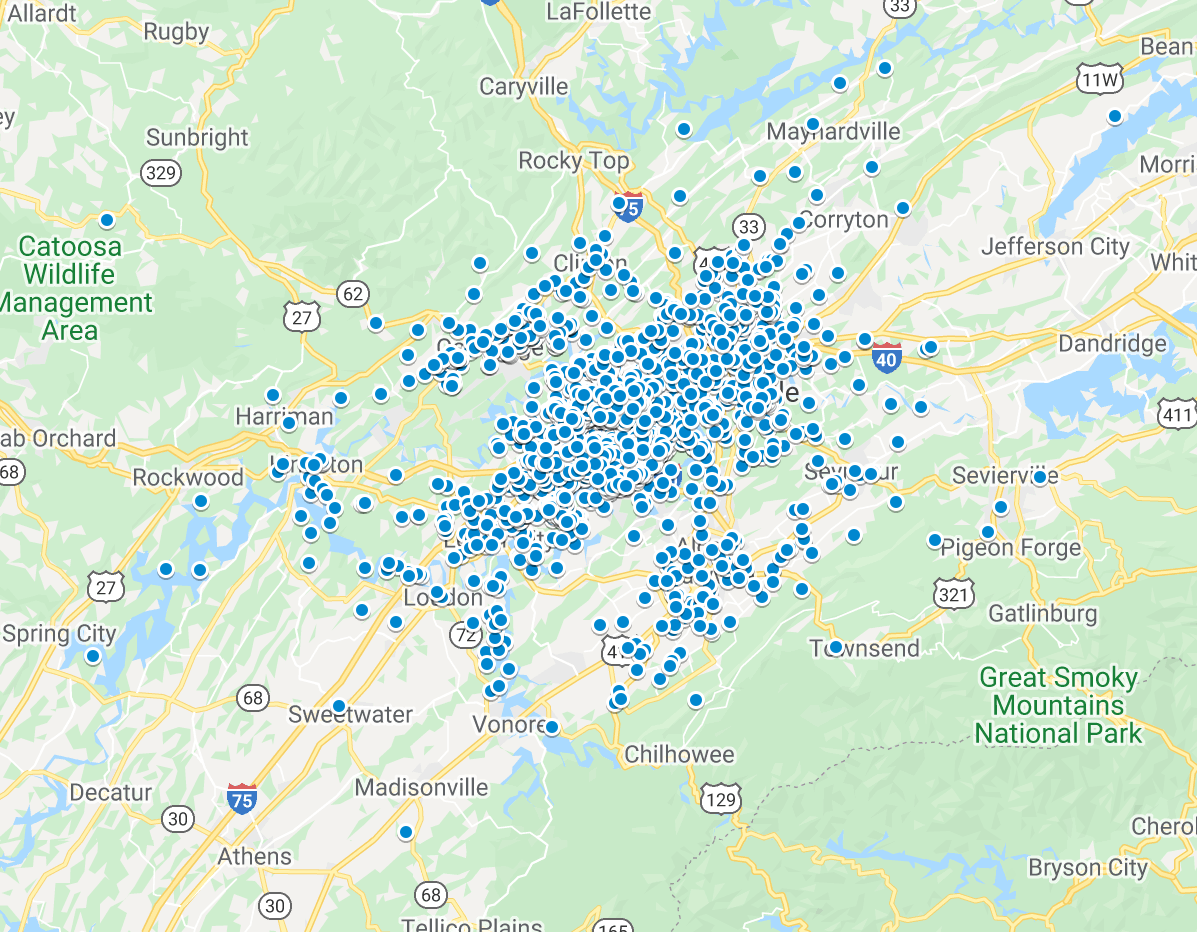 Licensed, bonded, & insured
Trusted & vetted handymen
Home services bring a number of new faces onto your property. To ensure you feel safe and receive only the best services, we require background and drug testing on all our handymen. Our expert team is easily identified in Smith Handyman Service uniforms and driving our company vehicles.
We know our stuff
In the industry since 2001
Smith Handyman Service owner, Taryn Smith, has been in the home services business since 2001 and established Smith Handyman Service in 2016. Our team of experts know the ins and outs of home improvements and maintenance for both residential and commercial buildings. We can take care of all your home tasks so you don't have to.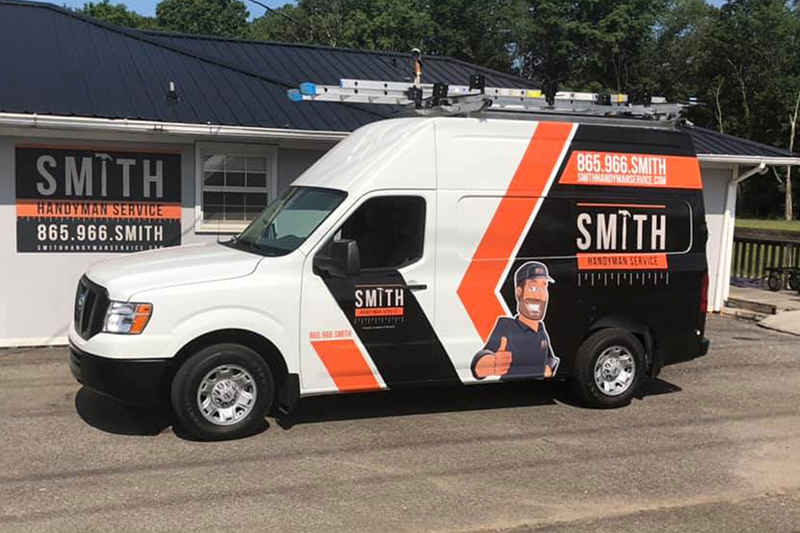 Customer testimonials
What people are saying

Johnathan K.
---
"Chris did an excellent job installing and replacing doors in our house. He also did minor bathroom work for us. Would highly recommend for small and large jobs!"

Erica E.
---
"Great company that has gone above and beyond. We were very impressed with the quality and speed of our project!"

Amanda F.
---
"Chris did amazing! We literally were so blessed to find this company and they are so trust worthy and honest. We felt comfortable leaving Chris in our house while we were away! We will be using him again!"

Julie L.
---
"Big plus that I didn't have to wait too long for an appointment! My service tech Asher was on time (which is impressive in itself) and very thorough with the work on my gutters that I desperately needed! I am very pleased with his work. definitely recommend SMITH HANDYMAN SERVICE! I'm will use them again."

Debbie W.
---
"Customer Service is amazing! Work is top-notch! Turned a broken down small deck into an amazing 2 level deck with trimmed out screened room. Raves from neighbors all around. Highly recommended this company!"

Cynthia E.
---
"I highly recommend Smith Handyman Service! They have just completely rebuilt my screened in porch and it is like new!! Austin and Asher did a great job and worked nonstop...in spite of 90+ degree weather!! They arrived when they said they would and left no mess when done! Great team and company! Thank you!"

Angela R.
---
"Excellent customer service from the front office, to the field. Instant quotes by email, prompt, responsive, flexible and thorough. On Tuesday, Austin came by for an electrical service call, fixed my light in the kitchen and installed a dimmer. I needed more work done. With in an hour they already had me down on their schedule for Th AM. Highly recommend!"