Bathroom Remodeling Projects That Will Increase Your Home's Value
7 changes to consider for your bathroom remodel
Read Time: 6 minutes
Aug 8, 2022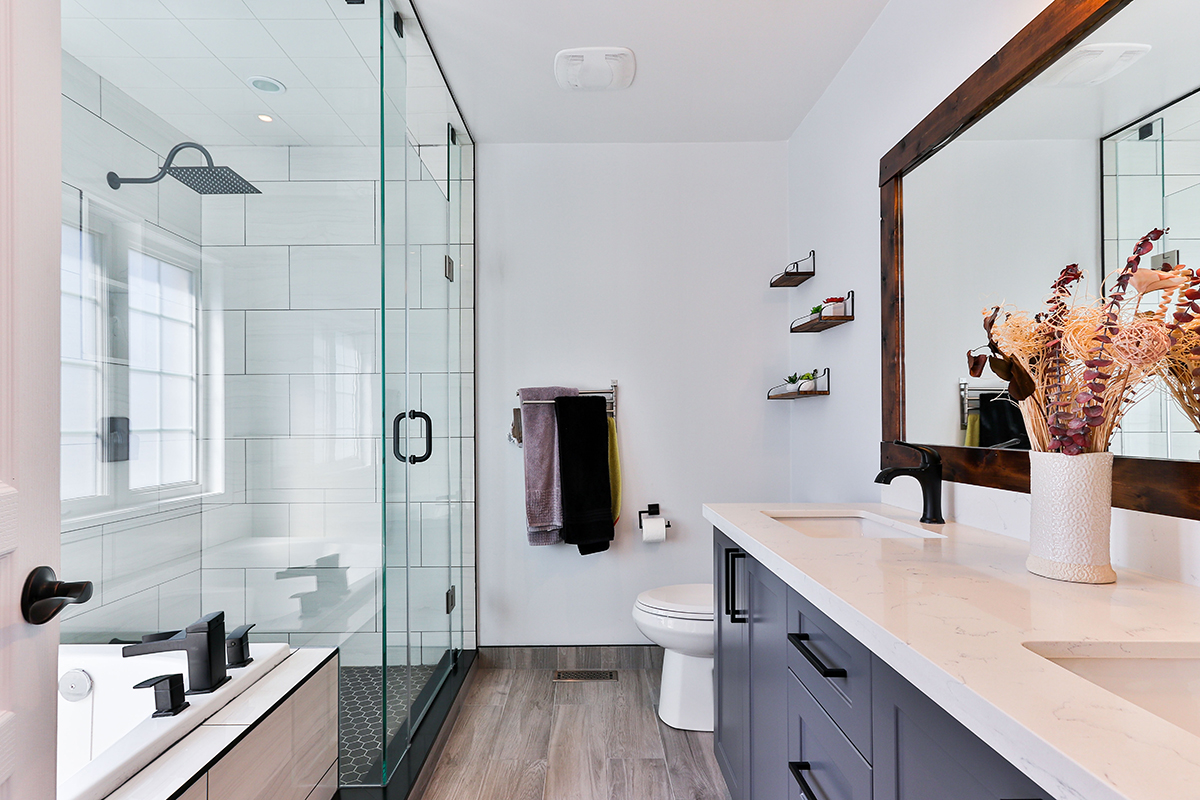 7 changes to consider for your bathroom remodel
When it comes to increasing the value of your home, the bathroom should be an area of interest for you. The average cost of remodeling your bathroom in 2020 is right around $10,000, with low-end remodels coming in at around $2,500 and high-end estimates reaching up to $25,000.
While this might seem high, there are ways to lower the cost of a bathroom remodel while still adding a ton of value to your home. Let's look at seven ideas you can use to add value to your home via bathroom remodeling in 2020.
Bathroom Renovation Ideas at a Glance
Countertops

Pros: Low Maintenance

Cons: High Upfront Cost

Safety Features for Seniors

Pros: Real Added Safety
Cons: Unattractive to Younger Buyers

Reglazing Tub

Pros: Low Cost, Quick Renovation
Cons: Not the Best Value-Add

Steam Shower

Pros: Popular and Luxurious Renovation
Cons: High Cost

Heated Floors

Pros: High Perceived Value
Cons: Lower Value Than Alternatives

Fogless Mirrors

Pros: Practical Solution Keeps It in Style
Cons: Low Actual Value

Shower Seat

Pros: Affordable Options
Cons: Impractical for Smaller Showers
1. Install New Countertops
Bathroom countertops can add a lot of value to your home if you pick the right ones. New bathroom countertops are a high-value addition, and they can be low-maintenance, depending on what material you use.
However, the upfront cost of new countertops can be steep. There are also a few potential problems with concrete countertops and other porous materials. Porous materials will absorb spills like a sponge and are a nightmare when it comes to stains. This means you'll want to carefully consider the type of countertop you have installed in your home.
Let's breakdown the average cost of new countertops by material type:
Marble: $75 – $250 per sq ft.
Granite: $45 – $200 per sq ft.
Engineered Quartz: $55 – $155per sq ft.
Slate: $50 – 65$ per sq ft.
Lava Stone: $250 – $300 per sq ft.
Limestone: $55 – $125 per sq ft.
Travertine $50 – $100 per sq ft.
Concrete: $75 – $125 per sq ft.
Stainless Steel: $80 – $225 per sq ft.
Solid Surface: $35 – $85 per sq ft.
Recycled Glass: $50 – $125 per sq ft.
Butcher Block: $55 – $200 per sq ft.
Bamboo: $40 – $95 per sq ft.
Reclaimed Wood: $115 – $300per sq ft.
Porcelain: $60 – $100 per sq ft.
Tile: $18 – $35 per sq ft.
Laminate: $15 – $40 per sq ft.
Concrete falls into the middle of the spectrum when it comes to costs. Keep in mind, concrete is porous so it needs to be sealed and resealed periodically for maximum durability and performance. You'll also need to consider taking precautions against cracking, chipping, and scratches.
The lowest maintenance countertops materials are laminate, solid surface, quartz, stainless steel, granite, lava stone, and slate. The higher maintenance materials tend to be things like butcher block, bamboo, reclaimed wood, concrete, limestone, and marble.
Your decision will ultimately come down to your preferred aesthetic, the overall cost, and any necessary maintenance.
2. Add Safety Features for Seniors
Senior-focused renovations such as handrails, higher toilets, rounded countertop edges, non-slip flooring, and walk-in showers can all boost your home's value. This is especially true if you're in a market with a significant elderly demographic.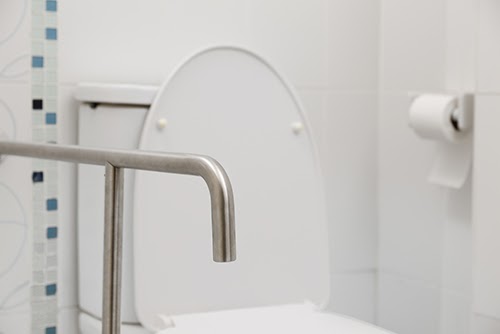 The upside to adding features like these is they add real safety and security to your home, mainly for the elderly and disabled. But, this may turn away younger buyers who don't plan on having many people who are elderly or disabled in their homes.
Another consideration is overall cost. Some senior-focused renovations, like walk-in showers, can be rather expensive.
3. Reglaze the Bathtub
Adding fresh glaze to your bathtub is one of the easiest ways to boost your home's value. A bathtub can go quite a while without needing full-on replacement, but new glaze can give yours a fresh look.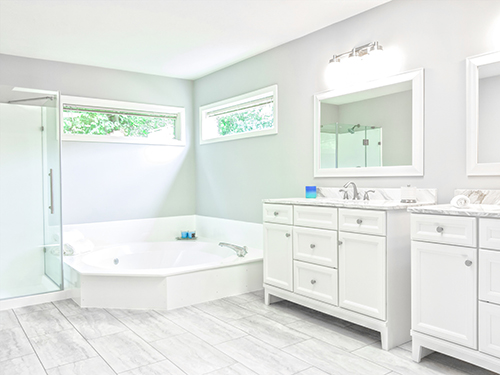 Glaze is what gives your bathtub its color and shine. By adding a new coat, you can restore the glimmering sheen your tub used to have, making it look brand new.
This remodel is super cheap and quick. Plus, you can effortlessly update your bathtub glaze as trends change. However, it might not be the most effective value-add, especially if your bathroom is weathered in other places.
Reglazing a tub costs between $30 and $150 for materials alone. Labor costs will bring your total up to around $450 on average.
4. Install a Steam Shower
Steam showers are all the rage right now, so installing one in your bathroom is guaranteed to generate some more value for your home. By installing a steam generator in your shower, you can add the steam room feel without removing the showerhead and functional purpose of your shower. These tend to work best in enclosed showers but small bathrooms can benefit from them as well, especially if you have fogless mirrors.
This is a popular upgrade that gives the space a luxurious feel. It will almost certainly boost your home's profile on the market. Unfortunately, it can be rather expensive to achieve, especially if you're rebuilding your shower from top to bottom. Steam showers can cost anywhere from $2,500 to $6,000 to install on average.
5. Put in Heated Floors
Bathroom floors are almost always made from some type of material that doesn't conduct heat well. This usually means cold floors in the mornings and at night. You can add heated floors to counteract this. Weatherproofing windows and doors combined with heated flooring can work wonders in any bathroom.
Heated floors sound amazing to buyers and can add a ton of perceived value. They do tend to be pricey, though, and can easily malfunction if not installed carefully. The average cost of installation is anywhere from $6 to $16 per sq ft. Keep in mind, initial installation isn't the only cost associated with heated floors. They can eat up electricity if you leave them running too often.
GET YOUR FREE QUOTE
Ready to renovate your bathroom? We're ready to make your dream space a reality.
6. Install Fogless Mirrors
Another hot and trending bathroom item right now is the fogless mirror. Similar to fogless shower glass, fogless mirrors are immune to fog and steam. This is very useful and, again, very attractive to potential buyers. For small bathrooms without a fan, having a mirror made from fogless glass is the only way to step out of a hot shower and see yourself in crystal HD-clarity.
Fogless mirrors never go out of style because of their practical value. A downside, though, is they might not add as much value as you expected. This is especially true if fogless mirrors are the only upgraded feature in your bathroom.
7. Add a Shower Seat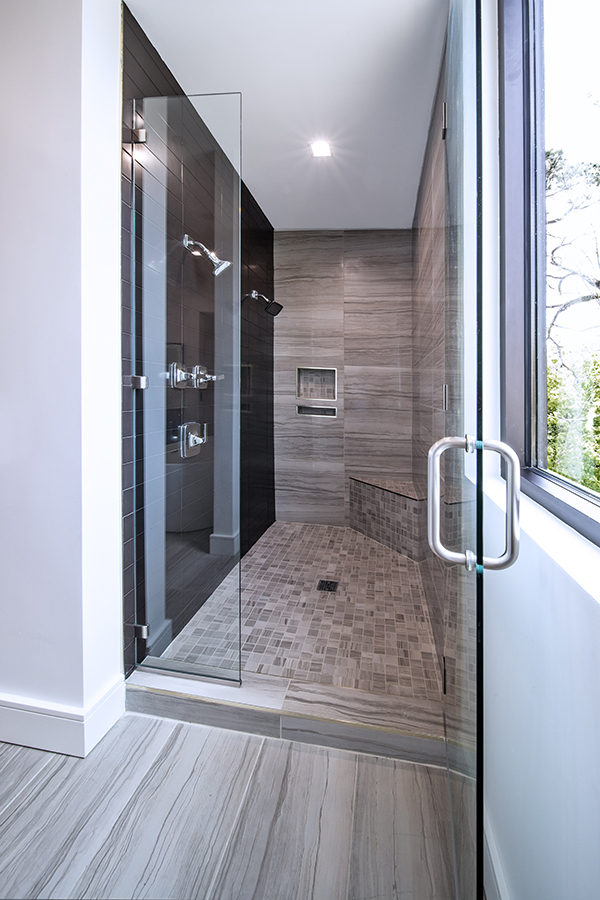 The average shower is about 8 minutes long, which is plenty of time for some people to get tired of standing. If your shower has enough space for you to wash up and move around, installing a shower seat might be the right move.
There are different styles of shower seats but the general idea is to have a folding seat installed into the wall so you can fold it down and wash up while you're sitting, then easily stow it away when you're done.
This is a super cheap and quick remodeling project that can add a lot of value for a low price. Unfortunately, if you have a small shower, you might not have enough room for one.
Don't Break the Bank on a Bathroom Remodel
The goal of a bathroom remodel to increase home value is to use high-leverage, low-cost projects to supplement your overall remodel. If you want to save money on your bathroom remodel, avoid rearranging plumbing. Also, use a frame around your fogless mirror to hide any flaking around the edges.
A quick seat and lid change on your toilet is more effective than replacing the whole thing. You should look for sales on lighting fixtures and products to upgrade your bathroom's lighting efficiency as well.
All in all, if you're able to combine one or two big-budget upgrades with a few of the smaller ones we've suggested, you should be able to achieve a complete bathroom makeover for a decent price. That way, you can add as much value as possible without totally draining your bank account in the process.
Contact us to get a custom quote for your bathroom renovation project.
Matt Lee is the owner of the Innovative Building Materials blog and a content writer for the building materials industry. He is focused on helping fellow homeowners, contractors, and architects discover materials and methods of construction that save money, improve energy efficiency, and increase property value.