Everything You Need to Know About Remodeling Your Bathroom
What you should consider before starting your bathroom remodel
Read Time: 3 minutes
Feb 20, 2023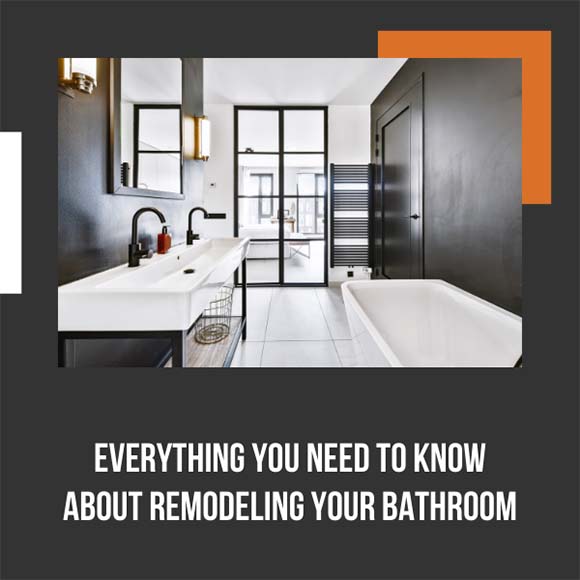 Bathroom renovations are often large and complicated projects. But when done correctly, they can elevate your entire home. Here's what you should know and consider before remodeling your bathroom.
How Much Do Bathroom Remodels Cost?
Bathroom remodels typically cost between $6,620 and $16,704, according to Angi. The national average sits at $11,293. Of course, the cost of your bathroom remodel will depend on how much you want to remodel, what materials you use, and where you live.
How Long Do Bathroom Renovations Take?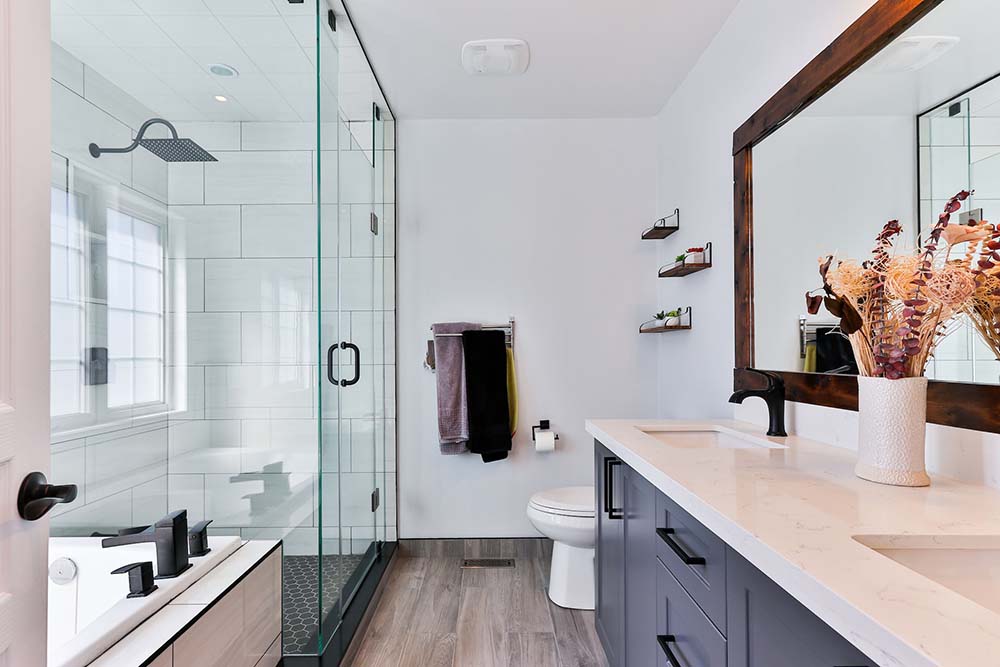 Bathroom remodels can be quick or long, depending on how much you're remodeling. If you're just switching out the toilet and sink, you could be done in a day. But if you want to retile the shower, rip up the flooring, and switch the toilet's location, you're looking at a multi-day or -week process. Additionally, shipping delays and supply chain disruptions can lengthen the remodeling process.
Timing Your Bathroom Remodel
If you only have one bathroom, you must time your remodel accordingly. If you can't shower or use the toilet for a few days, you might have to stay in a hotel or a family member's house. If you have more than one bathroom, stagger the remodels so you always have a fully functioning bathroom.
What to Consider Before Starting Your Bathroom Remodel
Before you begin your bathroom renovation, you should consider a few key elements. Thinking about these decisions now will make the renovation process much simpler.
What You'd Like to Remodel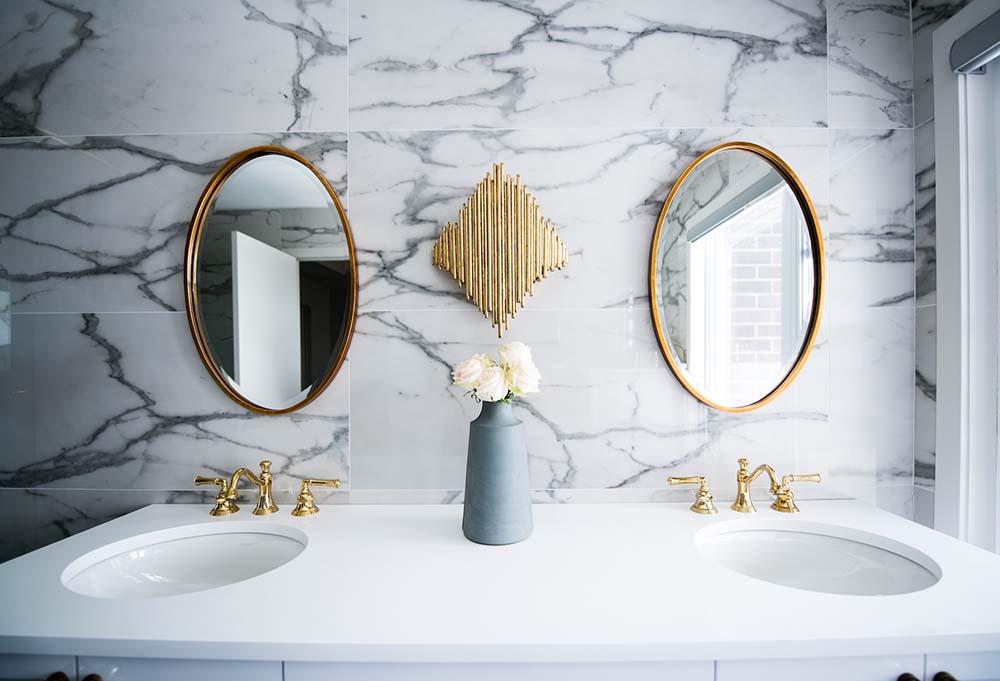 Say your bathroom is out of date and in need of a facelift. You could rip up the whole thing and start from scratch, or you could pick and choose the projects you want to undertake. Here are a few examples of bathroom remodel projects:
Laying new floors
Retiling the shower
Replacing the shower
Installing a new bathrub
Installing new fixtures
Replacing the toilet
Adding an extra sink
Adding storage and shelving
Expanding the bathroom's size
Of course, some of these projects will be more time-intensive and expensive than others.
Your Vision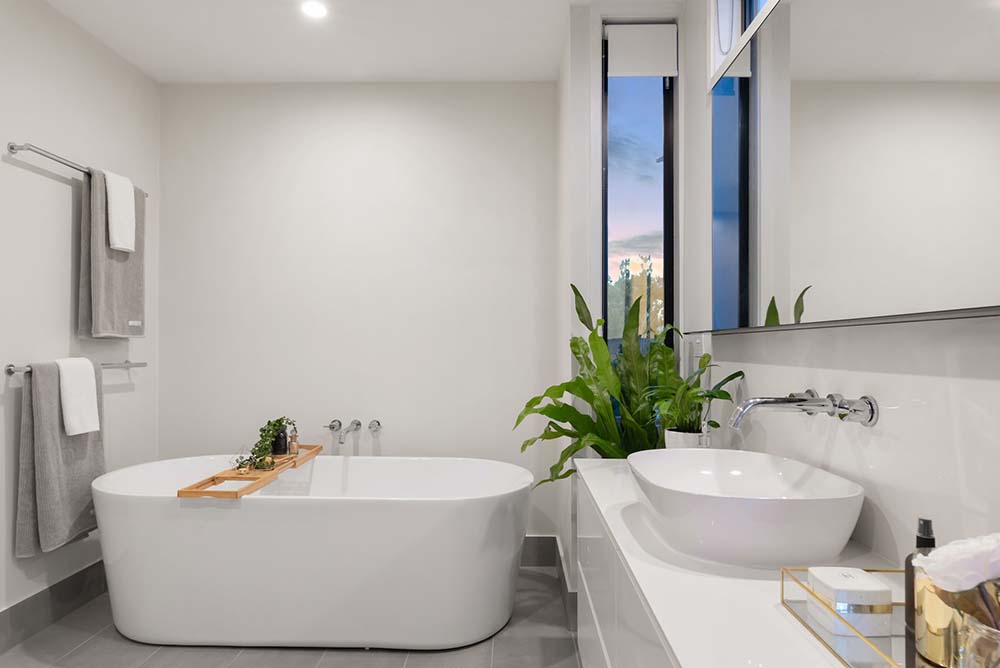 It's important to know what you want from your bathroom before you begin. In addition to what exactly you want to remodel, you should pick out colors and products you like to show to your contractor.
The Steps of Remodeling a Bathroom
Remodeling a bathroom isn't always a quick process. If you want to undertake a complete renovation, you'll have to take many steps.
Step #1
Planning & Financing
The first step of any bathroom remodel is planning and financing. Planning your project is easiest with the help of a professional contractor. They can help you set a budget and timeline and offer their opinions on any big changes you want. Before you begin your project, you should be sure you have your financing ready to go.
Step #2
Demolition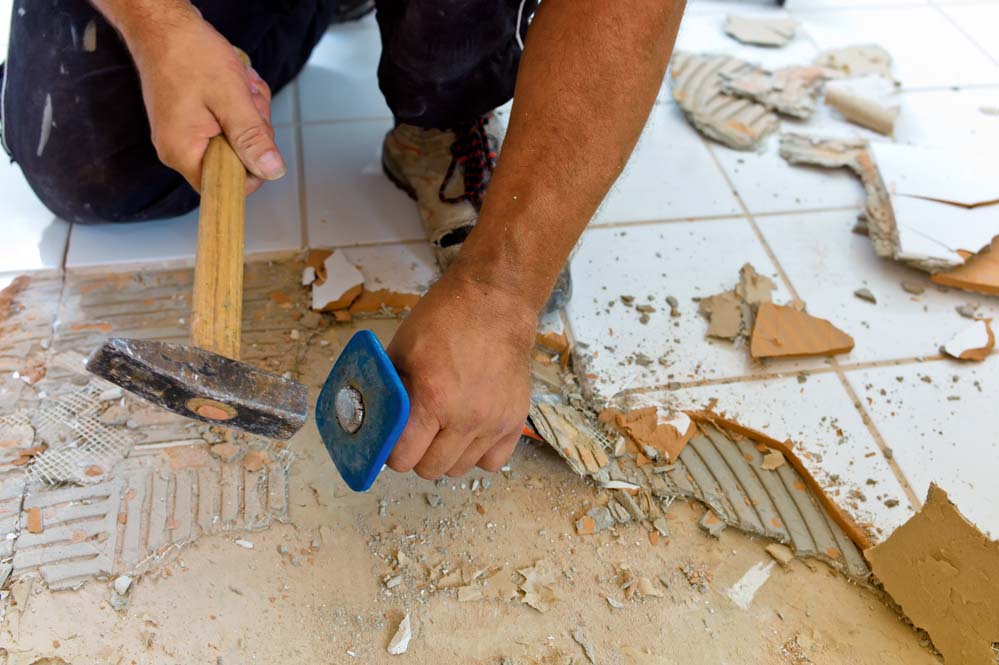 The next step of a bathroom remodel is demolition. The extent of the demolition will depend on how much you want to remodel, but you can expect things to get messy if you remove flooring and fixtures. The demolition process can last several days, depending on your timeline.
Step #3
Plumbing & Electricity
Plumbing and electricity are two vital parts of any bathroom. You'll want to make sure your outlets are safe for the bathroom and are in accessible spots, such as near your vanity and mirror. If you need to update your plumbing, it's best to work with a professional contractor who can make sure everything is tight and functional.
Step #4
Flooring & Fixtures
Next, you can bring in your new flooring, walling, and fixtures. This is the step where the blank box of a room will start looking more like a bathroom. Showers, tubs, and sinks must be properly waterproofed, so you don't develop a mold or mildew problem. You also want to make sure your flooring is waterproof.
Step #5
Finishing Touches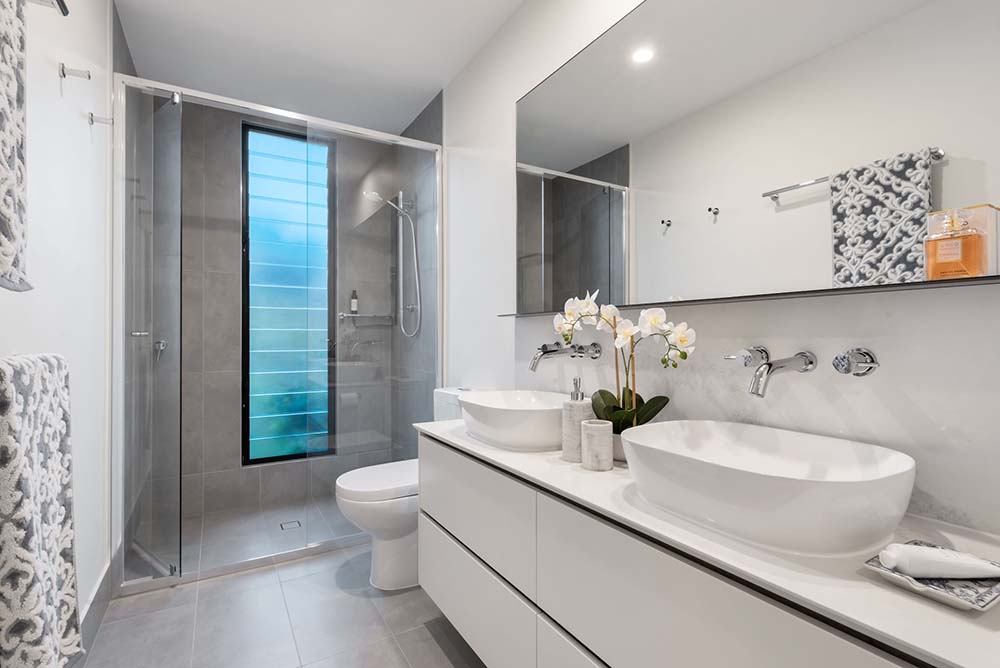 After all the more technical aspects of the remodel are complete, you can move on to the finishing touches. These include painting the walls, hanging a new mirror, installing a new toilet paper holder, and decorating.
Going DIY vs. Hiring a Contractor for a Bathroom Remodel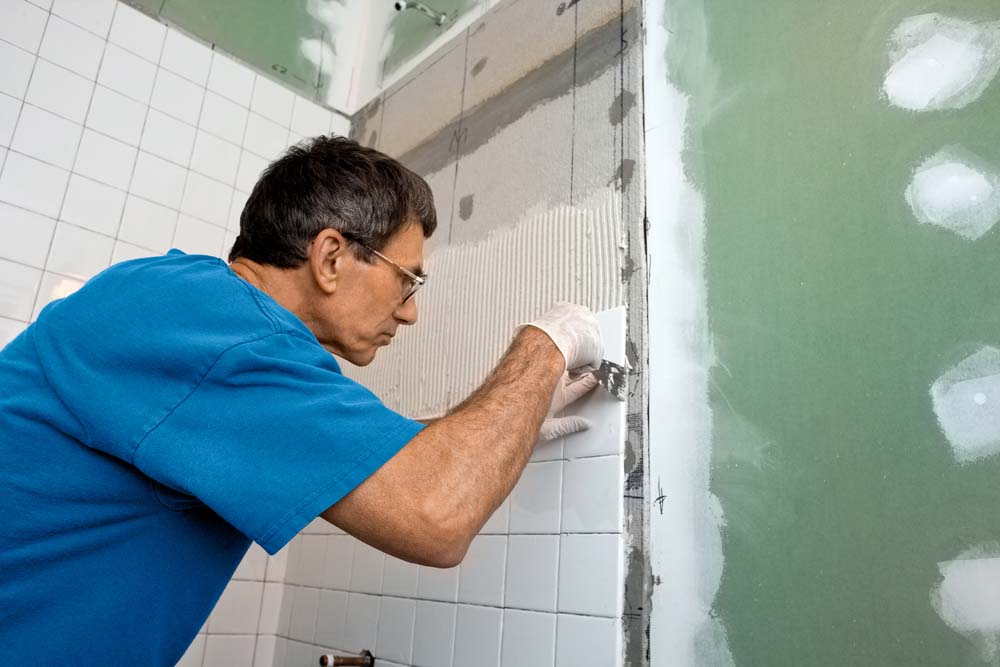 Hiring a professional contractor for your bathroom remodel might cost you more than doing it yourself, but it will also result in fewer headaches. Additionally, it could cost even more to fix the mistakes you make down the line. Unless you just want to do one simple project, it's best to hire a professional like Smith Handyman. A professional contractor can work within your budget and time frame and provide your desired results.
Start the bathroom remodel of your dreams.
Contact us for a quote on your next bathroom renovation project