How to Get Grants, Loans, and Rebates for Home Repair and Renovation
A complete guide to funding your home repair or renovation project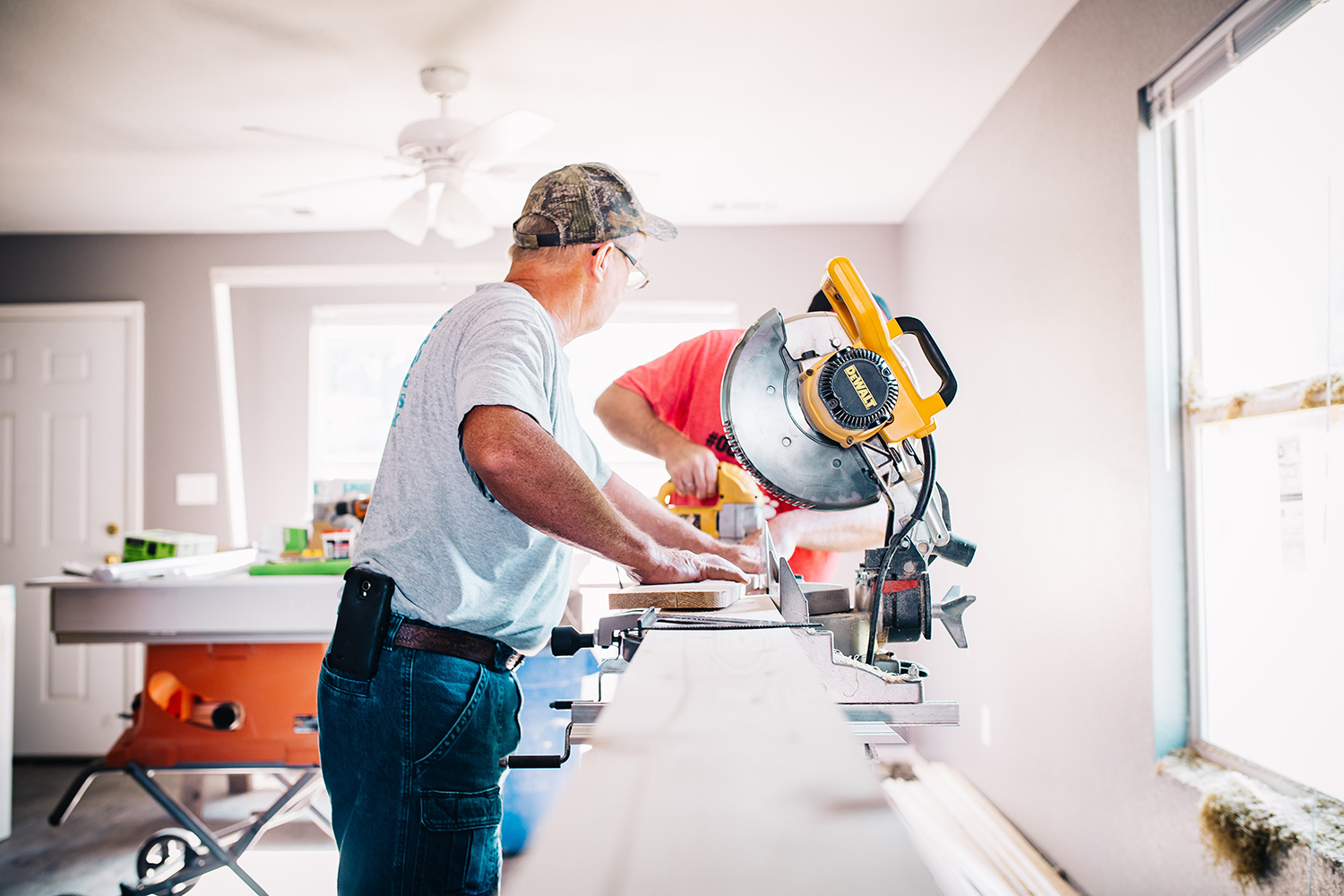 Home repair and renovation is an expected side effect of homeownership. Repairing anything from drywall to gutters is to be expected. The expectation isn't the problem, it's the cost that holds most homeowners back.
The average home renovation cost adds up to around $15,000 to $45,000 on the low-end. The majority of home renovations, like redoing your bathroom or kitchen, are planned and budgeted for in advance. Home repairs, on the other hand, are often unexpected and require immediate fixing. Think leaks and broken ACs. Many of these required home repairs cost homeowners between a few hundred and a few thousand dollars depending on the type and extent of repairs needed.
For a homeowner who wasn't expecting a high or sudden expense, home repairs and renovations may be out of the question. But rather than making do with problems in the home, you have the choice to turn to grants, loans, and other alternative funding options. We've curated a guide to securing the most common grants, loans, rebates, and financing alternatives for homeowners in Tennessee looking to repair or renovate their property.
Smith handyman Service does not give financial advice or tax advice. This is simply a guide to tell homeowners what their options are for a home repair or renovation.
Grants

Home improvement grants provide homeowners with a sum of money designated for repairs, modernizations, and safety-focused home improvements. These are often awarded based on financial need, status as a veteran, or age.
There may be some requirements, such as maintaining the home as your principal residence for a set number of years following the repairs and renovations. But, unlike loans, grants will not need to be paid back (unless you break the terms outlined in the agreement you signed.)
Where to Find Home Improvement Grants
The best place to start when it comes to home improvement loans is with a call to your local government office. The personnel there will be able to provide guidance and help you narrow down the grants to only those you are eligible for.
Tennessee homeowners can contact the Tennessee Housing Development Agency at (615) 815-2030 for assistance locating the city, county, or local agency you should contact for grants (or loans) for home rehabilitation.
Knox County residents can contact the Community Action Committee about their emergency home repair programs or the Knoxville Leadership Foundation for information on Operation Backyard.
Who Qualifies for Home Improvement Grants
Every grant is different and will have unique requirements. Grant eligibility is usually determined based on:
Income
Age
Property Type
Property Location
Grant #1
Emergency Repair Program (ERP)
This program is in place to repair and replace essential home systems for low-income homeowners who are elderly or disabled. The following repairs are eligible for the ERP:
Roofing
Electrical
Plumbing
Septic
HVAC
Floor or wall repair
Insulation
Window and door replacement
Bathroom and modifications for safety purposes
Ramps
This program is overseen by the THDA and administered locally through regional agencies. The Knox County regional ERP agency is the East TN Development District. Other regional agencies can be found using this Tennessee county map.
Grant Total: $10,000 lifetime maximum per homeowner
Deadlines: Check with your ERP agency for the current deadline.
Requirements: Homeowners must be 60 or older or must have a disability. They must have lived in the home for at least one full year and must fall below a certain income level. A full list of requirements can be found on the THDA website.
Grant #2
Single-Family Housing Repair Loans and Grants (Section 504 Home Repair Program)
The Single-Family Housing Repair Loans and Grants, otherwise known as the Section 504 Home Repair program, is a program that provides loans to low-income homeowners. The grant money must be allocated to repairs, improvements, modernization, or the installation of safety features in the home.
This program is provided by the USDA Rural Development. Access their website for complete, up-to-date information regarding this grant. You can also utilize their online tool to determine the eligibility of your home for this grant based on home location.
Grant Total: $7,500 maximum
Deadlines: Rolling
Requirements: Be the homeowner, occupy the home, have an income below 50% of your area's median income. Additional requirements can be found here.
Grant #3
Weatherization Assistance Program (WAP)
WAP helps homeowners with energy efficiency by scheduling professionally conducted weatherization services. This helps to reduce the energy costs for low-income families and helps to increase financial independence.
Typical energy conservation measures used during WAP-provided weatherization services include:
Insulation of attic, flooring, and walls
Air sealing
Domestic water heater installation
Furnace maintenance, repair or replacement
Cooling system maintenance, repair or replacement
Ductwork inspection and necessary sealing
Window repair (and in rare cases, replacement)
Door repair (and in rare cases, replacement)
This program is governed by the Tennessee Housing Development Agency and is managed by the CAC for Knox County residents. Access their website for complete, up-to-date information.
Grant Total: $7,669 maximum per unit
Deadlines: Contact your county's office for more information (Search office by county)
Requirements: Must be under a specified income threshold in order to qualify. Check this chart for more information. A full list of eligibility requirements can be found in the THDA WAP Manual.
Grant #4
Home Modifications and Ramps (a program through United Cerebral Palsy)
This program works to build ramps for individuals with mobility disabilities. The lumber and supplies used for the program are funded through the THDA and the labor is mostly volunteer-based. While the eligibility for a fully-funded ramp installation is based on income, those who are above the income threshold can have a ramp built at the cost of lumber alone.
This program is provided by the United Cerebral Palsy of Middle Tennessee in conjunction with the Tennessee Housing Development Agency. Access their website for complete, up-to-date information.
Grant Total: Ramp installation at no cost
Deadlines: Rolling, but the program is waitlisted.
Requirements: Must meet the THDA household income criteria and have a mobility impairment that requires the use of a wheelchair ramp.
Grant #5
Specially Adapted Housing Grant (SAH)
The Specially Adapted Housing grant provides money to buy, build, or change the permanent home of a veteran who has specified qualifying disabilities. This can include changes such as installing ramps or widening doorways as needed.
This program is provided by the U.S. Department of Veteran Affairs. Access their website for complete, up-to-date information.
Grant Total: $90,364 maximum (FY 2020)
Deadlines: View the VA website for more information about current deadlines.
Requirements: Individuals must own or will own and home and have a qualifying service-connected disability to be eligible for the SAH grant.
Grant #6
Special Home Adaptation Grant (SHA)
The Special Home Adaptation grant is provided to eligible veterans with service-connected disabilities. It can be used to modify an existing home to meet their needs. Unlike the SAH grant, the SHA grant can be used for homes a veteran's family member owns or will own.
Tip
If you can qualify for a SAH or SHA grant but are only temporarily living at a family member's home, you may qualify for a Temporary Residence Adaptation (TRA) grant.
This program is provided by the U.S. Department of Veteran Affairs. Access their website for complete, up-to-date information.
Grant Total: $18,074 maximum (FY 2020)
Deadlines: View the VA website for more information about current deadlines.
Requirements: Individuals or their family members must own or will own the home. The individual must have qualifying service-connected disabilities.
Grant #7
Home Improvements and Structural Alterations Grant (HISA)
The HISA grant provides improvements and alterations to a veteran's primary residence as needed for medical purposes. This can be applied to both owned homes and rented properties.
A flow chart of the HISA process can be found here.
This program is provided by the U.S. Department of Veterans Affairs. Access their website for complete, up-to-date information.
Grant Total: $6,800 lifetime maximum ($2,000 lifetime maximum of 50% or higher service-connected 'non-service connected conditions')
Deadlines: Rolling
Requirements: This grant is only for veterans with a service-connected condition. (HISA grants are available to veterans with a non-service connected condition rated 50% or more service connected.) The application process will require a number of documents that can be found on VA's website.
Loans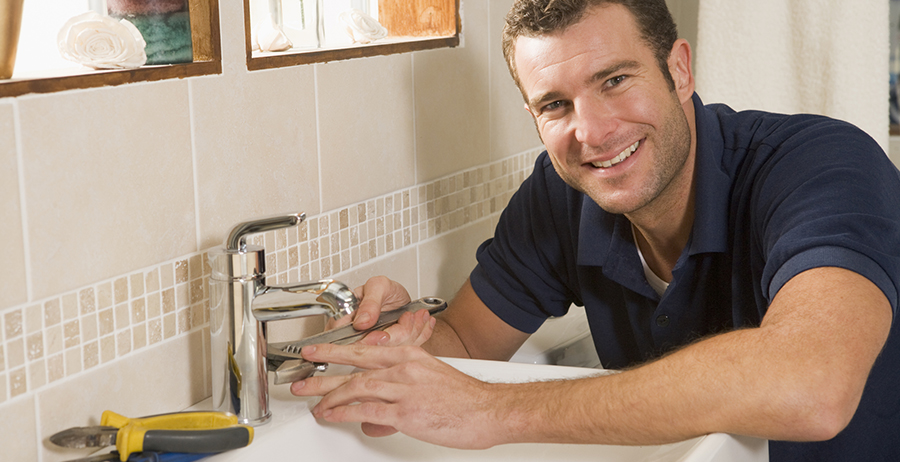 A home repair loan is a loan used to cover home repairs. These can range from personal loans to home equity loans. Unlike grants, loans will have to be repaid with interest. There are generally other requirements written into the terms, such as paying by a certain time. It's best to avoid loans, if possible, in favor of other financing options like grants.
What to Keep in Mind When Considering a Loan For Home Repair and Improvement Projects
You'll need to do your homework before agreeing to the terms of a new loan. Consider the following before getting into a loan with less than ideal terms:
How much total the repair or renovation will cost
How much interest you will pay on the loan in total
What service charges you will need to pay
What your payments will be and how many payments you'll need to make total
Tip
Always weigh the cost of borrowing against the cost of delaying the repair. You may find it is cheaper (albeit less convenient) to delay the repair than it is to borrow the money and move forward with the repair now.
Loan #1
Tennessee Repair Loan Program (TLRP)
The Tennessee Repair Loan Program, or TRLP, exists to help provide 'safe and sound housing to households of low income, veterans, seniors, and homeowners with special needs'. This loan program assists with both repairs and improvements.
For clarity on the application process as a homeowner, review this flow chart provided by the THDA specifically for TRLP repairs.
In order to apply for a TRLP loan, you must go through a TRLP Program Participant. To locate a TRLP Program Participant, start by reaching out to an approved agency. The Knox county approved agency is Clinch Powell.
This program is provided by the Tennessee Repair Loan Program. Access their website for complete, up-to-date information.
Loan Total: $25,000 maximum
Deadlines: Contact your TRLP Program Participant for any deadlines.
Requirements: Only owners who have owned and occupied their property for at least 5 years are eligible for this loan. Post-Purchase Homebuyer Education is required to receive this loan.
Loan #2
Home Improvement Program (HIP)
The loan program provides loans specifically for the repair and improvement of houses. The aim is to protect the value of the home. This loan program has a few requirements and you'll need to collect estimates before you apply.
This program is provided by The Housing Fund. Accesstheir website for complete, up-to-date information.
Loan Total: $35,000 maximum
Deadlines: Rolling
Requirements: The applicant must use the home as their primary residence. There is a $500 processing fee as noted on their site.
Loan #3
Home Equity Loans & Home Equity Line of Credit (HELOC)

With a home equity loan, the equity built on your home can be used to secure low-cost funds. This is through a 'second mortgage'. The interest rates are generally lower than with personal loans and will usually have a fixed interest rate (but be sure to triple check this).
These loans are secured through banks. Access the website of your bank for complete, up-to-date information.
Loan Total: Varied
Deadlines: Rolling
Requirements: This will vary by lender.
Loan #4
Personal Loan

With an unsecured personal loan, you do not put up an asset (like your house in the case of home equity loans).
These loans are secured through banks, credit unions, peer-to-peer lenders, and online lenders. Access the website of a lender of your choosing for complete, up-to-date information. You'll likely want to shop around for the best rates.
Loan Total: Usually between $1,000 and $100,000
Deadlines: Rolling
Requirements: This will vary by lender.
Alternative Options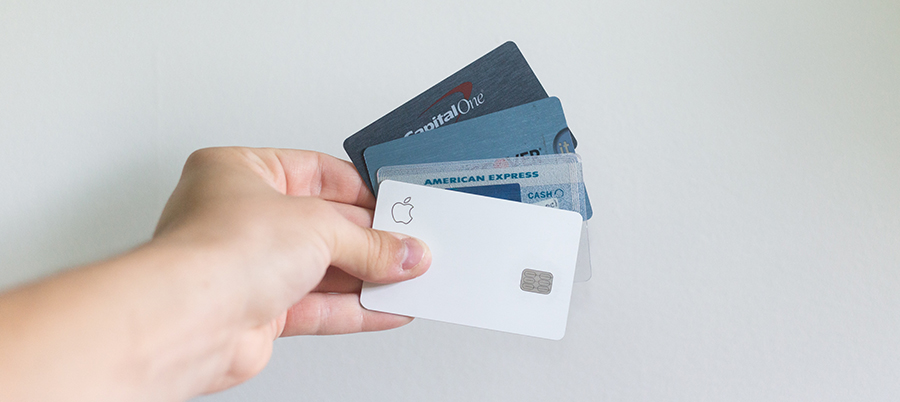 Grants, loans, and insurance aren't the only way to fund your home repair or renovation project. Check out these additional ways you can help yourself help your home projects along.
And remember, while some home repairs are an immediate must, it's best to avoid putting yourself into a dire financial situation for a fancy new renovation you simply want rather than need.
Credit Cards
Opening a new credit card or utilizing one already in your possession is a financing option for homeowners to consider when planning a repair or renovation. Depending on the card, rewards, $0 annual fees, and low-interest rates can help to make this a more financially feasible way to fund home projects.
Shop around for the best cards and consider seeking advice from a financial advisor before dumping the entirety of your home improvement project onto a credit card.
Contractor Financing
Many contractors, like Smith Handyman, offer our own financing options. This condenses the total cost of the project into affordable monthly payments made directly to us, the contractor.
As a contractor, we offer our clients financing options through us. Contact us to learn more about your options.
Property Tax Exemptions
Oftentimes (but depending entirely on home location), home improvements will be exempt when calculating property tax. You'll want to check in with your local tax assessor to determine if you qualify.
Depending on where your home is located, you may even be given a break from paying property tax altogether for a predetermined number of years. This is generally only following significant restoration to derelict homes or historic properties.
Tax Credits and Deductions
There are a number of tax credits and deductions homeowners can take to lower their tax bills. This can in turn help with the cost of repairs or renovations. You should consult with a tax professional before making any serious financial decisions or filing your taxes.
Consider these tax credits and deductions types for a head start with your tax-related research:
The home office deduction
Tax deductions for medical expenses
Energy efficiency tax credits
Tax deductions for interest on home equity loans
A tax professional will be able to break down the specifics of tax laws and help you determine a strategy for your home-related financial decisions throughout the year.
203(K) Rehab Mortgage Insurance
Section 203(k) insurance allows homeowners the ability to finance the purchase of their home with the rehabilitation costs under a single mortgage. This rehab mortgage insurance can be used with the refinancing of an existing house as well.
This is a long-term payment plan with a fixed or adjustable rate. There are some limitations to how homeowners can use this. We've broken out some key points below, but visit the HUD website for more details:
Cost of rehabilitation must meet or exceed $5,000
Total property value must fall within FHA mortgage limits for the area
Homeowners may only make certain improvements that fall within Section 203(k) financing
Properties may need to meet certain energy efficiency and structural standards
Applicants must submit through an FHA approved lender.
A Note For Owners of Historical Homes
If you are the owners of a historical home or property you have a number of things to consider when it comes to renovations and repair. But, you may also find yourself with more financing options geared specifically toward historical homeowners.
Historical homes will need to be renovated by experts in historical home repair. You'll want to decide whether your renovation will be more of a restoration or if you'll bring modern features into the home. It's important to note, if you are hoping to secure financial assistance specifically for historical homes you'll likely have to adhere to strict guidelines in favor of restoration to keep the historical integrity of the property.
Try the following outlets for financial assistance specific to historical properties:
Restoration societies
Tax incentives in your state
Local foundations
Public and private grants
Our Financing Options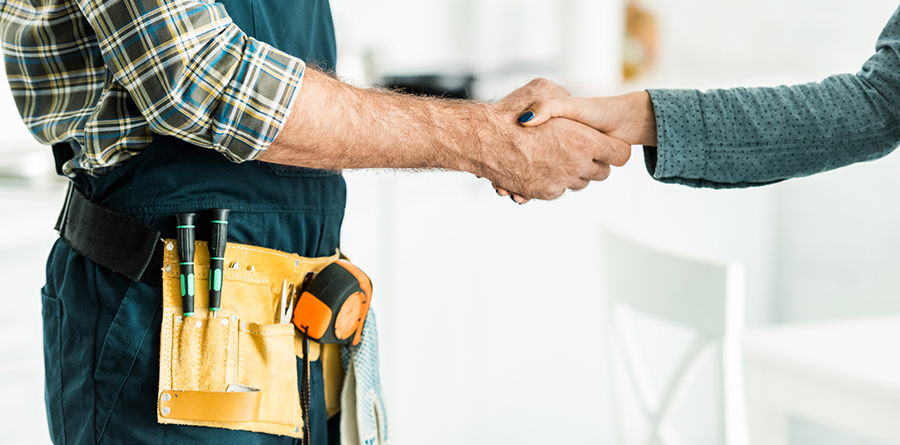 If you don't qualify for any of the options outlined above but you still need a way to fund your next home improvement or repair project, we can help. We offer home improvement loans through GreenSky® Direct.
This loan covers indoor and outdoor projects and includes various payment options. Get a credit limit of up to $55,000 for use with any home improvement contractor or store—although we recommend going with us for the best quality and overall satisfaction.
Contact us to learn more about the use of your GreenSky® Direct Home Improvement loan for our services.
Get Started With a Quote
The first step is getting a quote from a preferred handyman.