How to Create an Open Concept Floor Plan in a Traditional House
Challenges to overcome for your dream home
Read Time: 3 minutes
Jan 9, 2023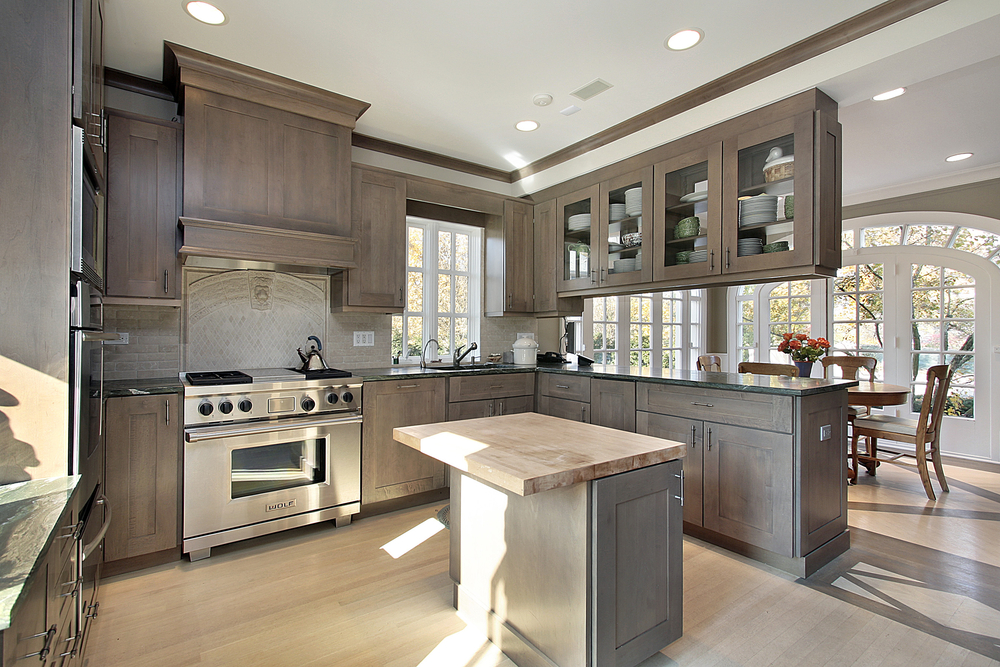 There's a reason open concept houses have been so in demand in the design of new homes. They're excellent for entertaining, they get better natural light, and they just flow better from one room to the next. But most older homes weren't built with an open concept floor plan. That doesn't mean you're stuck with that traditional floor plan, however.
Opening up a traditional house can make it seem like a brand new building and breathe fresh life into your home.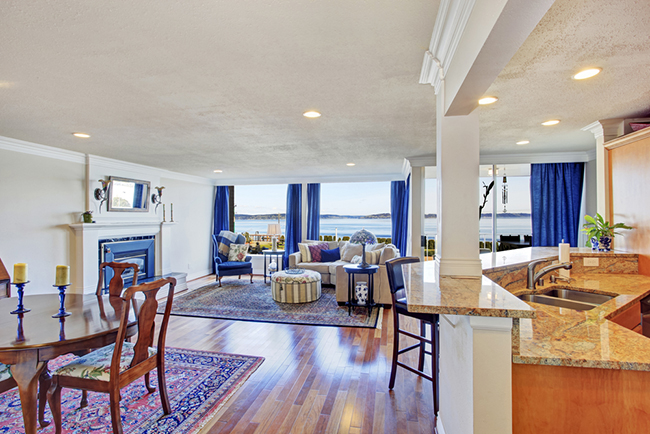 Why Should You Open up Your Home?
You may have seen open concept floor plans highlighted in TV shows on HGTV, such as Property Brothers. And there are plenty of benefits to having an open floor plan. If you enjoy entertaining, it's easier to prepare food while talking to the guests. If you have kids, you can keep an eye on them even if they're in another room.
Plus, an open floor plan can help you save money. Natural light is shared throughout the entire space instead of trapped in just one room. This can help you reduce your energy bill. Then, if you have a nice view from one side of your house, the open floor plan can allow you to see that view from more locations around your home. In addition, an open floor plan can be a great way to maximize the space you have and make your home feel larger.
What Do You Need to Consider Before Creating an Open Floor Plan?
Before you start opening up your home's floor plan, there are some important things you should consider about the structure of your home. It's important to have a thorough understanding of what limitations your home may have as well as exactly how you want it to look afterward. You may have to compromise on some of what you want because of budget constraints.
Define Spaces
You'll want to plan ahead of time exactly how you want to use every part of the space. Each room will need to be clearly defined by something other than walls. You can do this with furniture or with plants, or even half-walls.
Storage
Planning ahead for storage can help you reduce headaches later on. Will you need closets? Or will you be able to use furniture for storage instead?
What Are Some Challenges of an Open Floor Plan?
Depending on your home, there may be some major challenges in opening up the floor plan. Older homes weren't designed with an open floor plan in mind and there may be some costly challenges in doing so. However, that doesn't mean it's impossible.
Electrical Challenges
Some of the walls you would need to remove to create an open concept floor plan may contain electrical wiring. Outlets and wiring would need to be moved to a different location. Unless you're an electrician yourself, you'll want to hire a professional for the job for safety reasons. If your home is older, the wiring may also be older, so creating an open floor plan can be a good opportunity to update the wiring as well.
Plumbing Challenges
Just like electrical wiring, there are pipes for plumbing that are located inside the walls. If you're wanting to remove a wall that contains pipes, you'll need to have these moved elsewhere.
Load-Bearing Walls
Load-bearing walls are the walls that support everything above the first floor. This includes the second floor, if you have one, and the roof. A challenge of creating an open floor plan is that these load-bearing walls may be in the way. You can't just remove a load-bearing wall without redistributing the weight it's holding up first. If your home is one story, then it'll be easier because there's less weight, but if your home has two stories or more, you'll want to consult a structural engineer.
Smaller Spaces
It's a good idea to plan ahead for any smaller spaces you'll want to create. How many closets will you need? Will you need an office that's closed off for privacy? These smaller spaces will need walls, which would need to be built to enclose those smaller spaces.
Half-Walls
Half-walls can be a good compromise between a completely open concept floor plan and retaining the functionality of the walls. A half-wall can still have electrical wiring and outlets in it. Plus, it can be a place to place a bookcase or other furniture.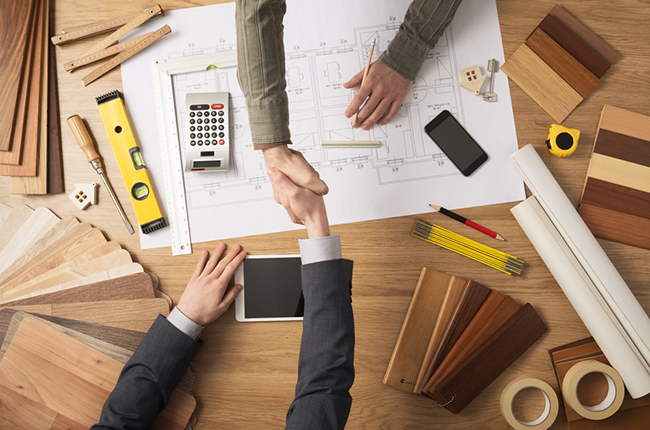 Should You Hire a Professional?
Creating an open concept floor plan in a traditional home is a big job. There are electrical and plumbing challenges as well as the need to take down walls and build walls in other locations. Unless you are a professional contractor yourself, it's a good idea to hire a professional to handle the work of creating your open concept floor plan.
A professional can help you plan and understand what structural limitations your home may have. Professionals can also help you avoid costly mistakes, like removing a load-bearing wall without redistributing the weight somewhere else.
Keep your house in good condition.
Contact us for a quote on your next home repair project