2020 was a good year for kitchen renovations. The COVID-19 pandemic saw homeowners spending a lot more time at home. Pandemic restrictions on restaurants resulted in people eating at home more often. This meant that throughout the pandemic, people were spending much more time in their own kitchens and that any improvements they wanted or needed to make to their kitchens became more urgent than previous years.
The 2021 U.S. Houzz Kitchen Trends Study reported on trends in kitchen renovations for the year 2020 and showed what had changed due to COVID-19. The pandemic impacted how we use our homes and so as needs changed, people updated their kitchens to meet those needs.
Increase in Kitchen Storage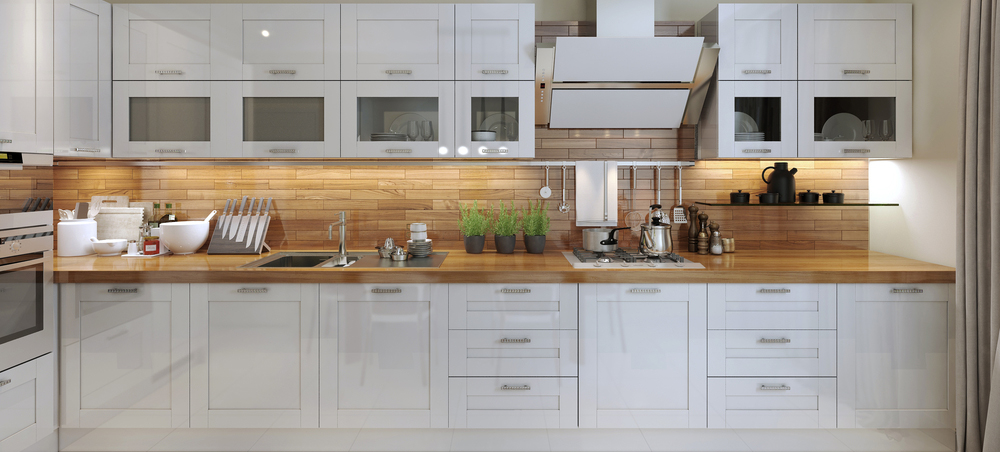 Kitchen storage improvements, in general, were on the rise in 2020, with 94% of homeowners who renovated their kitchens choosing to spend money on upgrading their kitchen storage. This included upgrading or adding cabinets. People also either added or upgraded their pantries and kitchen islands.
Improving and increasing storage space in their kitchens allowed homeowners to store more food at home. During the COVID-19 pandemic, with many restaurants closed due to lockdown restrictions, more people were eating and cooking at home and many may have discovered that their kitchens were lacking sufficient storage space.
Increase in Pantry Upgrades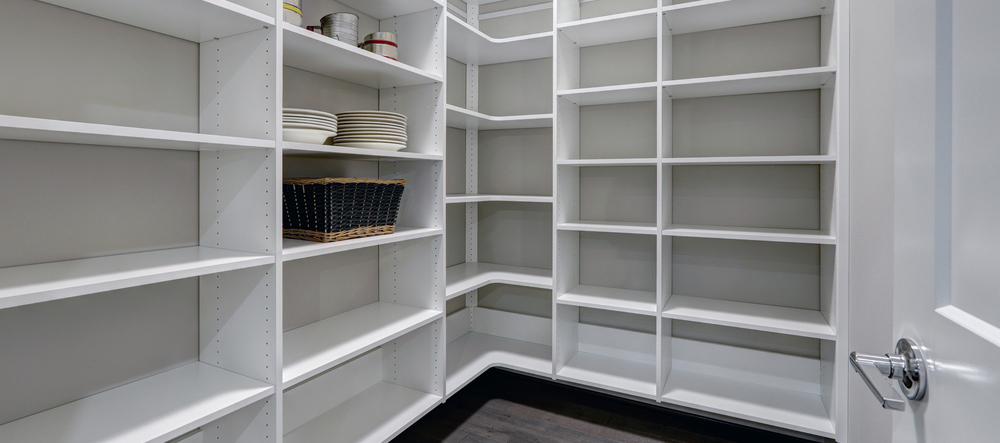 In 2020, the number of kitchen renovations that included pantry upgrades or additions increased from previous years. 46% of homeowners who renovated their kitchens in 2020 either upgraded an existing pantry or added one. The number of people who added a walk-in pantry increased by 3% in 2020 from 2019.
Changes in Color Choices
White, gray, beige, and other neutral colors are popular colors for kitchen designs. While neutrals remained popular during 2020, contrasting colors became more popular. 47% of homeowners who renovated their kitchens chose a color for their kitchen island cabinets that contrasted with the color used in the rest of the kitchen. The most popular contrasting colors for the island cabinets were gray and blue.
Changes in Flooring Choices

Vinyl flooring also proved to be more popular in 2020 than hardwood flooring. Vinyl is popular because it's so versatile. It's resistant to spills, comfortable to walk on, and economical. It can even look like hardwood flooring. 19% of homeowners who renovated their kitchens in 2020 chose vinyl flooring over any other type.
Scheduling Your Kitchen's Renovation
If you're looking to upgrade your kitchen space, our team of talented professionals is here to help. We can help you design the kitchen of your dreams with a complete remodel or make small changes like installing new cabinets, replacing your flooring, or adding new light fixtures.
Contact us for your free, no-obligation estimate.