What is the Best Material for a Deck?
Enjoy the summer season on a durable deck
Read Time: 4 minutes
Nov 7, 2022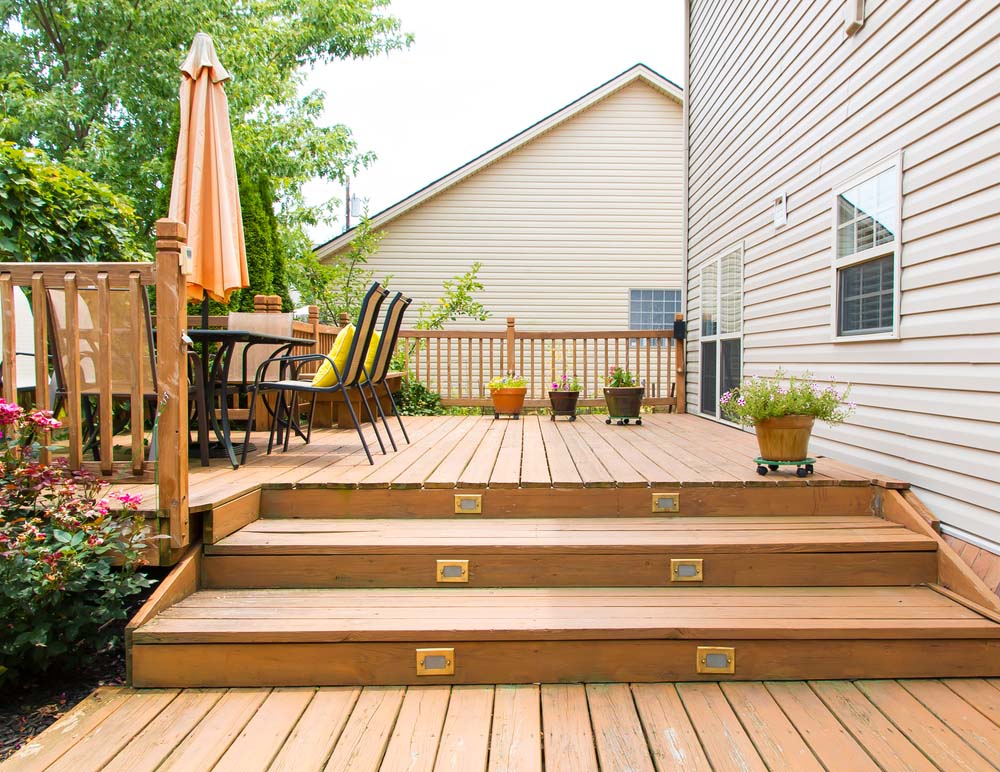 If you're planning to build a deck in your house this summer, you might be wondering how to choose a decking material. A few years ago, the only decking material available was wood, which came in two to three species. However, several different decking materials are available today, including plastic decking, composite lumber, and hardwood imports.
Benefits of having a deck
Installing a deck may seem like a major project, but it also has a lot of benefits. By contacting a decking company, you can create a private deck that is beautiful and relaxing. Here are some benefits of installing a deck on your home.
Enhances the beauty of your home
Natural wood and composite can add an aesthetic appeal to the exterior of your home. You can paint or stain a deck in a variety of colors to complement your home's design. For instance, many homeowners opt for decking colors that can match the color of their window shutters. When you associate your deck with the color or your home design, you're making the exterior of your home look appealing and natural.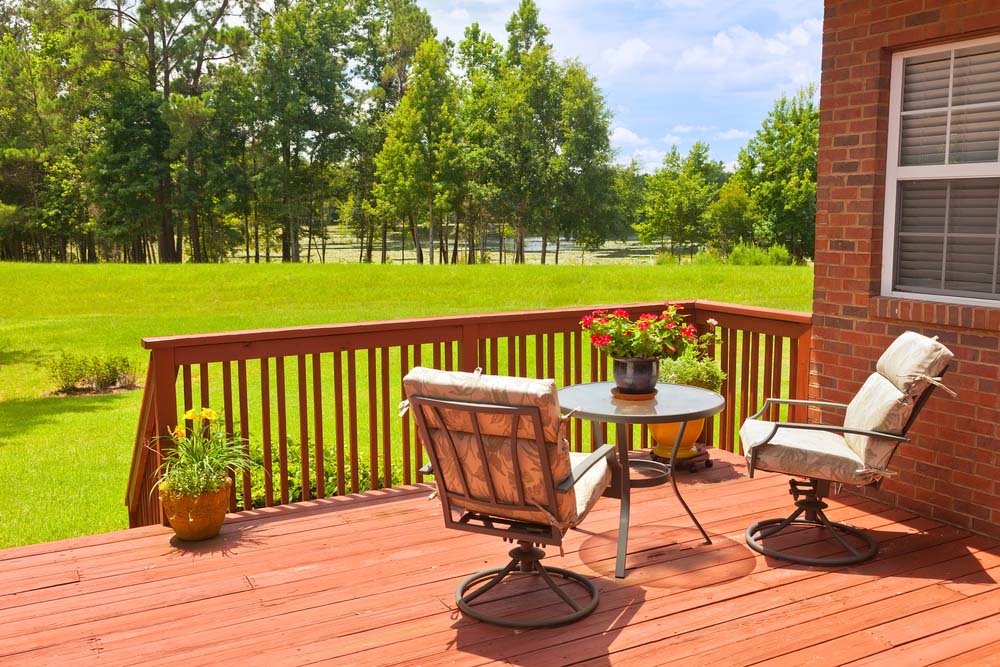 Increases the value of your home
If you're willing to boost the value of your home without overspending, a home deck is your right choice. Decks are oftentimes more affordable than other home renovations, such as remodeling your bathroom or kitchen.
Moreover, homebuyers prefer homes that have a professionally designed deck in the backyard. Remember that good quality material lasts longer and appeals to prospective homebuyers.
Gives you an entertaining space
Besides helping you relax after a long, tiring day, decks also allow you to host summer parties, family get-togethers, and barbeques. Your guests can unwind while enjoying the fresh air and your company.
5 best deck materials
Before you can enjoy the inevitable benefits of decking, you should evaluate the different decking materials and find one that best suits your taste and house.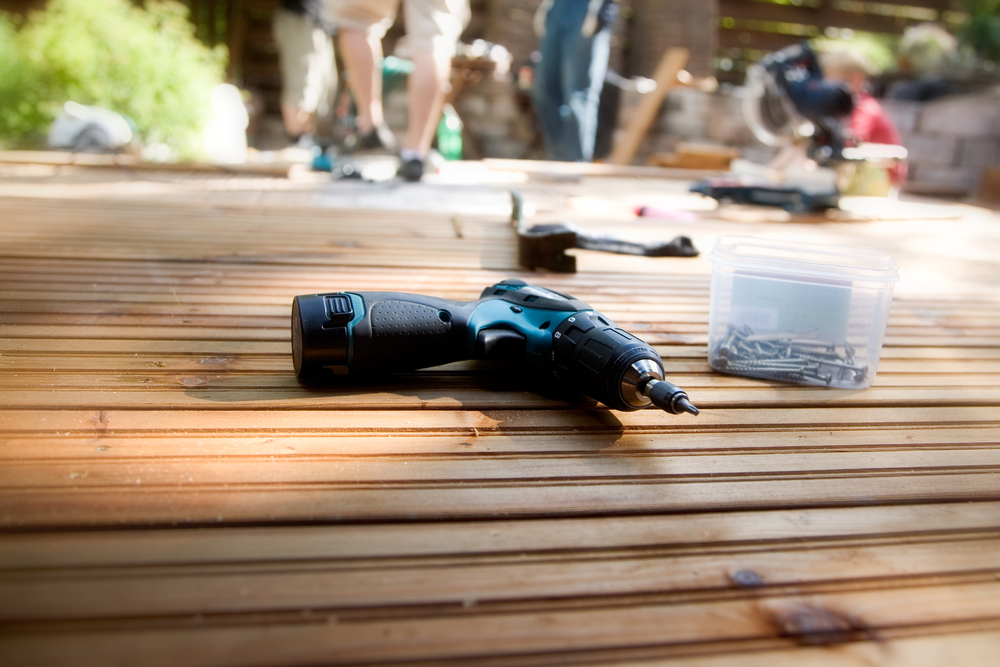 1. Pressure-treated wood
Although wood is a beautiful building material, it is susceptible to decay. Areas with high humidity encourage the growth of fungi and bacteria and attract those harbor wood-boring insects.
To combat these limitations of natural wood, pressure-treated lumber was introduced. Intense pressure is used in the manufacturing of pressure-treated lumber to force one of the different chemical compounds into the grain. This offers protection from fungus, bacteria, and pest infestation.
Pros
Resistant to fungus, insects, fire, and moisture
Available in different sizes
Cost-effective
Durable
Easy to work with
Cons
Can crack or warp over time
Difficult to maintain
Can change color and stain if not refinished
2. Tropical Hardwood
Decking made from tropical hardwood trees has been a popular choice for the past 20 years. Today, multiple species are available from one coast to the other, such as ipe and tigerwood. These rich-grained woods are very hard, extremely durable, and naturally resistant to insects and rot. They are so dense that it is almost impossible to screw into a board without first boring a pilot hole.
When first invented, tropical hardwood deckings were exceedingly expensive, but today, prices have lowered to a great extent.
Pros
Looks like natural wood
A wide variety of species available
Durable
Requires low maintenance
Cons
Expensive
Requires only stainless screws as metal screws cause black oxidation stains
Heavy
Requires special tools for installation
Requires regular maintenance to preserve color
3. Redwood and cedar
Other popular decking materials are redwood and cedar. Both of these wood deckings are known for their natural beauty, rich color, and have no chemicals or preservatives. Both of these wood species contain tannins and oils that allow them to act as natural resistants to decay, rot, and insects.
When choosing either of the two options for your decking, remember that the level of weather and bug resistance is directly linked to the amount of heartwood that is in the boards. Heartwood grows near the center of the tree and is hard and resistant to decay. On the other hand, sapwood is found in the outer part of the tree and is soft and vulnerable to decay. Your lumber dealer can best suggest the suitable grade lumber to use for decking.
Both of these decking materials require power washing every year and a coat of finish every three to four years. To protect the surface from checking (fine splits) and weather damage, a clear wood preservative containing water repellent can help. To preserve the natural color of the wood, you'll need to apply a semi-transparent stain that is tinted and formulated for use on redwood and cedar.
Pros
Has a glowing color
Naturally resistant to rot and insects
Boards are easy to cut
Cons
Expensive
Redwood can rot when exposed to moisture for longer periods
Cedarwood can break easily in moist conditions
4. Composites
Composite decking is another fast-growing decking material available in the market today. Composite decking is made from a mixture of recycled plastic and wood dust that is molded into long, dense boards. It is becoming popular because it requires almost no maintenance and is a sustainable option.
Pros
Requires low maintenance
Weather-resistant and easy to clean
Doesn't warp, cup, splinter, or rot
Doesn't require staining or sanding
Available in a variety of colors
Cons
Less resistant to slip, stains, and mildew
More costly
5. Aluminum
Aluminum deckings are a near-perfect decking material choice as the material doesn't rot, warp, rust, crack, or splinter. It is immensely resistant to weather, slip, and mold. The powder-coated finish of aluminum can last for a long period as it hardly peels or blisters.
Pros
Long-lasting
Doesn't get damaged by weather and other common problems easily
Quickly dissipates heat
Cons
Higher upfront cost
Less attractive than wood
Gives a different feeling underfoot
Isn't readily available
When should you repair or replace your deck?
If your deck looks dirty, has cracks, or suffers from mildew, it's time to get it repaired or replaced.
Signs of an unsafe deck may not be visible to an untrained eye, therefore, safety checks are crucial when replacing or repairing your deck.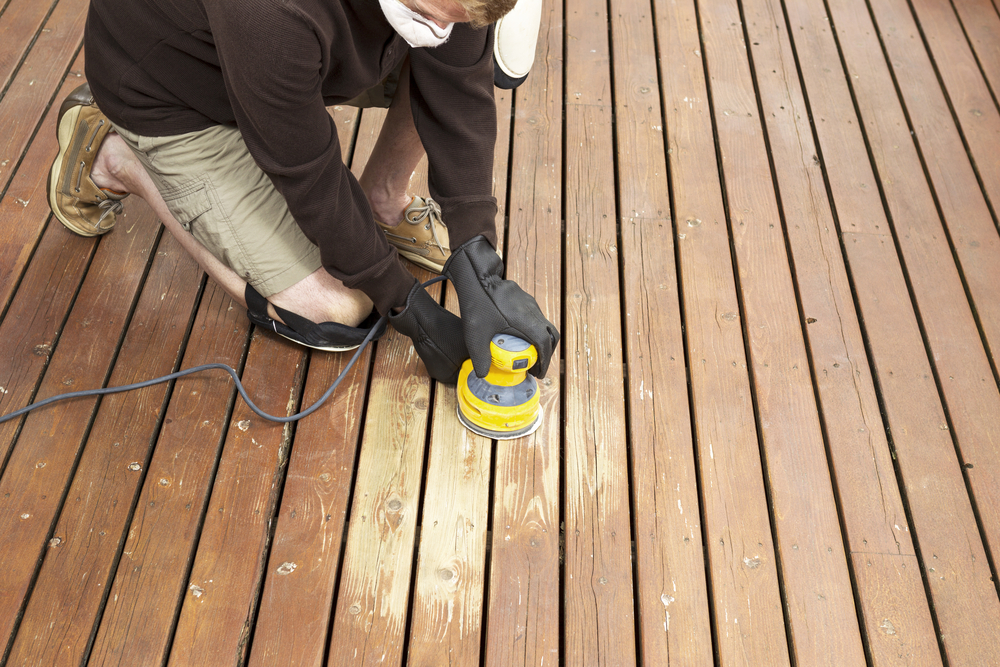 Signs that your deck needs to be repaired:
The wood support posts and beams are rotting.
Footings are dropping or heaving.
You can see erosion around the posts.
Deck boards are cracking or splintering.
The rails are loosening or deteriorating.
It's been a long time since your deck is maintained.
Signs that your deck needs to be replaced:
Your board is extremely damaged and has cracks, holes, etc.
The wood has rotten.
The fixtures and fittings are rusted.
The railings are loose.
You can see mushroom-like molds or fungal growth.
Ready to renovate your decking?
Contact us for a quote on your next furniture project.