Which Decking Material Is Best For Your Home?
Decide ahead of time how you want to use your deck to pick the right material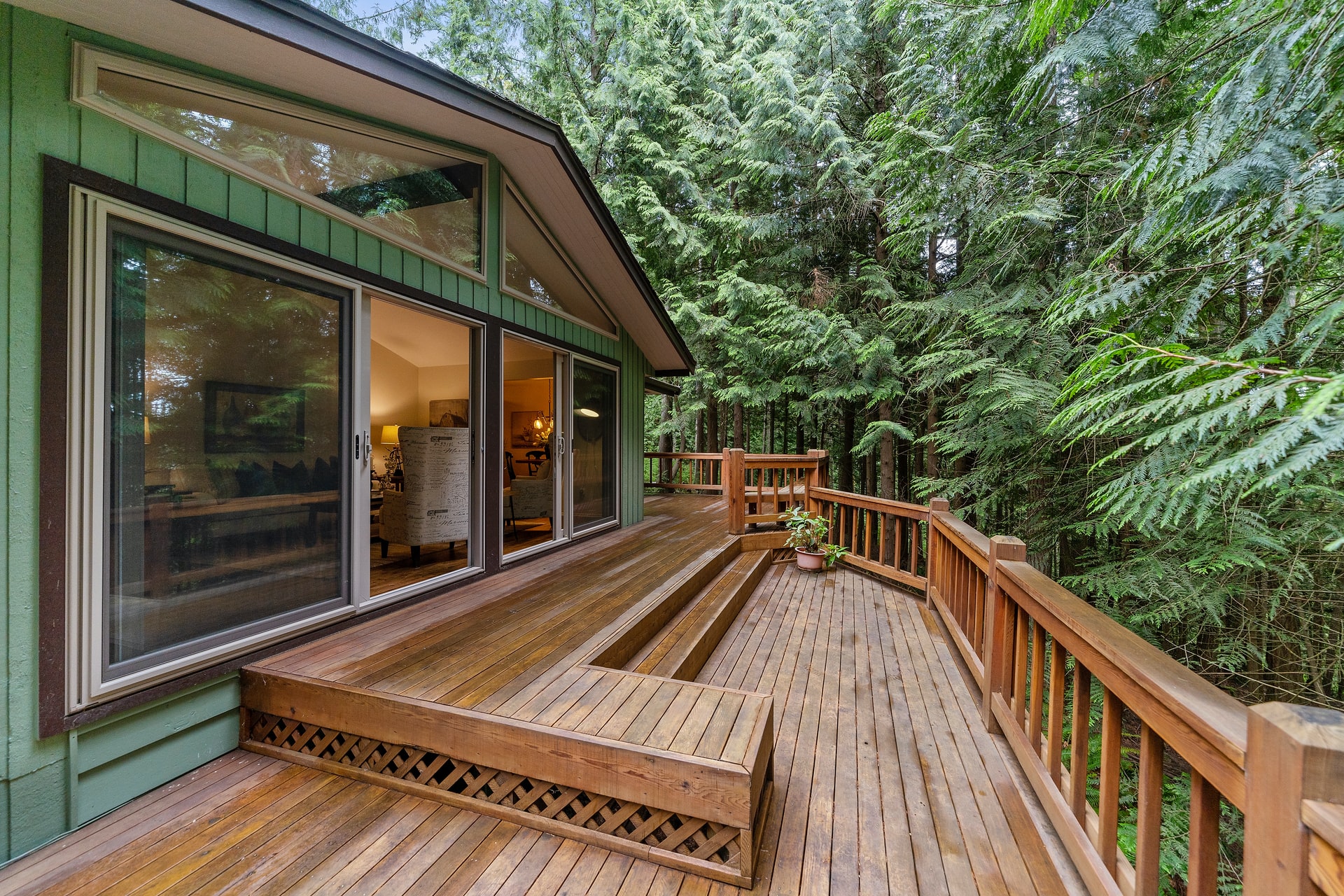 Building a deck in your backyard is a great way to increase your home's space as well as create an outdoor entertainment and play area. A deck can help you to enjoy your backyard more. But before you start building your deck, it's important to decide what material to use to build it.
Check out the 12 most popular decking materials, including prices, below.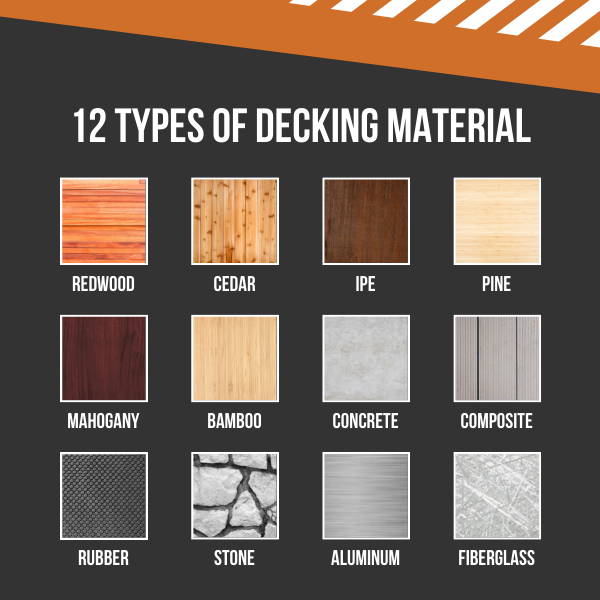 Wood Decking Materials
Wood is a popular material for a deck. Some common woods used to build decks include:
Redwood
Cedar
Ipe
Pine
Mahogany
Bamboo
Redwood
Redwood is popular because it has a nice color and is typically very affordable. It usually costs between $4 and $6 per foot.
Cedar
Cedar is more expensive than redwood, costing up to $22 per square foot, but it has a more classic look to it.
Ipe
Ipe wood comes from Brazil and is a strong wood. It's a good option if your deck will need to support a lot of weight. Because of this, it's a bit more expensive, costing up to $25 per square foot.
Pine
Pressure-treated pine is one of the least expensive wood options for building a deck. It costs between $2 and $3 per square foot and is widely available.
Mahogany
Mahogany is one of the more expensive wood decking materials, costing up to $30 per square foot. However, it's got a very nice natural color and is also very resilient.
Bamboo
Bamboo is a durable material that is relatively inexpensive, costing only around $4 to $6 per square foot. It's also very sustainable.
Non-Wood Decking Materials
While wood looks great on a deck, it's not always the best material for every deck. The type of material that you need depends on how you want to use the deck. If you have a swimming pool, for example, then wood may not be the best option because people will be walking on the deck in bare feet and wood increases the risk of splinters.
Popular non-wood decking materials include:
Concrete
Composite
Rubber
Stone
Aluminum
Fiberglass
Concrete
Concrete is a very durable material. It's also relatively inexpensive. It can cost between $1 and $6 per square foot.
Composite
Composite decking material is a good option because it can look just like wood. It's also durable, but it can't be refinished.
Rubber
Rubber is a good choice for a deck if you're concerned about falls. It's slip-resistant, so it's a good choice for decks that lead to pools or for those that live in rainy areas.
Stone
Stone is a very strong material that can stand up to a lot. Additionally, stone is very aesthetically pleasing so you don't have to sacrifice appearance.
Aluminum
The primary advantage of an aluminum deck is that it's very low-maintenance. Those who don't want to sink time into regular deck care should consider aluminum for this reason.
Fiberglass
Fiberglass decking material has the advantage of being weather-resistant. It doesn't absorb water, so the water will run off the deck instead. Plus, the material is flexible so that water, ice, and snow can more easily run off.
How to Decide Which Decking Material Is Right For You

Every home is different and therefore, ever homeowner's needs will be different. The first step in choosing the right material is to think about how exactly you want to use the deck. If it will be heavily used and will need to hold more weight, then a sturdier material might be best. If you have a pool, avoid wood, which can cause splinters in bare feet. If your area is subject to a lot of bad weather, that may also impact which decking material is best for you.
Our team of experts is happy to help you design the deck of your dreams, starting with selecting the best material for your project. Contact us to get started!